On 26th August 2014, Ángel Di María signed a 5-year contract with Manchester United for an astronomical £59.7 million. This was the most expensive for the British club at the time.
Time at Real Madrid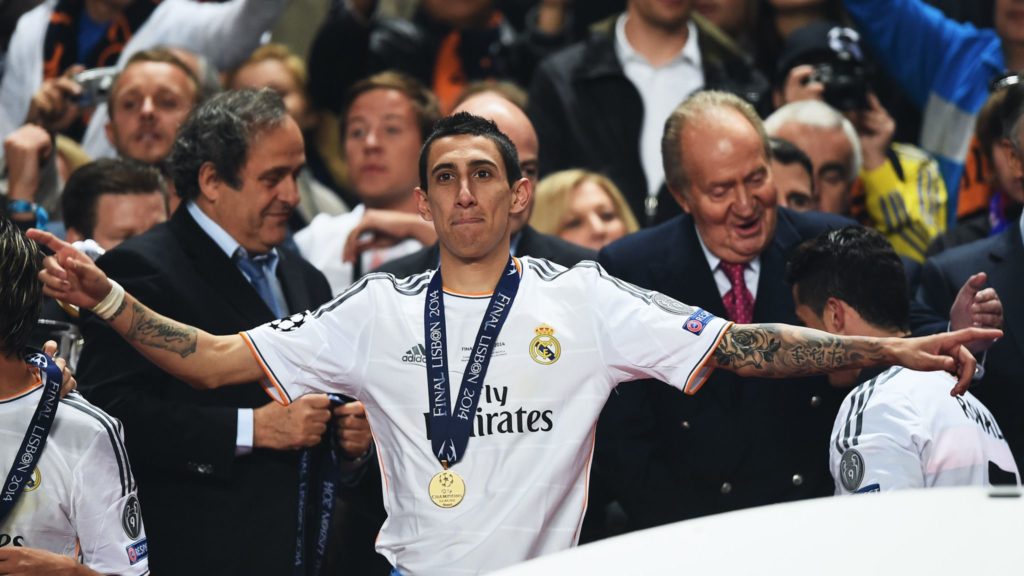 The 5 years at Los Blancos did wonders to his career and at the end of 2013-14. Many clubs had a keen eye on his situation at Madrid. 37 goals in 194 matches helped Real Madrid to claim 6 silver wears. This includes the prestigious UEFA Champions League Title.
A record transfer fee for Ángel Di María
Ángel Di María impressed Manchester United with his litheness, vision, skills, knowledge of the game, and readiness to work hard. They signed him for a record transfer fee of £59.7 million at the time.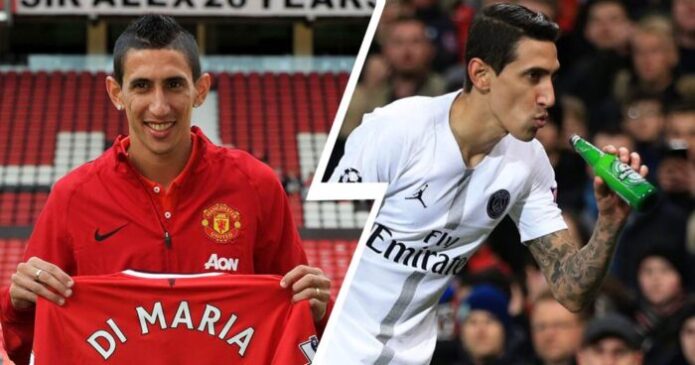 He was given the same jersey number worn by United legends like George Best, Bryan Robson, Eric Cantona, David Beckham, and Cristiano Ronaldo, you guessed it right, the Number 7.
However, Ángel Di María took no pressure at all and did give justice to the legacy of the Number.
Also Read: Top Five Players with All-time most Assists in UEFA Championship
Decline in form of Ángel Di María
Unfortunately, in the next half of the season, under the United Manager Louis van Gaal,  he played as a forward which was not at all in semblance with his natural game. He was more of a winger on both wings. The role of forward didn't suit him and numbers started to decline.
An unexpected move to PSG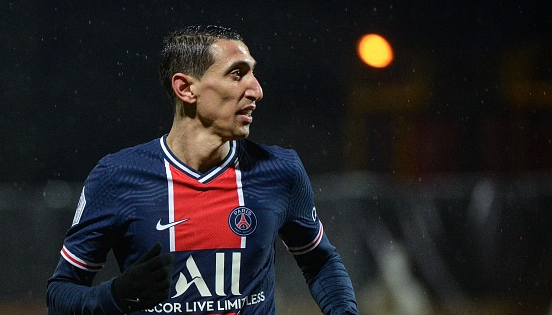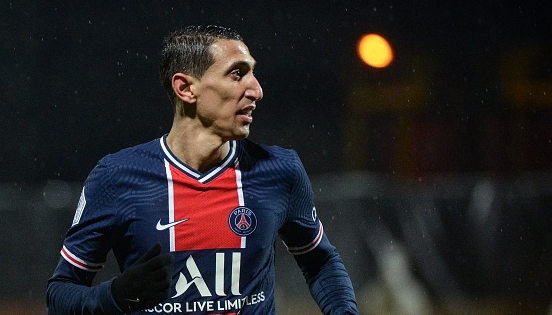 4 goals in 32 appearances for the Red Devils did him no good to have a long, prolific career at Old Trafford. Although there were no rumors about his move to Paris Saint-Germain. He didn't participate in the pre-season matches in the US for United. A few days later, he officially became the PSG player on a four-year contract for an undisclosed fee, believed to be around £44 million.
The man is still playing for PSG and has been their valuable asset. It would be fantastic to see the likes of Messi, Neymar, Mbappe, Ángel Di María destroying the opposition in the 2021-22 season.
For more such interesting & unheard facts about cricket and sports, please visit thesportslite.com frequently.
Thank you for visiting. Have a good day ahead 🙂