I don't need to tell who the Universe Boss is, obviously Christopher Henry Gayle. But how could you describe him? A funny person, jovial person, perhaps the most loved in the cricketing fraternity is Chris Gayle. The people have been addicted to Chrish Gayle's batting in T20 and no doubt about that, but more than that his talking style, gregarious personality, jokes, anecdotes attract people more than anything, oh! I forgot to mention, people love him the most when he calls himself 'The universe Boss' and laughs in his own way.
This giant from the Caribbean is lovable, but nothing is lovable when it comes to his batting, it always has been brutal and cruel. Let's dive deep into his T-20 batting numbers where he carnages the bowlers.
Chris Gayle crossed the 14000 runs mark in T20
Chris Gayle scored his 14000th run during his match-winning innings of 67 from 38 balls in a recently concluded T-20I match against Australia.
He is the only player to reach that mark. It's really awe-inspiring to only imagine it. How did he manage it? The fact which makes this feat more unbelievable is that no other batter has even crossed the 11000 mark in T-20.
Kieron Pollard is the only one who has crossed the 10000 mark.
Also Read: 15th Aug in Cricket History: MS Dhoni's retirement made whole India cry on this day
Chris Gayle is the fastest player to score 5,000, 10,000 & 14,000 runs in T20
Gayle is the fastest batsman to score multiples of 1000 runs from 4000 to 14000 till now. He has an average of 37.38 in 429 innings.
Out of 14096 T-20 runs, only 13.15%, which means 1854 have come in West Indies colors. All the remaining runs have been scored with franchise cricket.
Chris Gayle performance for Royal Challengers Banglore(RCB)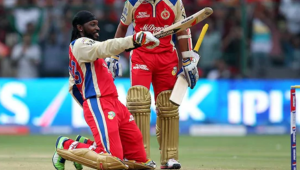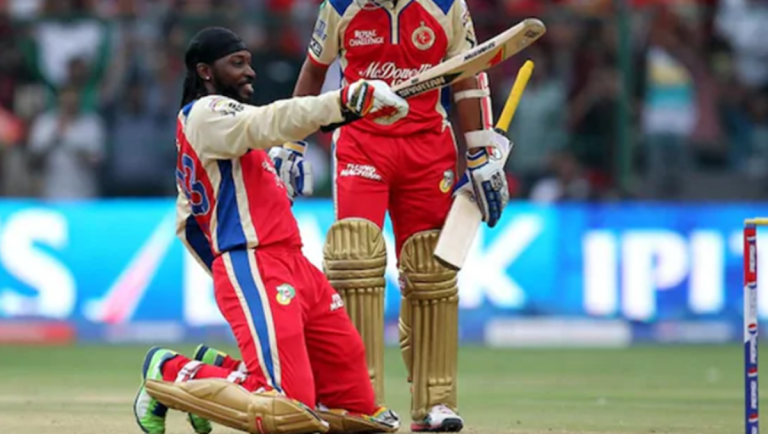 During the early years of IPL, he was a KKR player but later moved to Royal Challengers Bangalore. RCB is the destination where he grew into a statue of IPL legend. In 90 innings in RCB colors, he has scored 3420 runs at 43.29. This is the most number of runs he has scored for any team. The second most runs are for the West Indies.
Also Read: List of MS Dhoni's centuries outside India & Asia
63% runs of Chris Gayle comes for winning team
Gayle storm has scored 8678 runs in the winning cause and this is the most by any player in T-20Is. 5104 runs have been when the team finished on the wrong side.
The Unique world record
Chris Gayle is the oldest man in T-20Is to score a half-century among the full member countries.
The T-20 cricket has given him all the name and fame, but don't forget his career is far more than just T-20 records.  He has accumulated 7000 runs in Tests, 10000 runs in ODIs, 13000 in First Class, and 13000 in List A. 
Whoa! That's why he is the Universe Boss!