It was New Zealand vs England today. They are the arch rivals, aren't they? The one thing that popped up in our minds after listening New Zealand vs England is the Super overs and then the boundary count of that 2019 World Cup. Let's see who hold their nerves better today and win this must-win game. We will also see who won Man of the Match in New Zealand vs England match.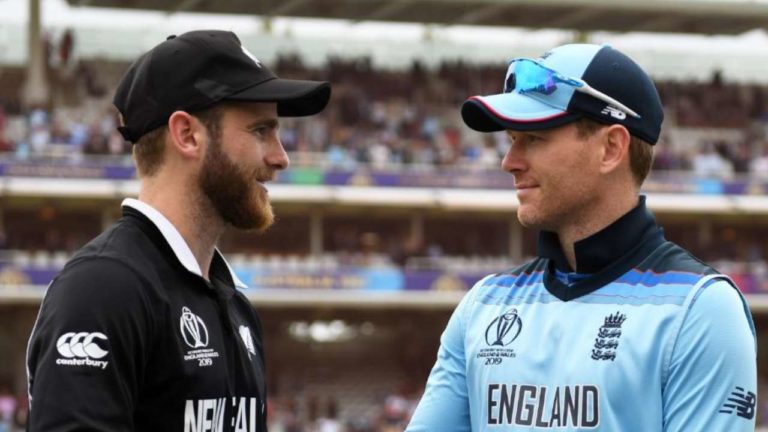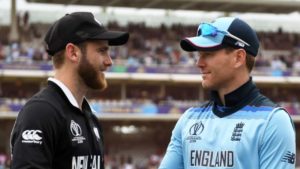 New Zealand have won the toss and decided to field first. England openers, Jos Buttler and Jonny Bairstow had a brisk start but they can't keep going. But, England lose Bairstow in the powerplay and scored 40 runs in the same. England batters, Moeen Ali and Dawid Malan provide the momentum that England needed in the last 10 overs as Moeen Ali scored an unbeaten half century. 99 runs came of the last 10 overs. The partnership of Malan and Moeen set things back on track and set a perfect platform to explode in the end. England posted 166 on the board.  Remember, this is a knockout game and any total over 160 in a knockout game is like defending 190-200.
New Zealand came to chase this above par total. England started brilliantly with the ball as they have taken the wicket of in-form Martin Guptill, player of big matches, in the very first over. Kane Williamson was also looking rusty and he also got out inside the powerplay. And New Zealand lose their two most experienced players inside the powerplay in this must win game. But Devon Conway and Daryl Mitchell strike runs for New Zealand in the middle overs. England was also in full control.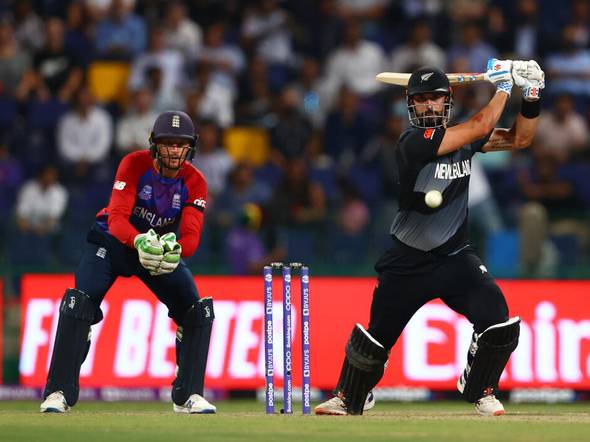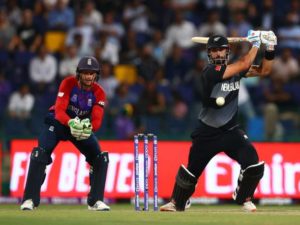 At one point of time, New Zealand needed 57 runs of the final four overs. Not many signs from New Zealand on what was to come. At this stage, it was looking impossible. But it came, and it blew away. A stunning cameo from Jimmy Neesham and a complete change in gears for Jimmy Neesham. And New Zealand have won this game by 5 wickets.
Also Read: Ravi Shastri tenure as Head Coach.
Who won Man of the Match in New Zealand vs England match?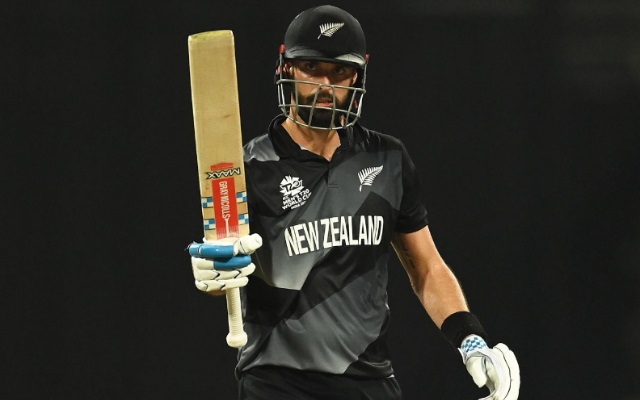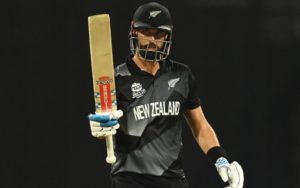 Remember the name, Daryl Mitchell. For his outstanding knock, Daryl Mitchel was adjudged as the Man of the Match in this New Zealand vs England match. He came to open the innings for New Zealand and remained unbeaten till the end. He started slowly but changed the gears at the right time and finished the game for New Zealand. At one point of time, no one can imagine that New Zealand can win this match but Daryl Mitchell stayed till the end and finished the game and take his team to the finals.
NZ vs ENG T20 World Cup: Other Players who also deserved Man of the Match today.
Other players who could have been the potential contenders for Man of the Match in this New Zealand vs England match other than Daryl Mitchell were: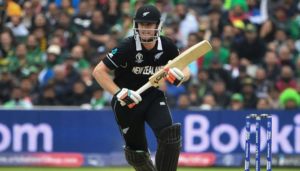 James Neesham: A brilliant cameo from James Neesham at the end was one of the main reason that New Zealand have won this thriller against England. His innings was not very long but impactful. He scored 27 runs of 11 balls which includes 3 sixes. He provided the momentum that New Zealand needed at the end to chase this huge target. It is the innings of impact. He also took the wicket of dangerous looking Liam Livingstone. For his brilliant performance, he can be the other deserving for the MOM award in England vs New Zealand match.
Moeen Ali: Moeen Ali played an unbeaten innings of 51* runs of 37 balls. He came at a time when England was in pressure and both the openers were back in the hut. He hold his nerves and made a brilliant partnership with David Malan. Took his team to an above par total but can't win the match.
And with this we have 1 finalists of T20 World Cup 2021. It is the maiden appearance of New Zealand in T20 World Cup final. Not many saw it coming that New Zealand will beat England and mainly at a time when New Zealand needed 57 of the last 4 overs. But they have done that. And booked their berth in the Final.