The highly anticipated India vs Pakistan match will mark Virat Kohli's 100th Twenty20 International appearance. India vs Pakistan matches is anyways historic, while Kohli's this achievement will make this day even more special for cricket fans.
However current India captain Rohit Sharma was the first Indian to step on this pedestal and he leads the charts with 132 T20I outings. In international cricket former New Zealand player, Ross Taylor became the first player to appear in 100 T20I outings. With this Kohli will become the 14th cricketer to achieve this milestone. Along with 99, T20Is Virat has played 102 Tests and 262 ODIs.
33-year-old Kohli has batted in 91 innings, scoring an aggregate of 3308 runs. Kohli may not have a T20I century, but his high score is 94. With an impressive strike rate of 137.66, he has an even impressive average of 50.12.
Also Read: Asia Cup 2022: Know who is the Firm Favorite to win the Title
From A typical 'Dilli da Munda' to King Kohli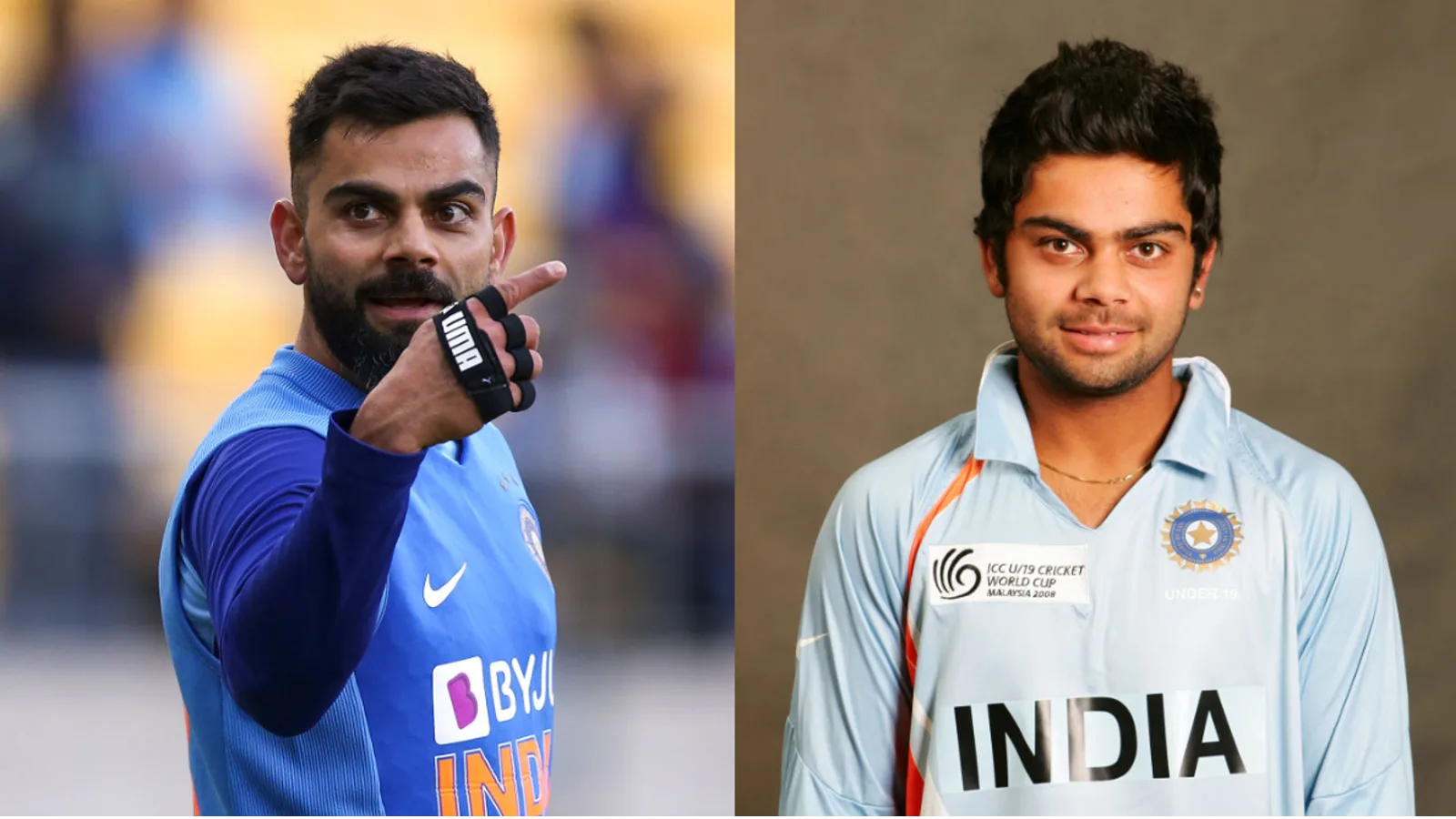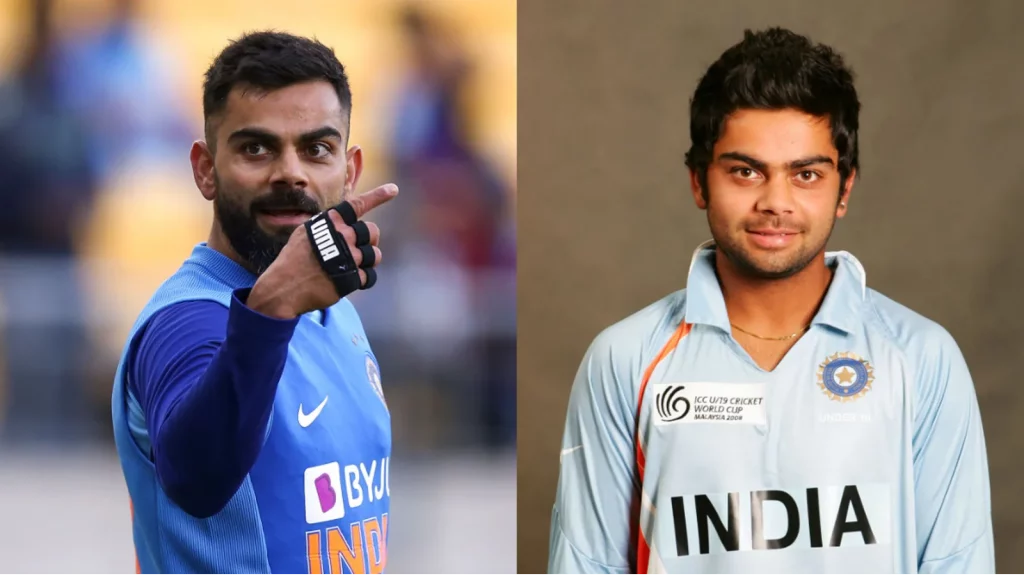 A spunky, chubby teenager with gelled hair shot to fame after leading India to glory in the Under-19 World Cup in Kuala Lumpur in early 2008. In an Indian team filled with saint-like icons, namely, Sachin Tendulkar and MS Dhoni, worthy of their own memoir. The 'Dilli da Munda', with his most un-Indian, 'bad boy' intensity, would be an outcast. Finally making his way to the national team, Virat made his debut on 18th August 2008 against Sri Lanka.
DDCA's opener batter played some commendable knocks, in the absence of the regular opener. However, the constant pain of Tendulkar and Sehwag's presence kept Kohli out of the team.
However, the 20-year-old kept his head high and continued impressing selectors at domestic levels, with his aggressive yet effective approach towards the game. His determination and hunger to become the best attracted the selectors and proved that he belongs to the higher level. Finally making a comeback to the national team next year, Kohli proved his mettle in Australia, showcasing his 'big-match temperament.'
Virat Kohli Hitches his way Up and Above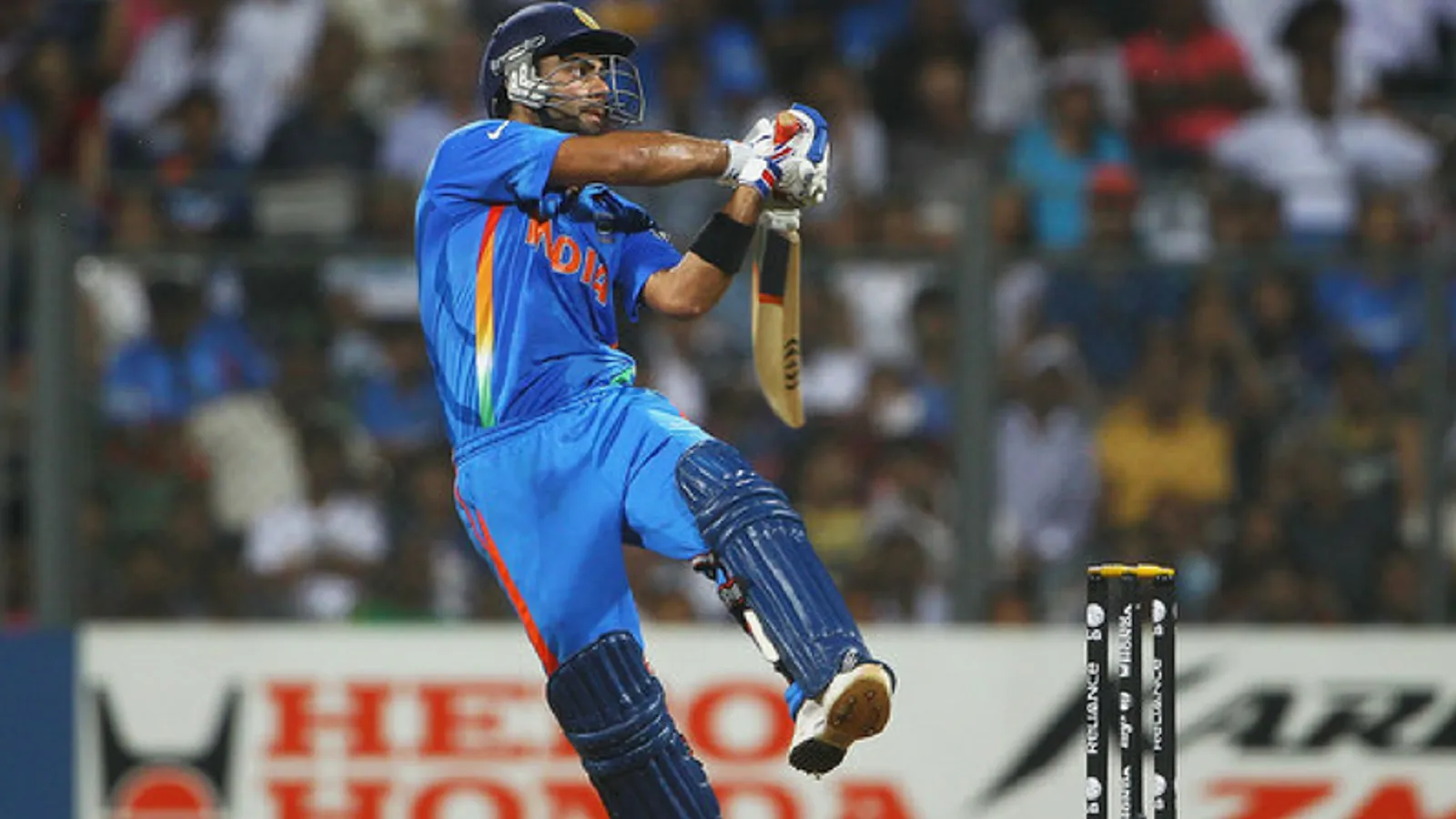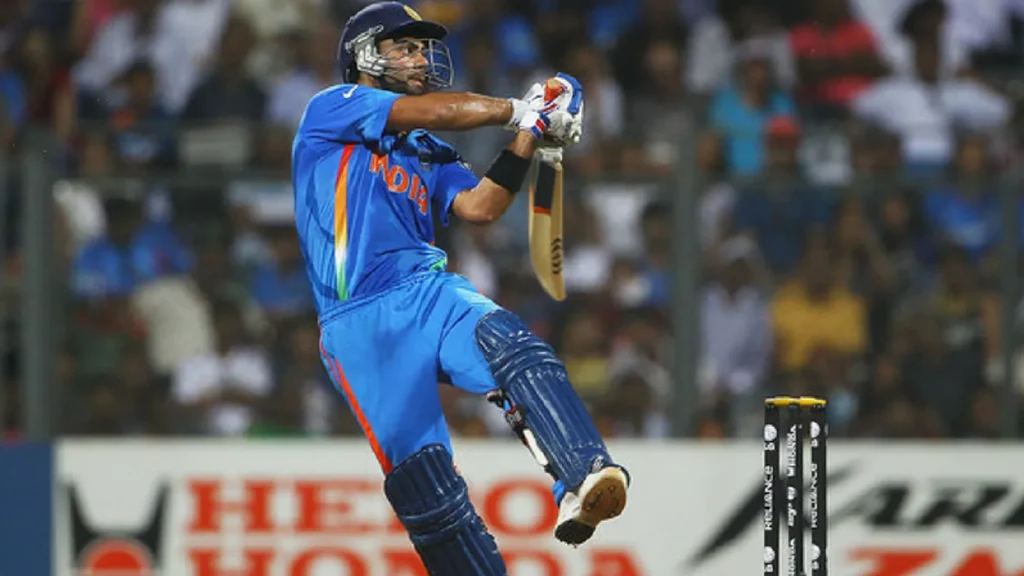 While we all remember MS Dhoni and Gautam Gambhir's knock in the 2011 World Cup final, there was a significant value adhered to Kohli's cameo. A young and inexperienced boy scored a crucial 35 in such a pressure situation- his first of many exemplary knocks in run-chases.
Kohli continued his giant strides. However, this path to glory had many instances when his form raised eyebrows, especially on his technique. But Kohli being Kohli, kept his head high and with the support of the team management and the trust shown by his captain, Virat improved a lot and became an extraordinary player. His hard work and passion can be seen throughout his whole career. He kept adapting better techniques, while his fitness level is unmatched. These changes helped Kohli evolve physically as well as mentally. He soon became the highest run-scorer for India in ODIs for three consecutive calendar years- 2010, 2011, and 2012. He also won the ICC ODI Cricketer of the year award in 2012.
The Arrival of King Kohli
In a cricketer's career, there's a special innings that starts off his legacy. His knock of 113* in 86 balls, chasing an improbable target of 321 in 40 overs against Sri Lanka, was one such innings that marked Kohli's arrival. This special innings made the world sit up and take notice as he started off as a brash boy but finished things as a man for India. Henceforth King Kohli's arrival was marked as the king of the run-chase.
Also Read: Asia Cup 2022: India Vs Pakistan; the battle for the Asian Dominance
Captaincy and the numerous fails

While the regular captain MS Dhoni can never be replaced. When Kohli was given the opportunity, he tried to work things out his way. This might not have given the Indian team much to celebrate but his form as a batter stayed impeccable. Although we all agree that every person that raises so high falls even deeper. Kohli's form took an uncharacteristic dip. However, it isn't beyond Kohli to prove his critics wrong. But this time he had to choose between the roles of a captain and a batter.
What the Future holds for Virat Kohli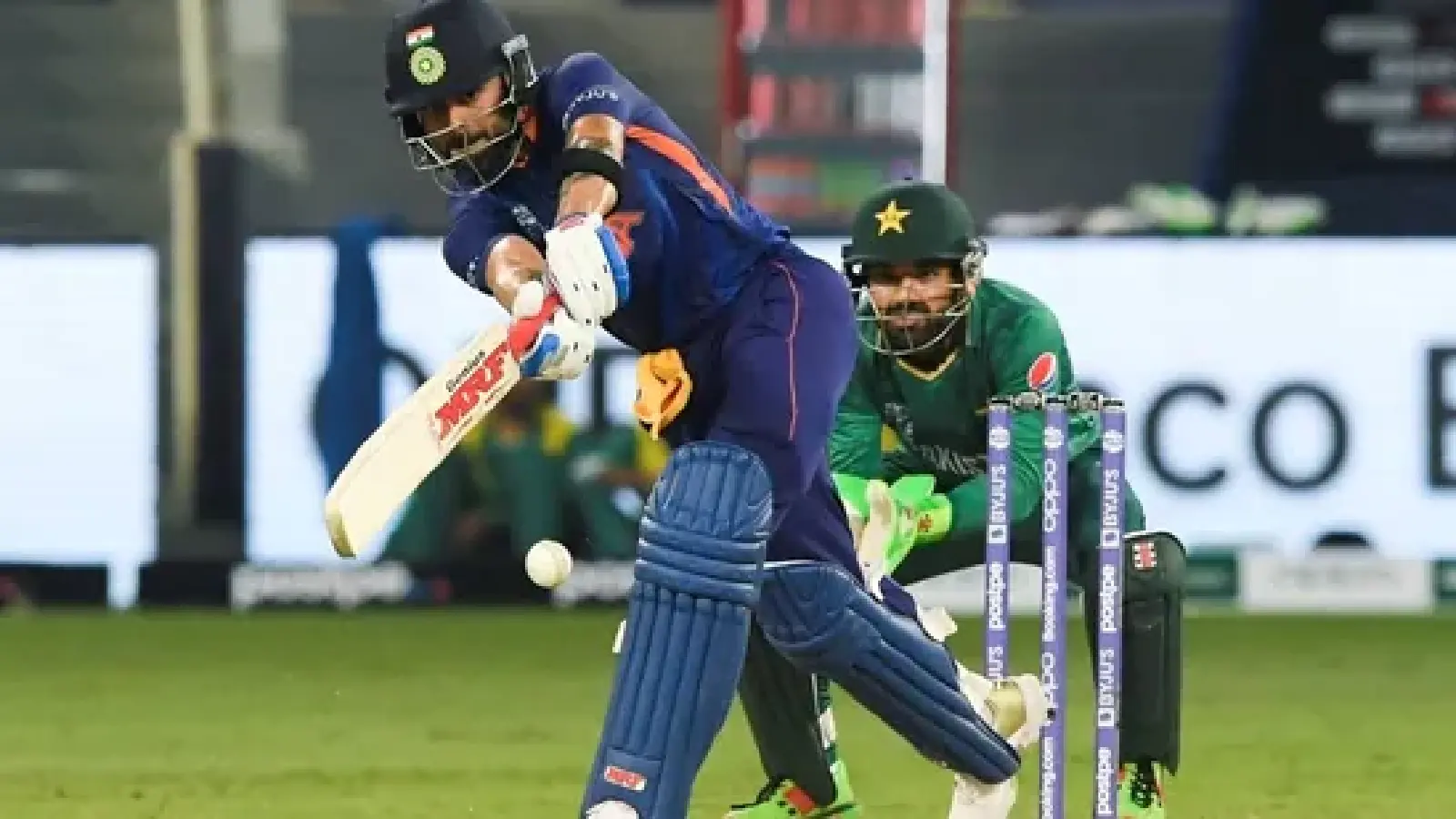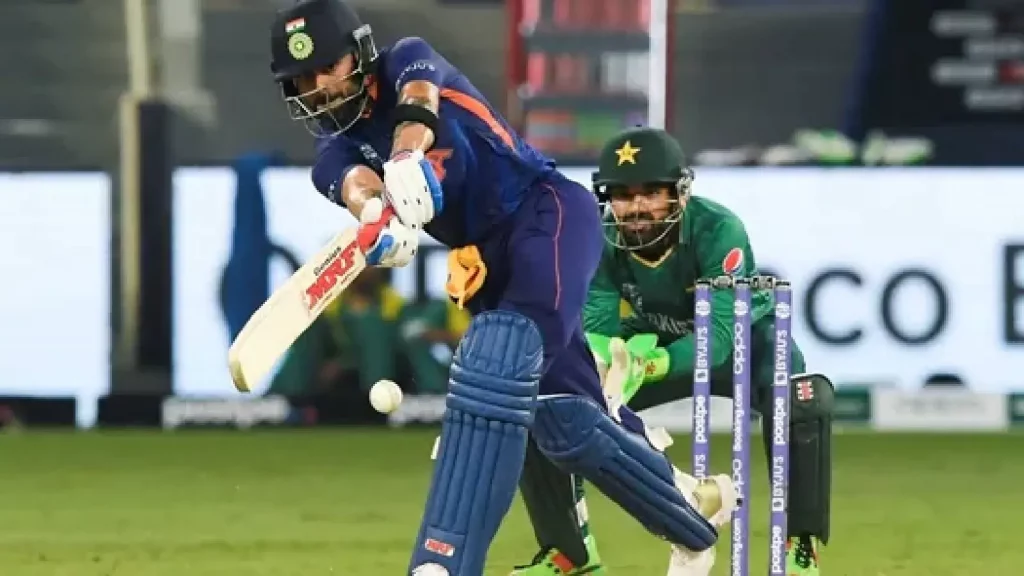 While Kohli hasn't looked himself in a long while now. Some point out that he is lacking confidence, while some believe in him and hope for him to get back to his original form. Kohli took some crucial decisions, as he stepped down from all captaincy duties to deal with his form. However, he failed to regain his character. He then decided to take a month-long break to get things in order before the Asia Cup 2022.
While Virat is all set to play his 100th T20I, Indian cricket fans would love to see their king back in his original form. While all eyes will be on Virat Kohli, we also wish the Men in Blue all the very best for the upcoming Asia Cup 2022.
Also Read: India vs Pakistan Asia Cup 2022: 5 Players to watch out for
Thank you for reading. Leave us a comment if you liked it.
Do follow us on Google News | Facebook | Instagram | Twitter | YouTube | LinkedIn
Have a good day ahead.