Post a pretty dramatic Super 12 stage the T20 World Cup 2022 is on the verge of concluding. While the Super 12 stage of the marquee tournament has ended which has given us the four semi-finalists, India, Pakistan, New Zealand, and England. On that note, the International Cricket Council has declared match officials for the semis that will be held on the 9th and 10th of November.
Also read: Surya Kumar Yadav breaks 3 major records as India concludes the league stage as table toppers
T20 World Cup semi-finals officials:
The first of the two semi-finals will be held between the Group 1 topper New Zealand and group 2 runner-up Pakistan on November 9. Sydney Cricket Ground on Wednesday will host the clash.
Match officials: Marais Erasmus and Richard Illingworth (on-field), Richard Kettleborough (3rd umpire). Moreover, Michael Gough (4th umpire), and Chris Broad (match referee).
The second semi-final of the T20 World Cup 2022 will be played between India who was the topper of its group and England who was in the second spot in its group. The clash will be held at Adelaide Oval on the 10th of November.
Match officials: Kumar Dharmasena and Paul Reiffel (on-field), Chris Gaffeney (3rd umpire). Additionally, Rod Tucker (4th umpire), and David Boon (match referee).
Moreover, the appointments for the final will be declared post the outcome of both semi-finals are known.
The umpire façade in the T20 WC 2022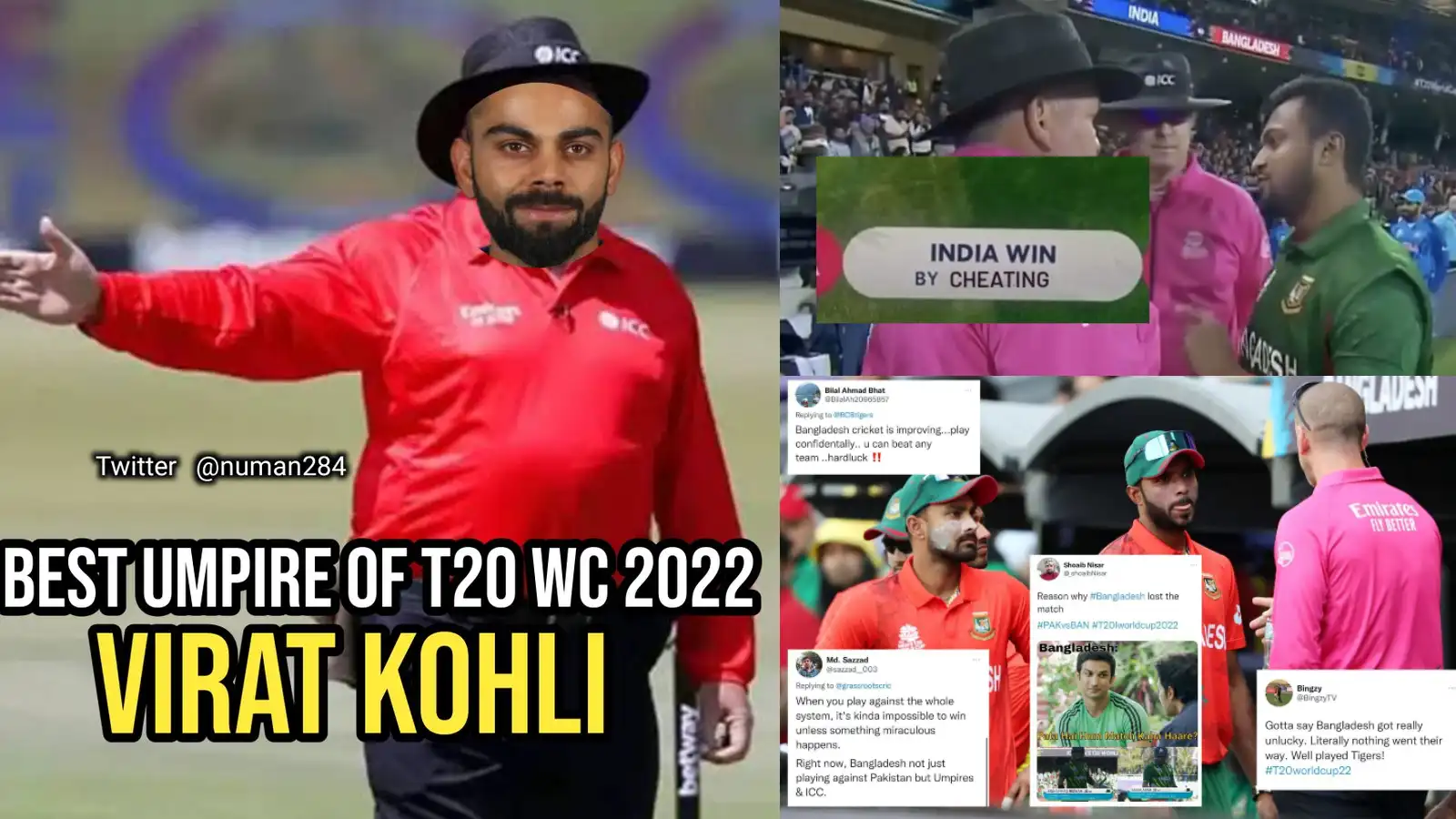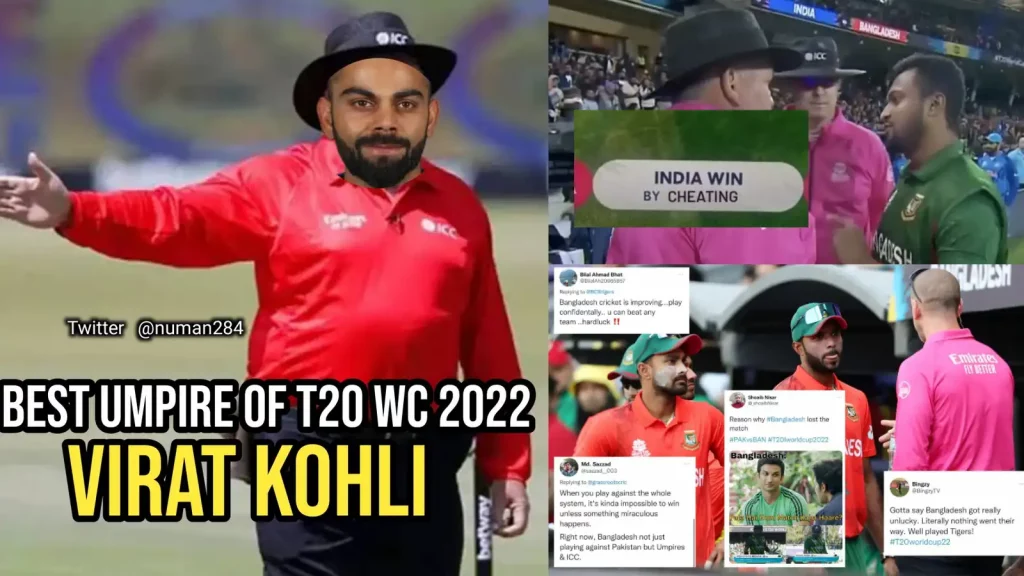 Social Media has given people a platform to speak their thoughts. Hence, some netizen has posted their views on some umpire decisions that have caused controversies. Take a look at a few,
Also read: Virat Kohli wins the ICC Men's Player of the Month award for October
Thank you for reading. Leave us a comment if you liked it.
Do follow us on Google News | Facebook | Instagram | Twitter | Youtube | LinkedIn
Have a good day ahead.🙂