T20 cricket is so popular these days that records are broken regularly. Everyone is setting new records, including batters, bowlers, fielders, and wicketkeepers. When it comes to wicketkeepers, there have been some excellent ones who have played the shortest format. People nowadays assess a keeper based on his batting average. However, wicket-keeping is just as essential since a fast stumping or diving catch may shift the game. In this post, we will discuss the wicketkeepers with the most dismissals in the T20's.
5. Denesh Ramdin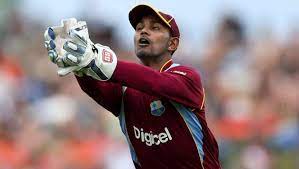 Denesh Ramdin, a West Indian wicketkeeper, ranks fifth on this list with 189 dismissals. He is an excellent wicketkeeper who competes in the CPL. Ramdin also played for St Kitts and Nevis Patriots in the just ended Caribbean Premier League. He has 189 dismissals in 218 matches, which is a respectable figure. He has a total of 139 catches and 50 stumpings to his credit.
4. Kumar Sangakkara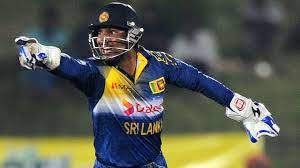 With 205 dismissals, Sri Lanka's world-class left-handed batter is fourth on the list. Sangakkara has participated in several T20 tournaments throughout the world and has had an effect on nearly all of them. His 205 dismissals in 265 matches include 145 catches and 60 stumpings. Sangakkara has kept wickets from a mystery spinner like Muttiah Muralitharan and classic pacers such as Lasith Malinga, demonstrating his class.
3. Dinesh Karthik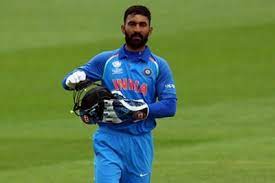 Dinesh Karthik may have struggled with the bat in his early years as a batsman, but he has always been a safe pair of hands behind the stumps. He may be viewed as a superhero behind the wickets, demonstrating his dedication. Karthik has been a successful wicketkeeper in all 12 seasons he has played. The KKR captain has 214 dismissals in 288 T20s, including 158 catches and 56 stumpings. As a wicketkeeper, the right-handed batter has at least a few more years in him, so he'll be trying to break the 250 mark soon.
2. Kamran Akmal
With 238 dismissals in T20 cricket, Kamran Akmal is the only Pakistan wicketkeeper on this list, but he is second, which is a significant accomplishment. In 254 games, he has 238 dismissals, including 142 catches and 96 stumpings.
1. MS Dhoni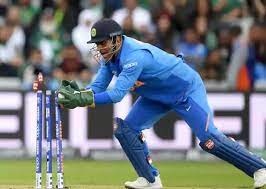 MS Dhoni was unquestionably going to be at the top of the list. Dhoni is the first wicketkeeper in T20 cricket history to have 250 dismissals, a considerable accomplishment. Dhoni has 315 T20s has 250 dismissals that include 167 catches and 83 stumpings. When it comes to stumpings, MS Dhoni possesses the quickest hands. He is the best picket keeper for any spinner. With 315 dismissals in his whole career, he is at the top of the list of wicketkeepers with the most dismissals.