Cricket is undoubtedly one of the most popular sports globally, with fans flocking in great numbers to support their favourite team and star. The fantastic shots are a treat to watch, but spectators also like seeing the ball do the talking. All of these characteristics add to the charm of the gentleman's game, and as a result, people gather around the 22-yard line to watch the action. As a result, several worldwide cricket stars have sizable bank accounts. Let's take a look at the highest-earning cricketers:
5. Hardik Pandya
With Pandya's international debut in 2016, India's search for a talented fast-bowling all-rounder ended. Hardik Pandya is recognized for numerous things, including a hat-trick of maximums. On the field, Pandya is electrifying, and making extraordinary fielding attempts look easy has been a part of his daily routine. In terms of his annual income, the Mumbai Indians star makes about INR 59.59 crore per year. He has been seen driving high-end cars like a Lamborghini and wearing high-end watches.
4. Ben Stokes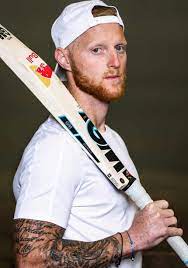 Ben Stokes is regarded as one of the greatest all-rounders of all time. Stokes has had a roller-coaster journey, from losing the T20 World Cup final to enjoying a spectacular triumph in ashes. For two consecutive seasons, 2017 and 2018, this player was the most expensive in the IPL. As a result of this, he has a sizable financial account. Stoke's yearly earnings are estimated to be about INR 60 crore. All of this is just because of his excellence.
3. Rohit Sharma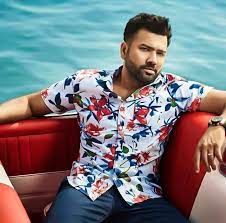 Rohit Sharma, often known as Hitman, is probably the finest opener in the world right now, and his record across all formats tells a lot about his abilities. Hitman has the ability to score tons and huge sixes out of the park. He is the first player in the game's history to score three ODI double centuries and four T20I tons.  Apart from cricket, Rohit is known for leading a lavish lifestyle, owing to his annual earnings of INR 74.49 crore.
2. MS Dhoni
The legendary wicketkeeper-batsman is probably the best Indian cricketer of all time, and his track record speaks for itself. Dhoni's huge smashes have plagued many potent bowlers, and his precise and quick glovework never allows hitters to relax. A player of this quality is as valuable as gold. The Chennai Super Kings skipper gets a staggering INR 108.28 million per year. It would be fascinating to watch how far he progresses now that he is 40 years old.
1. Virat Kohli
So far, the right-handed batter has amassed a mountain of runs, and his propensity for setting and breaking records has given many bowling lineups nightmares. Kohli has 70 international hundreds under his belt at the age of 32. He's also a solid contender to break Sachin Tendulkar's 100-ton global record. Kohli's skill on the 22-yard line made him a billionaire. The Indian skipper was paid about INR 208.56 million in 2021, making him the highest-earning Cricketers in international cricket.