Sourav Ganguly has earned the respect of his country by excelling as a cricket player, captain, and, most recently, BCCI President. He is poised to add yet another jewel to his already encrusted cap. The upcoming movie Mega Blockbuster will be the former cricket player's acting debut. A star of the project is also Rohit Sharma. On social media, both cricket players posted their first-look movie posters.
Rohit shares a glimpse of his project's first poster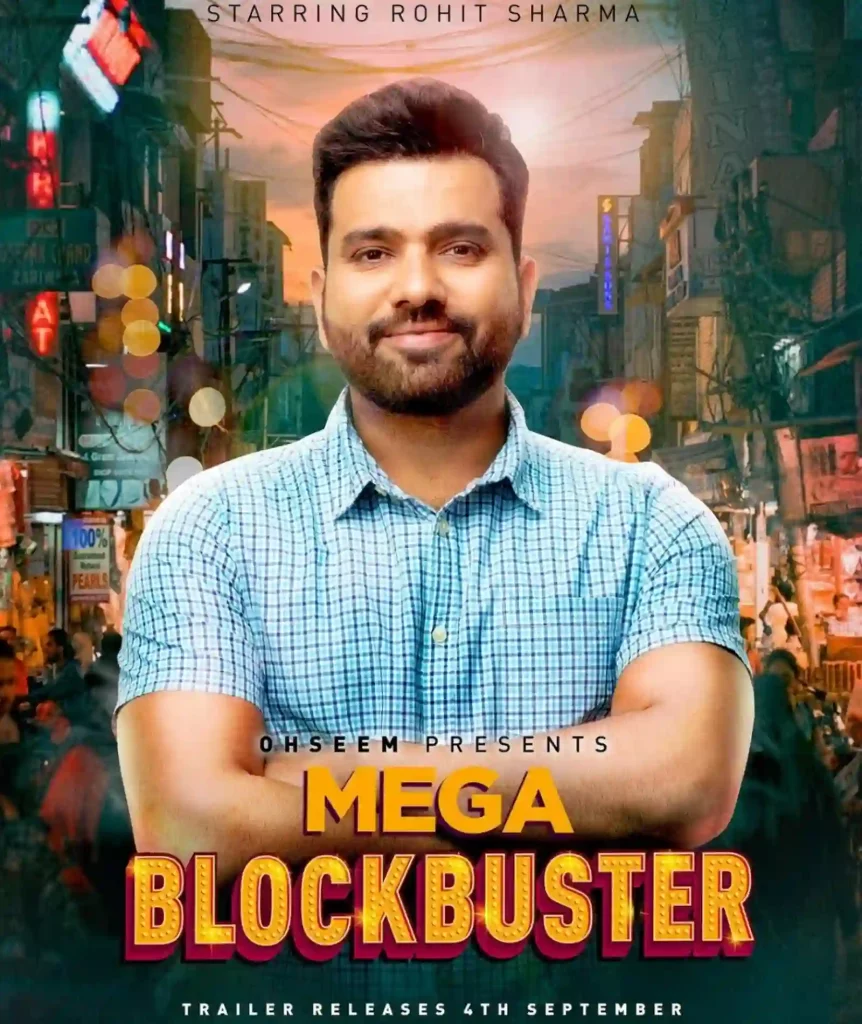 The Captain of the Indian cricket team, Rohit Sharma, also stars in Mega Blockbuster. Wearing a simple checkered shirt in the poster, he looks no less than the star that he already is! Sharing the same, Sharma wrote, "Butterflies in my stomach. A debut of a kind " he captioned the post.
Also Read: Hardik Pandya rises to career-best spot in ICC T20I all-rounder rankings
Saurav Ganguly shares his first look poster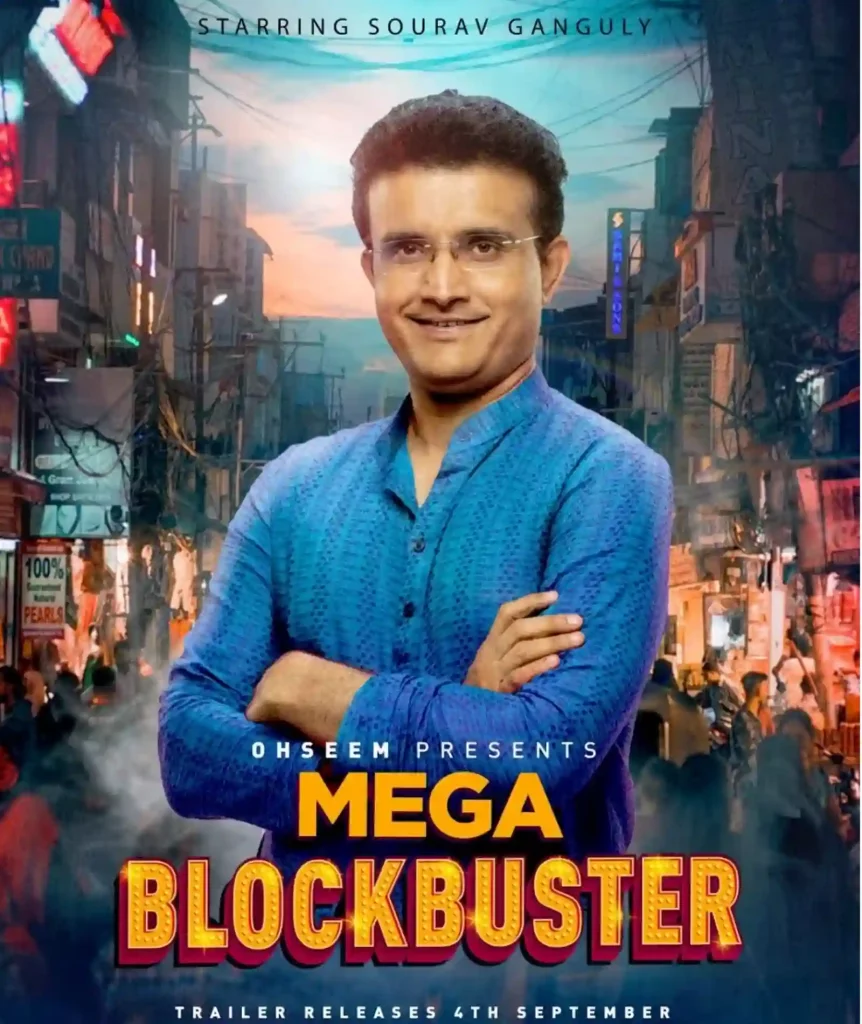 Sourav Ganguly has always been an inspiration to the country and millions of aspiring cricketers out there. An able captain, a great sportsman and a fantastic host, Ganguly is all set to make his acting debut soon! The former cricketer took to social media to share his first look-poster from his debut film titled Mega Blockbuster. He also mentioned that the trailer will release on September 4. Sharing the same, Ganguly wrote, "It was fun shooting for it! The new Mega Blockbuster is releasing soon! #TrailerOut4thSept #MegaBlockbuster (sic)."
How excited are you for Mega Blockbuster's trailer release? We would be glad to hear it.
Thank you for reading. Leave us a comment if you liked it.
Do follow us on Google News | Facebook | Instagram | Twitter | Youtube | LinkedIn
Have a good day ahead 🙂