Indian cricketer Deepak Chahar recently broke the headlines when he proposed his girlfriend Jaya Bharadwaj to marry him. After a heart-breaking loss suffered against the hands of Punjab Kings, the Chennai Ace bowler was seen entering the stands. Upon reaching the girl draped in black, Chahar got down on one knee and asked his long-time girlfriend Jaya to marry him.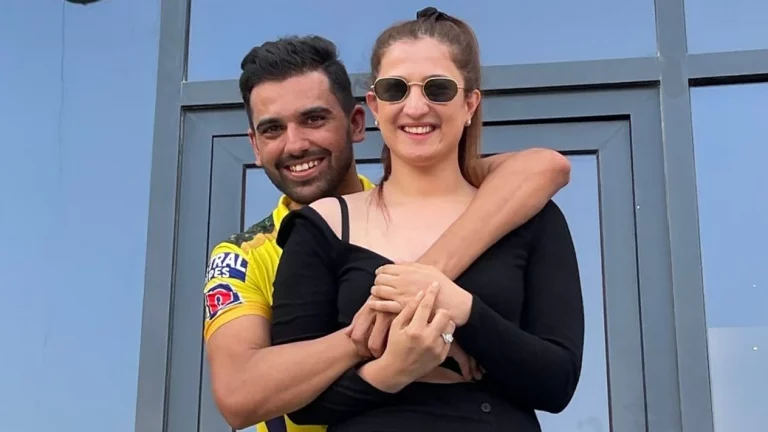 Who is Jaya Bharadwaj?
Jaya is a former Bigg Boss contestant Sidharth Bharadwaj's sister. She hails from Delhi and works at a corporate firm as reported by Free Press journal. She, of course, said yes and one could hear there was a huge cheer from the audience. Deepak gave her the ring as the couple announced their engagement right then and there. Jaya and Deepak have been rumoured to be dating for quite a while now but they didn't really come out as a couple in public until today.
The occasion will surely be celebrated by the Chahar and the Bharadwaj families. Deepak is the first to officially tie the knot among his fellow siblings Rahul and Malti. The 29-year old is set to be one of the three travelling reserves for the upcoming T20 World Cup.
Earlier in the day, Chennai suffered a momentum shaking defeat as Punjab Kings, led by KL Rahul thrashed the CSK bowlers and achieved the target within 13 overs. KL Rahul was adjudged player of the match for his Blitzkrieg of a performance of 98* of just 42 balls.