Pakistan's opening batsmen Babar Azam and Mohammad Rizwan continue their stellar performances. In the third match of the T20 series against the West Indies, both of them left behind India's Rohit Sharma and Lokesh Rahul. Babar and Rizwan shared a century partnership for the sixth time in international T20 cricket. At the same time, Rohit and Rahul have been able to do this only five times. In the year 2021, this opening pair of Pakistan has been seen in a great rhythm. Even during the T20 World Cup, both of them batted wonderfully and contributed significantly in taking their team to the semi-finals. Cutting the long story short, Pakistan's Babar-Rizwan pair breaks the Rohit-Rahul record against West Indies in the third and final T20I in Karachi.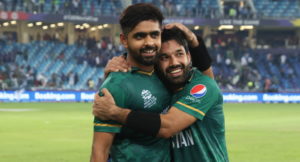 Babar and Rizwan are also at the forefront of the most number of century partnerships as openers. Both of them have opened the innings for Pakistan and have scored a century partnership five times. At the same time, Rohit Sharma and KL Rahul of India have performed this feat four times. Notably, Rohit is also involved in four century partnership with Shikhar Dhawan while playingfor India.
Rohit tops the chart of most century partnerships in T20Is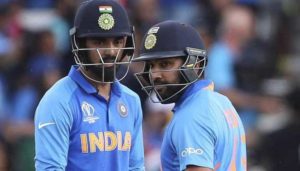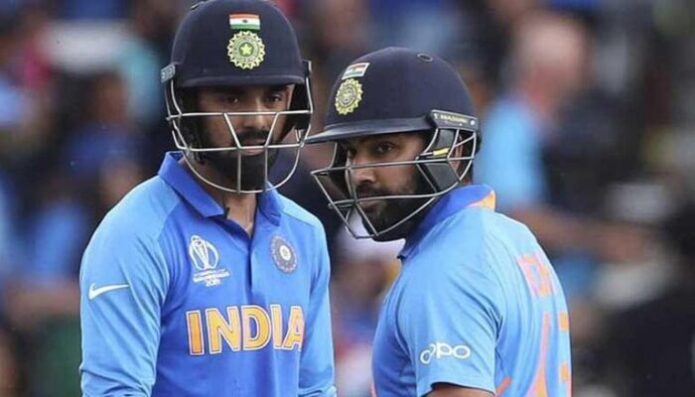 India's newly appointed white ball captain Rohit Sharma tops the chart of being involved in most century partnerships in T20 internationals. He has been the part of nine centenary partnerships in international T20 cricket. He has achieved this feat four times with Shikhar Dhawan and five times with Lokesh Rahul. Babar Azam and Mohammad Rizwan have made the highest, six-century partnership in T20Is. At the same time, Rohit and Rahul have shared a century partnership five times, while Dhawan and Rohit have played four century partnerships. Kane Williamson and Martin Guptill of New Zealand have also made four-century partnership in T20. 
Also Read: Top 5 highest Runs partnership in T20 Internationals
Although Babar and Rizwan have made six century partnerships in just 27 innings, Rohit and Rahul have made five hundred partnerships in the same number of innings. While Dhawan and Rohit had four century partnerships in 52 innings. Williamson and Guptill of the Kiwi team have scored four centuries in 30 innings.
Pakistan Vs West Indies – 3rd T20I
Babar Azam and Rizwan are having a dream run in T20s this year. Chasing a daunting total of 208, Babar and Rizwan didn't have the luxury of time to get their eye in. But the two are in such good form that they kept striking at around ten an over throughout their partnership swiftly. And this got Pakistan off to a good start. At the halfway mark, the host's scoreboard read 98/0, with them needing 110 runs to win from the final 10 overs. Babar and Rizwan put on a record 158 runs for the opening wicket, which marked their sixth century partnership in T20Is. Rizwan during his inning became the first ever batter to cross the 2000 run mark in a calendar year. Rizwan tops the chart of most runs in 2021 in Twenty20 and Twenty20 Internationals. In both the indices, he is followed by his captain Babar Azam.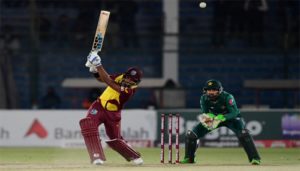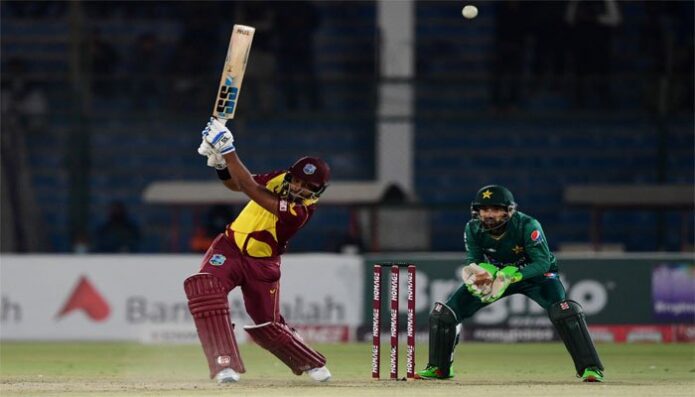 Also Read: Top 5 players with highest average in T20 International
Both the batters put on yet another clinical batting display to lead Pakistan home. Magnificent fifties from Pakistan's batting spearheads powered Pakistan to their highest successful chase in T20I cricket. As they beat West Indies by seven wickets in the third T20I in Karachi. Markedly, this series marks the return of cricket to Pakistan. And it indeed is a happy start for the nation and Pakistan fans.