Opened in 1871, the Adelaide Oval Cricket Ground was constructed for the formation of the South Australian Cricket Association. In the parklands between the city centre and North Adelaide, Adelaide is a sporting venue in Adelaide, South Australia. The location is mostly utilised for cricket and Australian rules football. Still, it has also hosted rugby league, rugby union, soccer, tennis, and other sports, in addition to hosting concerts on a regular basis. The stadium is managed by the Adelaide Stadium Management Authority (AOSMA). Let's find out more about Adelaide Oval Seating Capacity, Boundary Length, Big Records, Map, Cost, Size, Pitch Details and History
Adelaide Oval Seating Capacity
The stadium can now hold 53,500 people thanks to a significant refurbishment that was finished in 2013 and strengthened its reputation for hosting top-tier events. Adelaide also hosted the first-ever day-night Test between Australia and New Zealand in November 2015.
Also Read: largest cricket stadiums in India – Ranked
Adelaide Stadium History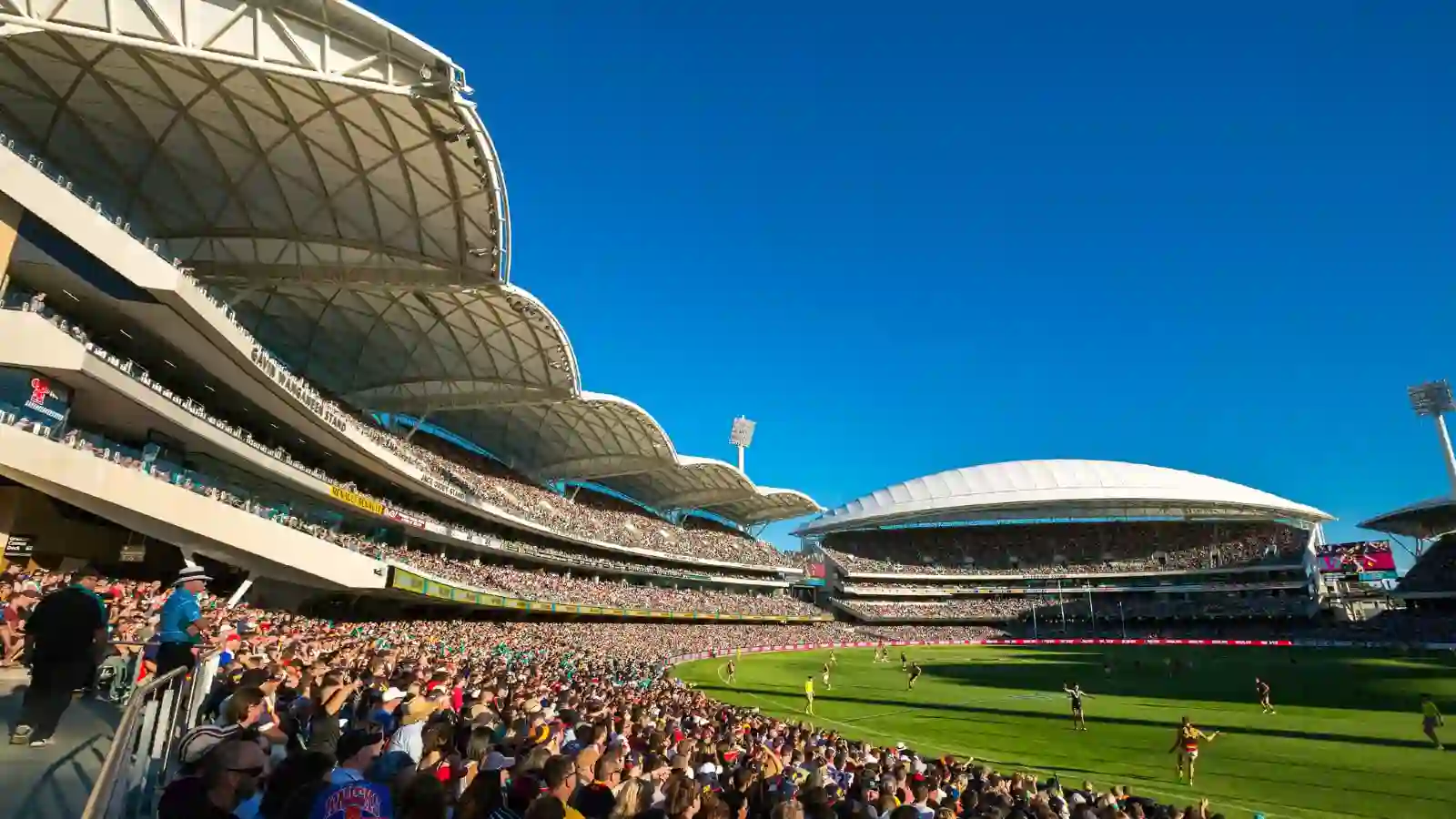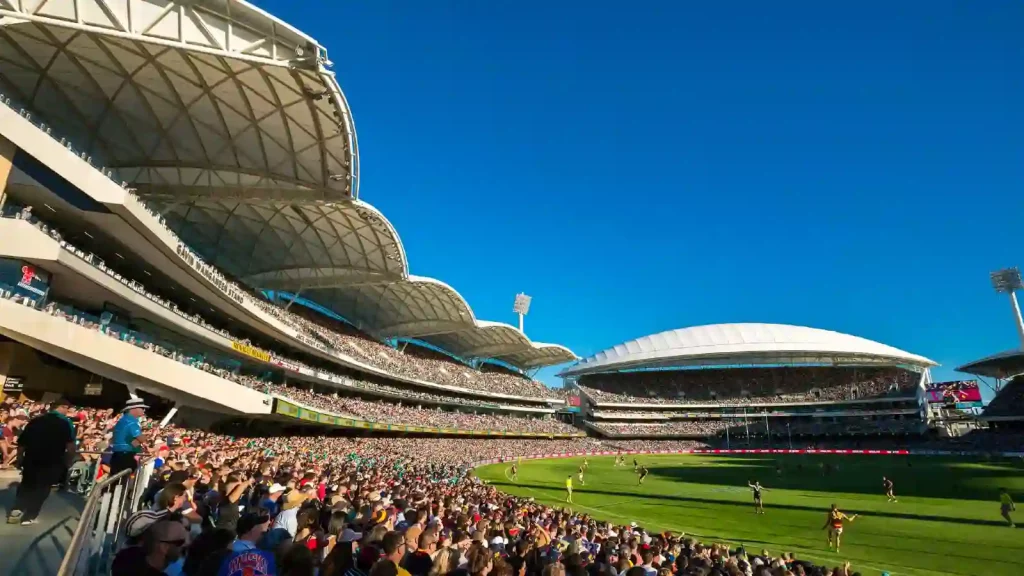 The Stadium hosted the first Test match between England and Australia in 1884. As early as 1900, the Adelaide Oval was one of the first to have a picket fence encircling the stadium. In a way, Adelaide's attributes have been a revelation for cricket grounds, where they have steadily developed. the scoreboard at Adelaide, created by architect Kenneth Milne. The first game played under lights was the ODI between South Africa and New Zealand on December 6, 1977. The clock was added in 1912, the wind vane in the 1930s, and the floodlights were finally installed in 1997, allowing the sport to be played at night. Adelaide is notorious for the 1932–1933 Body Line Debate.
Adelaide Oval Boundary Length
Like the other grounds in Australia, the Adelaide Cricket Ground too has long boundaries. The Straight boundaries span over 68 metres, and the square boundaries of more than 65 metres.
Adelaide Stadium Construction Cost
The South Australia Cricket Head quarter went a significant renovation in 2013, which inflated the stadium cost to $535 million.
Check Out: Edgbaston Stadium Seating Plan and Capacity, Photos, Boundary length, History, Size and Pitch Details
Adelaide Stadium Land Area
Adelaide Oval is South Australia's largest stadium, primarily hosting AFL and Cricket matches. The field is 167m × 124m.
Adelaide Oval Pitch Details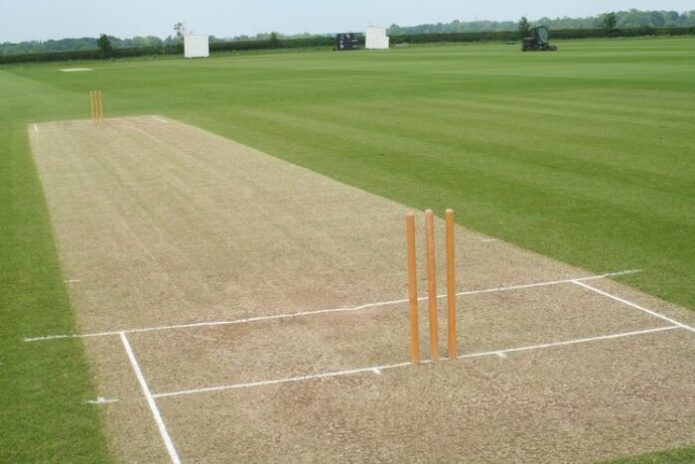 The wicket at the Adelaide is a decently balanced track for both the bowlers and the batters. The fast bowlers find some initial movement off the surface and the spinners come into play during the middle phase of the match. The batter, after seeing off initial overs, can play their shots at ease. The average first innings score here is 181 which is fairly high. Owing to the big boundaries in the stadium, the pacers can use their variations to trouble the batters.
Thank you for reading. Leave us a comment if you liked it.
Do follow us on Google News | Facebook | Instagram | Twitter | Youtube | LinkedIn
Have a good day ahead 🙂