South African star cricketer AB de Villiers comes out with a shocking statement about Indian Cricket. He reflected on his journey with Royal Challengers Bangalore in IPL. He has played for RCB from 2011 till the recent edition, before retiring. Mr. 360 has retired from International cricket in 2018. While he continued to play in T20 Leagues. Ahead of the 2022 Auction, AB de Villiers announced retirement from all forms of cricket. The kind of following AB de Villiers have in the country is unmatched for any overseas cricketer.
Only a few overseas cricketers have the kind of following that ABD enjoys in the country. Indians often forget that he is playing for South Africa against India and celebrate his innings equally. He is famous for his unconventional shots and outstanding fielding. Some of his best innings have actually been played in India. Recently, AB has remarked on his time at RCB as a 'life-changing journey'. However, he has also played for Delhi Daredevils from 2008 to 2010. He will be forever known as the attacking innovative batter and a brilliant fielder of RCB.
AB de Villiers comes out with a shocking statement
On Tuesday the South African cricketer has talked about his love for India. Looking at his fan-following here, he has always felt to be an Indian. In 2012, AB proposed to his wife at the Taj Mahal. On recalling the day he says there cannot be a place more romantic than the Taj. He talked about his love for India in an RCB Podcast as well. But he also acknowledged how difficult it can be to be a cricketer in India. We all are aware of how India has talent overflowing from all facets. This makes the competition even tougher. There must not be a task more difficult to choose Indian Playing 11 while there are thousands of skilled cricketers in our country.
From making your mark and getting those opportunities, to making the best use of those opportunities and making your place permanent in the team squad. Only the best players can pass all these levels. However, even after all this struggle, your place in the team is still volatile. AB de Villiers said one has to be extremely talented to play for India, if he would have been born in India he might not have made his place to the playing 11.
"I have had the privilege of experiencing IPL Cricket, the Indian crowd, and the Indian way of doing things for the last 15 years. Obviously growing up in India would have been interesting. Maybe I would have never played for India, who knows. It is tough to make it to the Indian team; you have to be a special player."

AB de Villiers on Indian Cricket
Also read: All-Time Biggest Records Of AB De Villiers In IPL History
AB de Villiers and RCB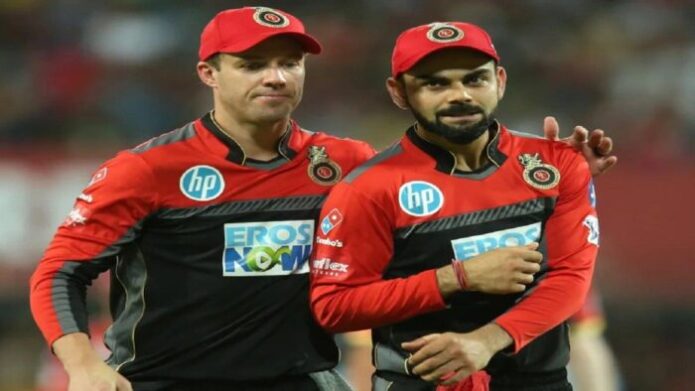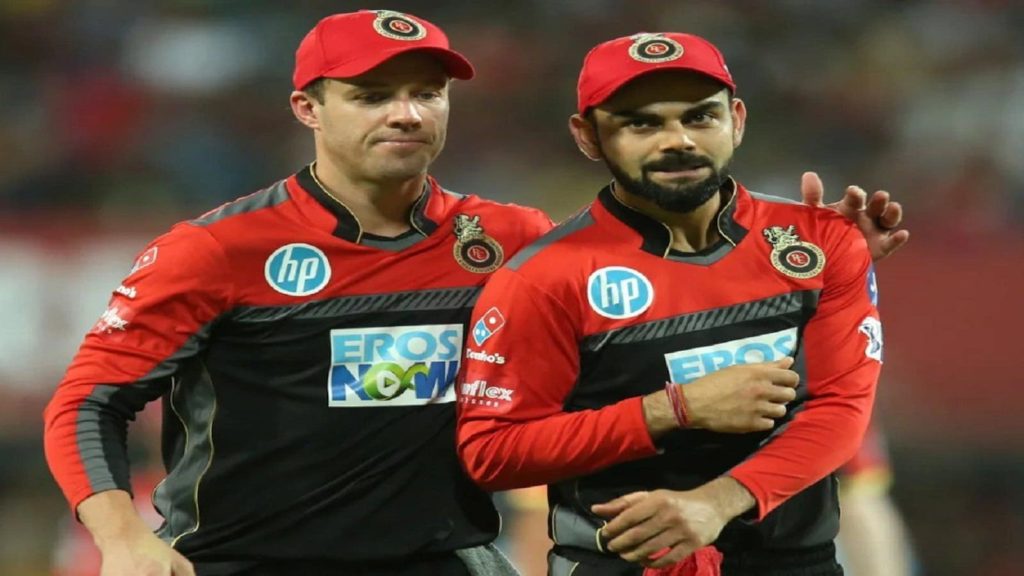 Moreover, he also talked about his 11-year long journey with the franchise on RCB Podcast. He called his years at the team, the best of his life. On his decision to retire from IPL as well, former RCB skipper Virat Kohli and wife Anushka Sharma had penned heartwarming messages for ABD, wishing him luck for his future.
"RCB to me is family. I mean it has been a life changing 10-11 years to me. Like any other family, there are ups and downs. There are beautiful, there're amazing rides, there's a bit of everything. There are good relationships and then there are those which go sour and that is all part of the fun. I look back with no regrets. I think back on my career at RCB as the most amazing years of my life" .

ABD on playing for RCB