Know all the records of AB De Villiers in IPL history
AB De Villiers, the most ferocious and flamboyant batsman of all time is well known by the name Mr. 360 and no doubt to that name as he often stuns everyone by his shots and his style of playing. His records in both international and league cricket are just magnificent as proven by the stats. Let's know all the records of AB De Villiers in IPL history. 
Also Read-Watch Top five All-time Longest Sixes in IPL History
IPL Journey of MR. 360
His journey with RCB unfolded in 2011 when RCB bought him in the auction for a whopping 6.6 crores. But the returns RCB got are much bigger than this. For instance, he along with Virat has posted five 100+ partnerships and two 200+ partnerships.  Furthermore, before playing for RCB, he played for Delhi Capitals for 3 years and delivered an unbeaten 109(54) for the team in 2009. So undoubtedly he's one of the most loved international cricketers and has a huge fan following in India. So now let's have a look at some of the greatest records in his IPL career.


#1 Most Man of the Match awards 
The ace South African player is never behind in anything. AB De Villiers has the most number of Man of the Match awards on his side. He is a match finisher and has saved RCB many times when they are on the verge of losing as a result of which he becomes the perfect candidate for the MOM award. With 25 awards, he holds the first position on the list followed by Chris Gayle and Rohit Sharma.
#2 Second highest run-scorer for RCB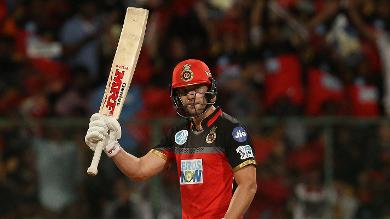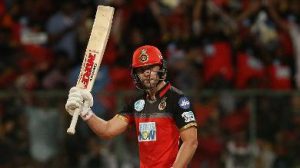 After Virat Kohli, AB De Villiers is the second-highest run-scorer for RCB. He has scored 4416 runs with a massive strike rate of 159.36 while Virat has scored 6500 runs with a strike rate of 131.55. So this shows how destructive he can
be for the bowlers.
#3 Second overseas player to score 5000 runs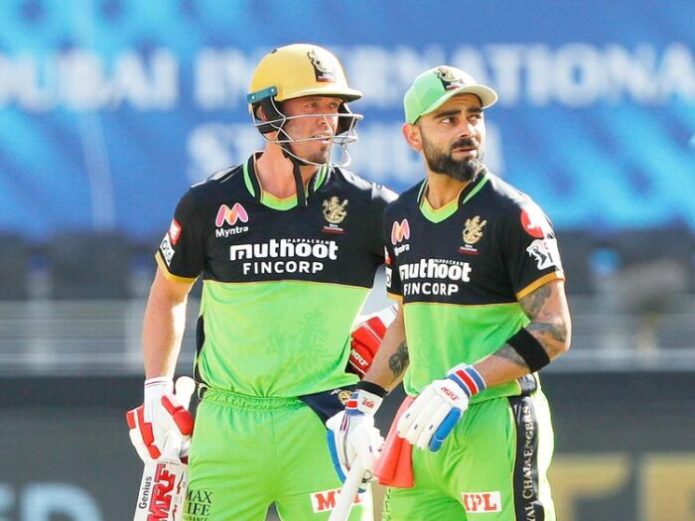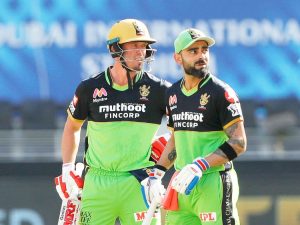 Even in the list of overseas players to cross the 5000 mark, his name can be seen in the second position. David Warner who holds the first position has scored 5447 runs with a strike rate of 140.13. While AB De Villiers has scored
5056 runs with an impressive strike rate of 152.38. He has scored these runs in just 176 matches with an average of 40.77.
#4 Second on the list to hit most sixes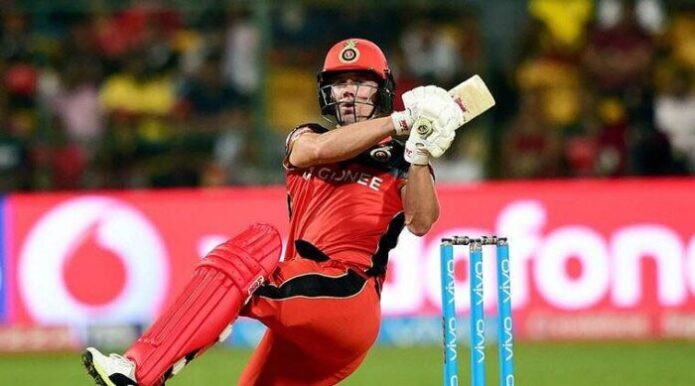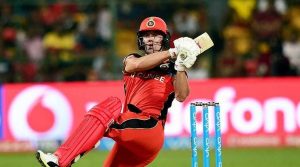 How AB De Villiers could miss the chance to strike big hits in a match? Grabbing the second position with 245 sixes is none other than Mr. 360. These 245 hits came from just 162 innings. Chris Gayle holds the first rank with 357 sixes in 139 innings.

#5 Century in just 43 balls
In the record of hitting the fastest centuries, AB De Villiers has marked his place on the fifth position. He scored the century in just 43 balls, smashing 12 sixes and 10 fours. His total score was 129 off 52 balls against Gujarat Lions in 2016.
Also Read: –List of records made & broken India vs England 4th test at Oval 
For more such interesting & unheard facts about cricket and sports, please visit thesportslite.com frequently.
Thank you for visiting. Have a good day ahead 🙂