After the match against Afghanistan, a journalist asked Indian opener, KL Rahul, whether Virat Kohli should be considered as an opener ahead of the ICC T20 World Cup. To which Rahul slyly and with a sheepish smile replied, "Toh kya main khud beth jaun? (So what? Should I sit out?)."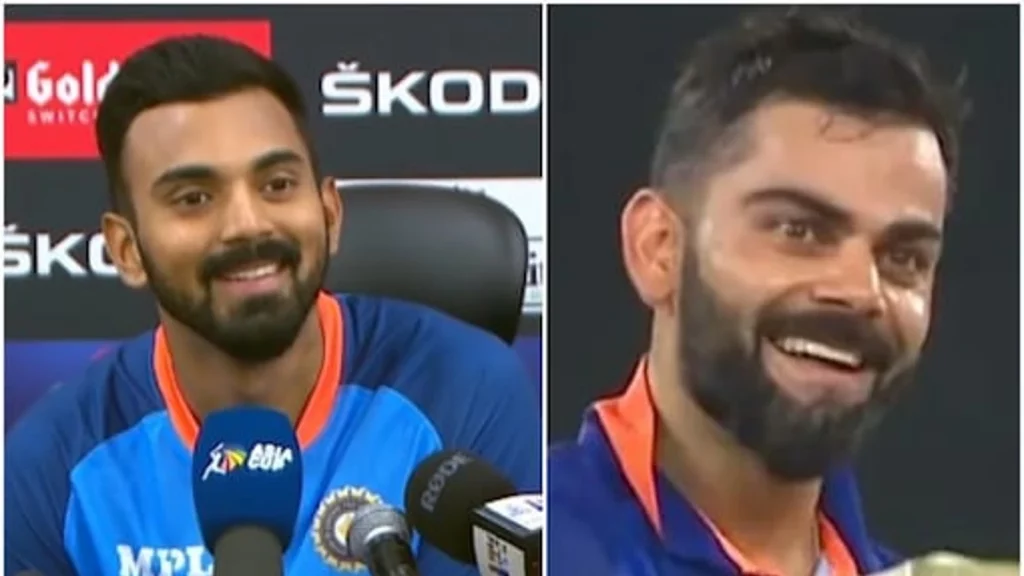 In the absence of Rohit Sharma, Virat Kohli was sent to open the innings with KL Rahul. Optimizing this opportunity to the fullest, Virat scored his 71st century. After a relatively rough patch, Virat now seems to be back in his original form. His performance in the Asia Cup 2022 has been impeccable. Virat signed off from the continental tournament with an innings that broke several records. While on the other hand, the stand-in skipper Rahul's performance throughout the tournament was even below average, except for his 62 against Afghanistan Rahul's scores were 0, 38, 28, and 6.
On Thursday, during the post-match press conference, Rahul was put in an awkward position. Rahul was asked if team management should go with Virat as an opener considering his form and his records in the opening position. To which Rahul replied, "If you play 2-3 innings like that, your confidence will be high then it gives you the best chance to be our best selves in the World Cup, so really happy that he could play that way."
Also Read: Kl Rahul Slyly Replies when asked if Virat Kohli should Open in T20Is
Virat Kohli as an Opener so far
Along with the innings against Afghanistan, Virat has shown great form as an opener in the past as well. Kohli has a robust average of 57.13 in the nine innings he has opened in T20Is. With an aggregate of 400 runs, at a strike rate of 161.29 with two half-centuries and a century in his name. While in 109 matches he has 3584 runs at an average of 51.94 and a strike rate of 138.37.
Virat Kohli is highly criticized for his not-so-firmament strike rate. But if we compare his strike rate at different batting positions. We can observe the big jump in the strike rate as an opener as opposed to playing in the middle overs. Of course, his innings in the last Asia Cup match that India played, is itself evident. Moreover, Kohli had a stellar 2016 IPL season with Royal Challengers Bangalore in which he scored 4 centuries, all batting as an opener.
KL Rahul's T20 Stats on different Batting Positions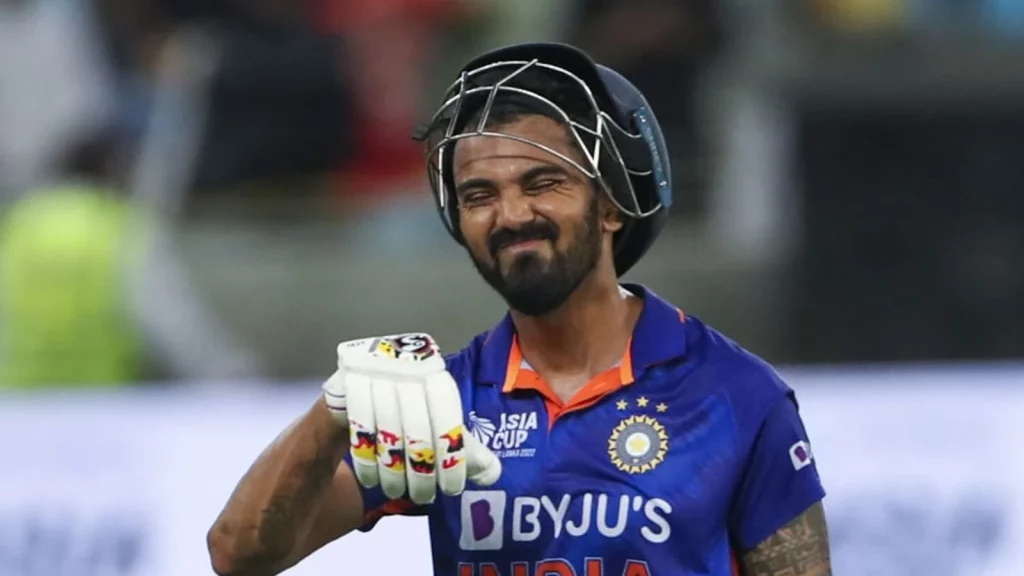 Rahul has cemented his position in the national team as an opener. While his stats batting at no. 3 and 4 are impressive too. Rahul has two T20I centuries in his name, and he scored both of them batting at either 1st down or 2nd down. The following table shows KL Rahul's performance batting at different positions.
| | | | | | |
| --- | --- | --- | --- | --- | --- |
| BATTING POSITION | Innings | Runs | High Score | Average | Strike Rate |
| OPENING | 43 | 1524 | 91 | 38.10 | 138.80 |
| 3 | 10 | 265 | 101* | 33.13 | 135.20 |
| 4 | 4 | 174 | 110* | 87 | 175.76 |
Both the batters are equally talented, however, Virat Kohli is considered a big-match player. He has rescued India on multiple occasions, so his position in the team itself will be very essential ahead of the ICC T20 World Cup. Rohit Sharma and the team management will be happy to see Virat back in his original form, even lethal. The high jump in his confidence as well as his strike rate is good news ahead of the multi-national tournament. Moreover, this must have left the management with a doubt- about whether Kohli should be sent as an opener ahead of KL Rahul. Luckily, India has a couple of upcoming series against Australia and later South Africa. The management would like to testify the two-star batters in both the batting positions to decide.
Also Read: When Rohit Sharma Interviews the Former Captain Virat Kohli
Thank you for reading. Leave us a comment if you liked it.
Do follow us on Google News | Facebook | Instagram | Twitter | YouTube | LinkedIn
Have a good day ahead. 😊