Indian international cricket player Rohit Sharma is the captain of Indian Cricket team in all formats at the moment. He is the captain of the Mumbai Indians in the Indian Premier League as well. Rohit is a right-handed opener, and a sporadic right-arm off break bowler. He participates in domestic cricket for Mumbai. Under his direction, the Mumbai Indians have won the IPL five times, a record.
Sharma is the captain of the India's 15 man squad that will be participating in the upcoming T20 Cricket World Cup in Australia in 2022.
Rohit Sharma Age and Height
Sharma was born on April 30, 1987 and hence is 35 years old. His height is 1.73 meters.
Rohit Sharma Family
Gurunath Sharma is the father and Purnima Sharma is the mother of the Indian Captain, Rohit.
Rohit Sharma Wife
In December 2015, Rohit and Ritika Sajdeh were married. To know more about Ritika Sajdeh, Read, Who is Rohit Sharma Wife? Know All About Ritika Sajdeh Sharma.
Rohit Sharma Instagram
Sharma is on Instagram by the insta id @rohitsharma45.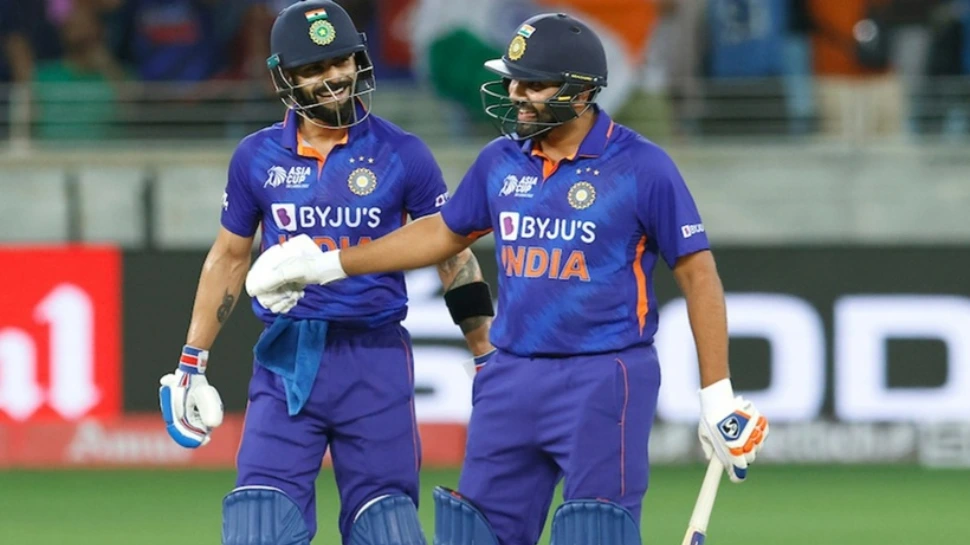 Also Read: KL Rahul Age, Height, Wiki, Girlfriend, Instagram, T20 Ranking, Stats and Net Worth
Rohit Sharma Stats
Sharma has played 45 tests, 233 ODIs and 142 T20Is for the Indian Cricket team. He has scored 3137 in Tests with an average of 46.13. In ODIs Rohit has scored 9376 runs with an average of 48.58. In T20Is, Rohit has scored 3737 runs with an average of 31.40.
Rohit has 8 centuries in tests, 29 centuries in ODIs and record 4 centuries in T20Is.
Rohit Sharma 264
Sharma scored 264 runs in 173 deliveries against Sri Lanka on November 13, 2014, at Eden Gardens in Kolkata, and hence set a new world record for the highest score in a one-day international inning.
Also Read: Virat Kohli Age, Height, Wiki, Birthday, Instagram, Centuries, T20 Ranking, Stats and Net Worth
Rohit Sharma Net Worth
Sharma has a net worth of nearly $25 million USD, which is nearly around 200 crores INR.
Read more articles related to Biography, Click here.
Thank you for reading. Leave us a comment if you liked it.
Follow us on Google News | Facebook | Twitter | Instagram | LinkedIn |
Have a great day ahead 🙂