WWE penalised and suspended Ronda Rousey for assaulting a referee at WWE SummerSlam over the weekend. Referee Dan Engler was involved in the altercation, which happened on Saturday in Nashville after Rousey lost the women's title battle to Liv Morgan. Following her attack on referee Dan Engler at SummerSlam, Ronda Rousey has been fined an undisclosed sum and will be suspended, according to a statement from WWE.
Rousey and her Rowdy Ways
Following her SmackDown Women's Title bout, a furious Rousey confronted the referee, accusing him of missing Liv Morgan tapping out to the armbar before the pinfall. Rousey won't be on this week's Friday Night SmackDown because of her ban. After the match, Rousey said on Instagram that WWE had treated her unfairly in order to benefit their golden girls. Ronda Rousey has always been the Rowdy queen, not only in the ring, but also in her ways of expressing herself
Also Read: Greatest WWE Champions – Check out the greatest WWE wrestlers of all time
Not the First time
Rousey had already been suspended by WWE for assaulting a representative. In June 2018, she assaulted the Raw Women's Champion Alexa Bliss, two WWE employees, and "Raw" general manager Kurt Angle, earning her a 30-day suspension from the show.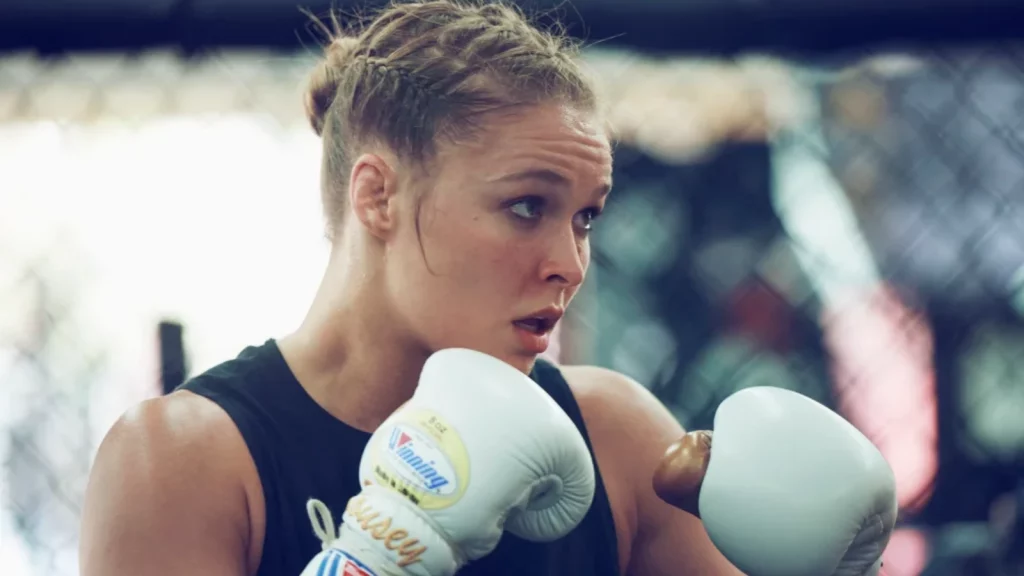 Ronda Rousey: Career
Having won bronze in judo at the 2008 Summer Olympics, Rousey became the first American woman to accomplish so. In 2011, she started her mixed martial arts (MMA) career with King of the Cage.
In 2018, Rousey became the first female fighter to be inducted into the UFC Hall of Fame after quitting mixed martial arts in 2016. Rousey signed with WWE in 2018 and made her professional wrestling debut at WrestleMania 34.
Also Read: Becky Lynch mocks Universal and WWE Champion Roman Reigns for wrestling as a 'part-timer'