Who is Zaur Rizvanovich Uguev?
Zaur Rizvanovich Uguev was born on 27 March 1995 in Dagestan, Russian. He's a freestyle wrestler of Kumyk descent. Most notably, he is the defending and two-time World Champion and the defending and four-time Russian National Champion, amongst many more decorated accomplishments.
Zaur Rizvanovich's domestic career
Uguev firstly became a part of the Russian National Wrestling team and became champion at the Russian nationals 2017, in Nazran, Ingushetia. Uguev defeated all five of his opponents. In the final match, he defeated former opponent Artem Grebekov by a score of 3–1, which gave him the opportunity to compete at the 2017 Paris World Championships.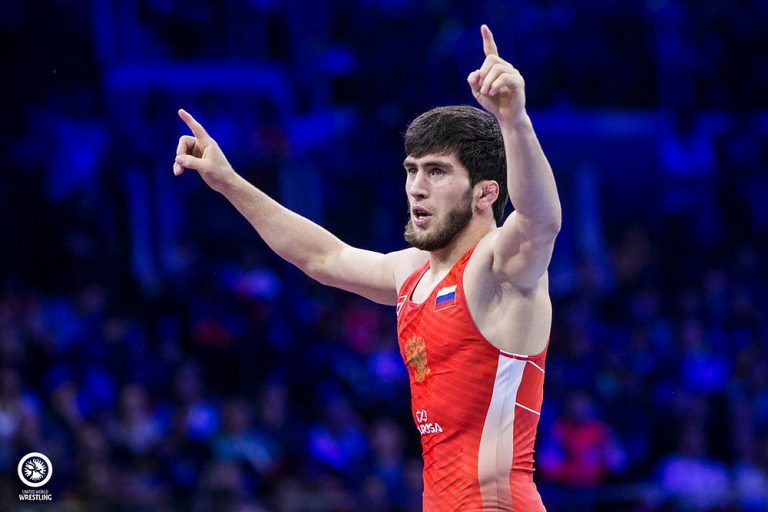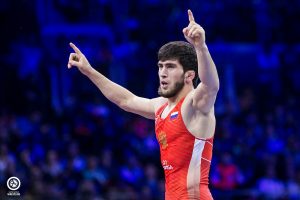 Uguev is a two-time gold medalist at the Ivan Yarygin Memorial held annually in Krasnoyarsk in 2017 and in 2018. In 2017 he became champion by defeating Artem Gebekov of Dagestan by 10-0 technical superiority, and in the following year, he defeated Ossetia's Azamat Tusukaev 4–1.
Zaur Rizvanovich Uguev in World Wrestling Championships 
With Uguev's first-place victory at Odintsovo 2018, he qualified for the 2018 World Wrestling Championships held in Budapest, Hungary. In the final, Uguev faced Bishkek 2018 champion, Kazakhstan's Nurislam Sanayev. After a close first period with each wrestler scoring a takedown; the second period started out with each wrestler also gaining a step-out point for the score of 3-3.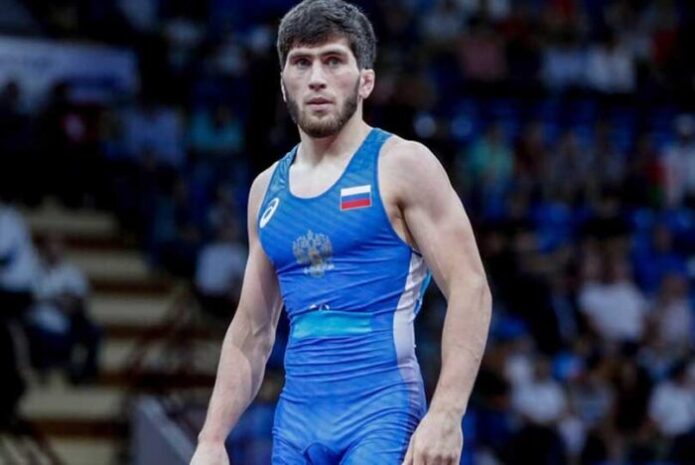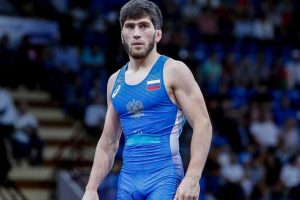 However, Sanayev was penalized for continuously pulling on Uguev's singlet, thus resulting in a score of 4–3 in favor of Uguev, ultimately giving Uguev his first senior world title at 57 kg, despite injuring his knee in the semi-final.
Zaur Rizvanovich Uguev in European Games
Having won Bronze at the European Games, and beating Tyutrin by technical fall at the summer-camp face-offs, the reigning World Champion, Uguev, was once again eligible to take part in the World Championships in Kazakhstan. Uguev defeated Ravi Kumar in the semi-finals to enter the final vs. Turkish wrestler and 2019 European Champion, Süleyman Atlı. Who he beat by 13-3, and won the match on technical superiority.
Thus, Zaur Uguev is one the most legendary freestyle wrestlers in the lightweight category of 57 kgs.
Zaur Rizvanovich at the Tokyo Olympics 2020
Zaur won the gold medal in the 57kg freestyle category. As he defeated India's young prodigy Ravi Kumar in a closely contested match. Zuar won with the scoreline reading 7-4 in his favour.
This was the only major accolade missing from the Russian's famed trophy cabinet. The Olympics gold along with back-to-back World Championship Titles certainly make him one of the all-time greats in the 57kg category.