Japanese women had an excellent WC in 1995 when they had reached the quarter-finals. This is the farthest they had gone in the knockout stages of WC.  
Journey to the Final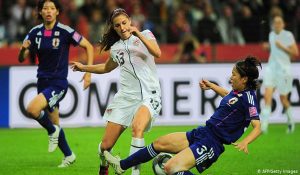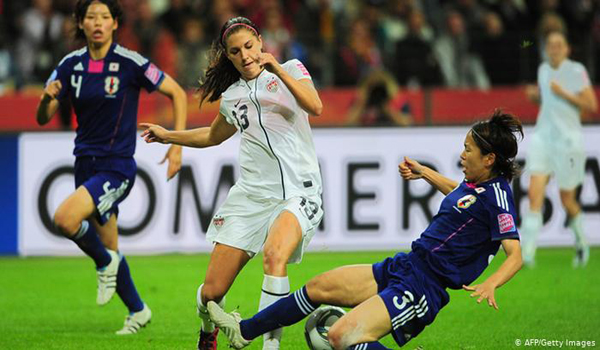 In the 2011 WC, they finished the group stage at 2nd place and qualified for the knockouts. In the knockouts, they had some tough hurdles to reach the Finals. Quarter against Germany and 3-1 victory against Sweden booked their spot in the Final.  
Final against America, very few had given any chance to Japan. Especially when they were eliminated by America in the 2008 Olympic Semi-Final.
The first half of the Final was a goalless affair. No one would have thought of a Japanese comeback. But they did come back, not only once but twice. It was a late-goal drama. In the 69th minute, Alex Morgan gave the US the lead. In the 81st minute, Aya Miyama equalized. Match went to extra time.
Melodramatic last minutes of the match
The US again got the lead, thanks to Abby Wambach's 104th-minute goal. With six minutes left on the clock, US players were wasting as much time as possible, plus the insurmountable pressure of the WC Final. The game already had so much drama and no one expected Japan to create more drama by scoring another goal. But they did exactly that. Most fittingly captain Homare Sawa scored a goal in the 117th minute and for the 2nd time, Japan equalized.
Penalty shootout:
Japanese won by 3-1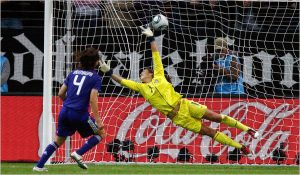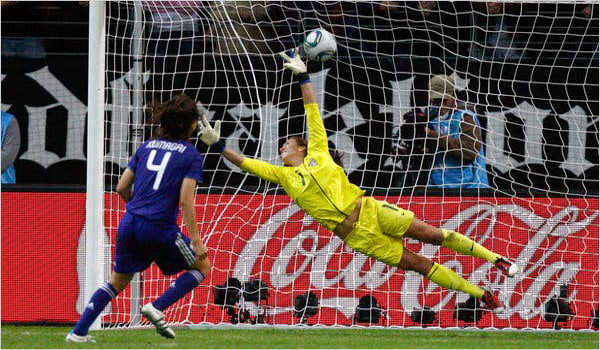 The game went to penalty, the US probably couldn't give their best at penalties due to the frustration of getting denied twice. Japanese girls played with their hearts out. Anyone would have given up after the 69th minute 1st goal from the US, but the Japanese didn't. Against all odds, they won the penalty shootout by 3-1. Ayumi Kaihori, the Japanese GK, saved two penalties out of the first 2 and that's where Japanese women won the 2011 WC.
Thanks for visiting Thesportslite.com
Have a great day:)