World No 3 Carlos Alcaraz set to play his first grand slam final against World No 7 Casper Ruud. After eliminating Frances Tiafoe from the US Open on Friday night with a 6-7 (6), 6-3, 6-1, 6-7 (5), 6-3 victory, Carlos Alcaraz advanced to his first Grand Slam final and gave himself a chance to reach the No. 1 ranking at the age of 19.
Carlos Alcaraz set to play his first grand slam final: Defeats Tiafoe in Semis
When he had a match point in the fourth set, World No. 3 Alcaraz could have put an end to the semifinal after winning nine out of ten games in a row. Tiafoe avoided that by going 8-0 up in tiebreakers throughout the competition, forcing a fifth set.
With a 55-shot point to end the first set of his semifinal, Norwegian player Casper Ruud, 23, defeated Karen Khachanov 7-6 (5), 6-2, 5-7, 6-2.
Also Read: Types of Tennis Courts: What are the different types of courts in Tennis
Carlos Alcaraz set to play his first grand slam final:
Showing no signs of exhaustion despite winning the quarterfinals in a 5-hour, 15-minute match that finished at 2:50 in the morning. Alcaraz won four out of the final five games against Tiafoe on Thursday because he played better in the closing stages.
With so much at stake, Carlos Alcaraz will compete against World No. 7 Casper Ruud for the title on Sunday. The victor will become a Grandslam champion for the first time and take the lead in the rankings in the coming time.
Also Read: Top 5 Best Coaches in Tennis of All Time
Carlos Alcaraz: Life and Career
Carlos Alcaraz Garfia is a Spanish tennis player who was born on May 5, 2003. The Association of Tennis Professionals has him pegged as high as No. 3 in the world in singles (ATP). Alcaraz is having his best Grand Slam performance at the 2022 US Open. He has won five ATP Tour singles titles, including two Masters 1000 titles.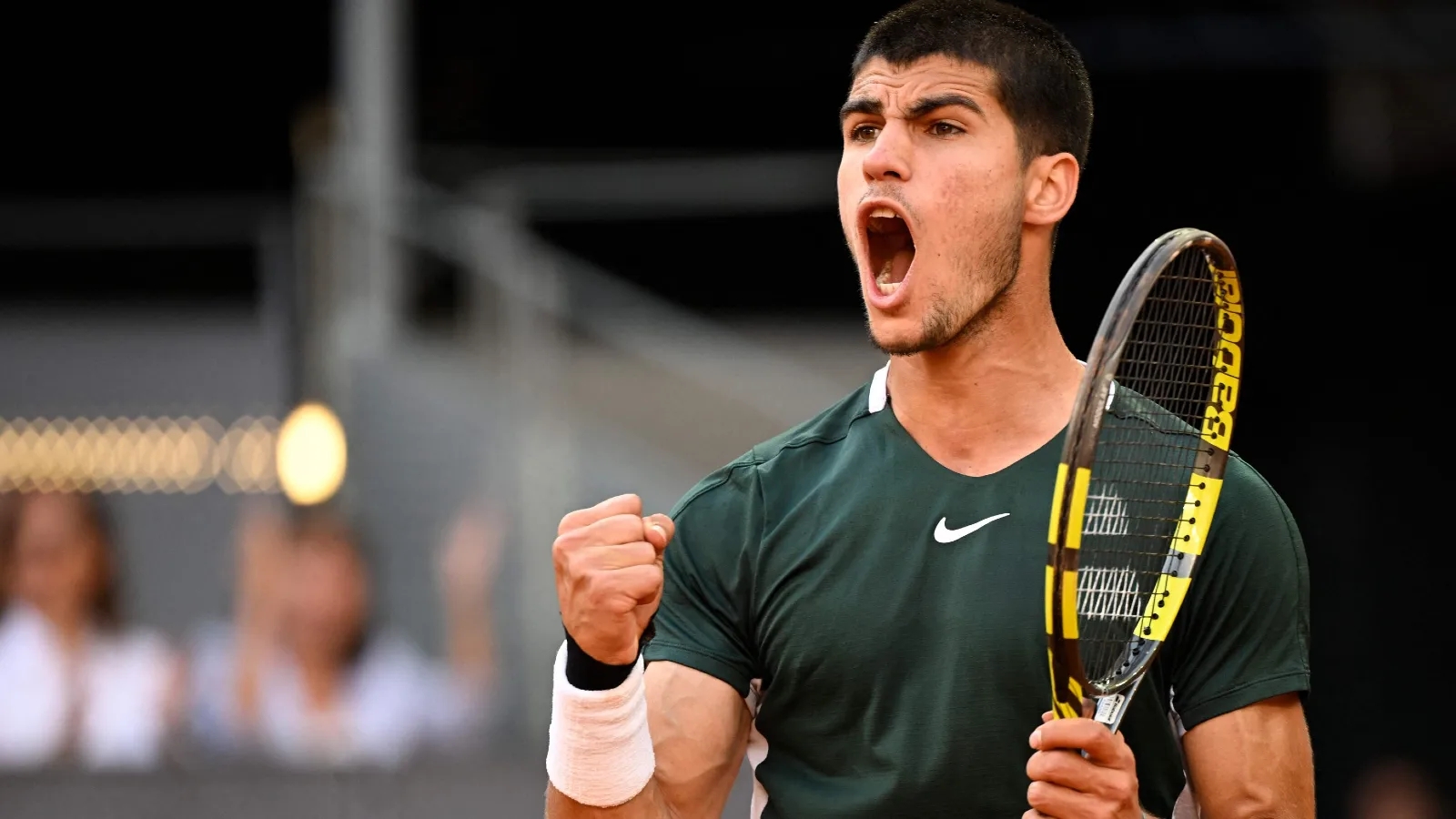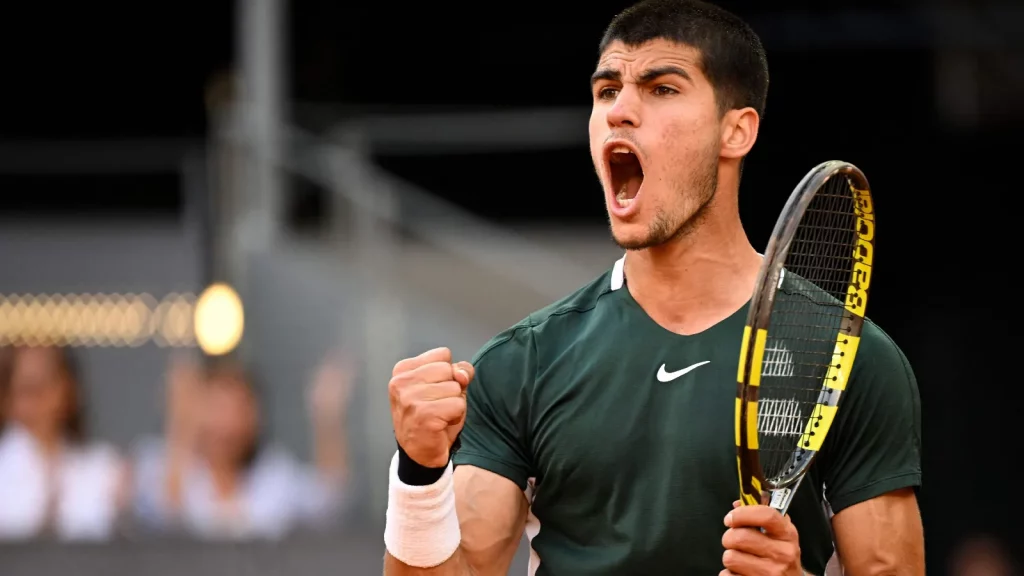 After going pro in 2018, he won four ATP Challenger Tour championships and three ITF Men's World Tennis Tour titles before breaking into the top 100 in May 2021. Carlos Alcaraz won his maiden championship at the ATP 250 event in Croatia two months after making it to his first ATP Tour final. He later broke into the top 50 after making it to the next US Open quarterfinals and winning the Milan Next Generation ATP Finals at the end of 2021.
Carlos Alcaraz earned his first ATP Tour Masters 1000 title at the Miami Open, his second ATP 500 victory at the Barcelona Open in April 2022, and his first ATP 500 trophy at the Rio Open in February 2022. Let us see if Carlos Alcarez can win his first GrandSlam, or the World No. 7 will get the better of him.
Also Read: Top 5 Youngest Tennis Players to win Wimbledon Open