The Middle Tennessee Blue Raiders shocked the college football world with their 45-31 victory over the No. 25 Miami Hurricanes. The Blue Raiders went into Hard Rock Stadium and handed No. 25 Miami a 45-31 upset loss as a 26-point underdog on Saturday.
The loss is assured to spark a quarterback debate for the Miami Hurricanes and plenty of uneasy fan feelings following a second straight defeat and 2-2 start to the Mario Cristobal era.
Miami Hurricanes Coach admits poor performance
"Obviously, poor job by me, poor job by the organization,'' UM coach Mario Cristobal said.
"They coached better than us, they played better than us. They were better. We didn't do a good enough job. There's no excuse.
"Real men look in the mirror and do something about it and don't let allow any cracks to happen from the inside. We got a lot of work to do.''
Cristobal turned 52 Saturday, not exactly a happy birthday.
Also read: 'We Got Our A** Kicked' – Steelers captain Cam Heyward after defeat against Cleveland Browns
Van Dyke's going gets worse with Miami Hurricane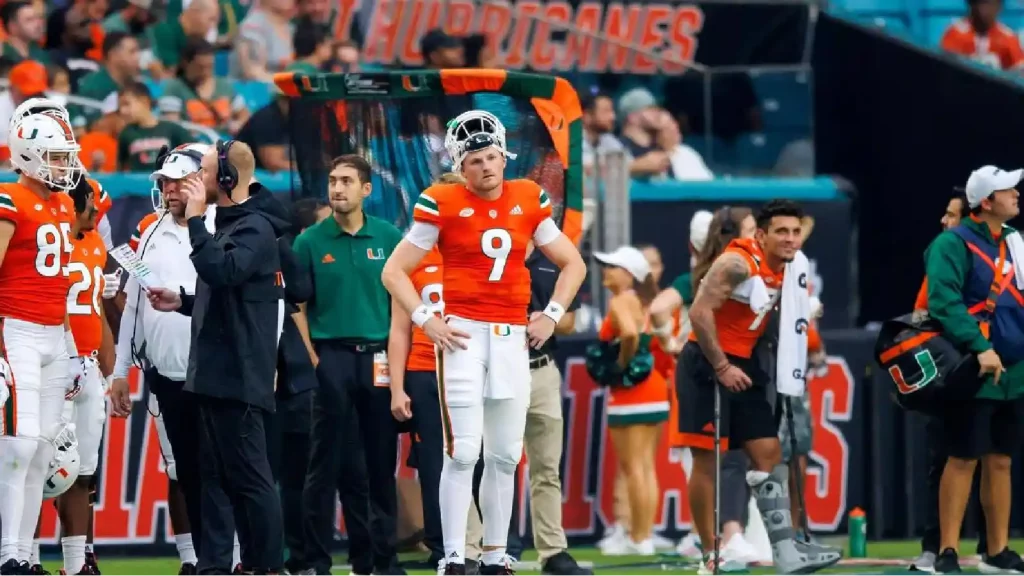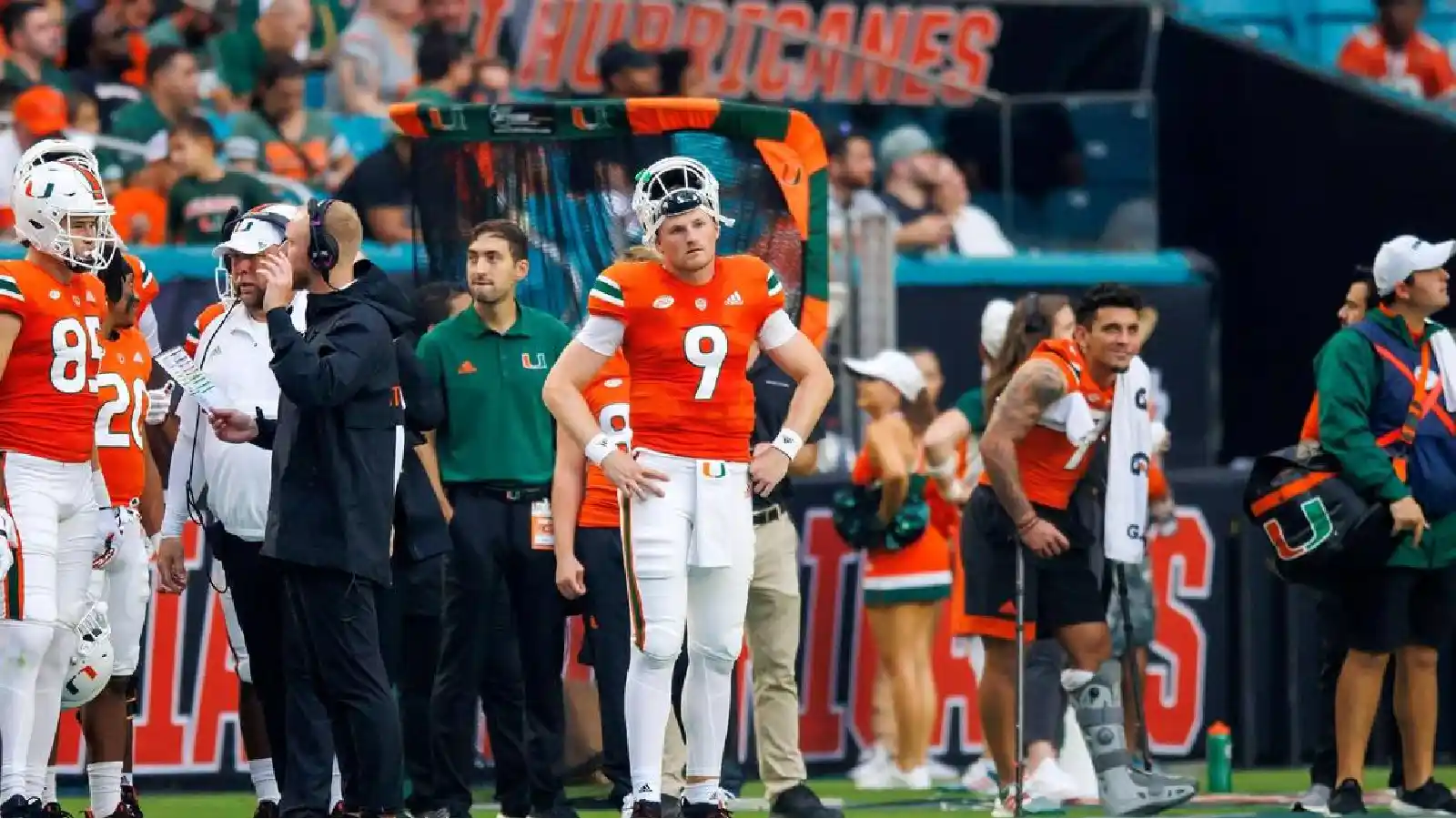 A week after not producing a touchdown in a 17-9 loss at Texas A&M, Van Dyke struggled again, this time against what appeared to be inferior competition.
Miami Hurricanes Quarterback Tyler Van Dyke had the worst game of his career, completing 16 of 32 passes for 138 yards, one touchdown and two interceptions on his first two passes — one of them returned for a touchdown before he was ultimately pulled by first-year coach Mario Cristobal at 7:55 of the third quarter with UM trailing 31-10.
Cristobal was asked what's wrong with Van Dyke.
"Scheme change,'' he said.
"It's different,'' adding that "obviously,'' with last year's record-breaking wideouts Charleston Rambo and Mike Harley departed, "over 65 percent of his receiving production is gone. And then that injury to Xavier [Restrepo] is having us develop guys that are working hard to get better.
"We've got to do a better job of setting him up for success and doing things offensively that allow us to have a more successful, more productive passing game."
Also read: INJURY! Micah Hyde of Buffalo Bills to miss rest of season because of neck injury