Michael Phelps is a swimmer who represented the United States. He is undoubtedly the most decorated Olympian to date with a total of 28 medals under his belt. This former swimmer holds the all-time records for a total of twenty-three Olympic gold medals, thirteen Olympic gold medals in individual events, and sixteen Olympic medals in individual events. On this note, let us know about Michael Phelps- Net worth, endorsements, and more.
Swimming Career
2000-2010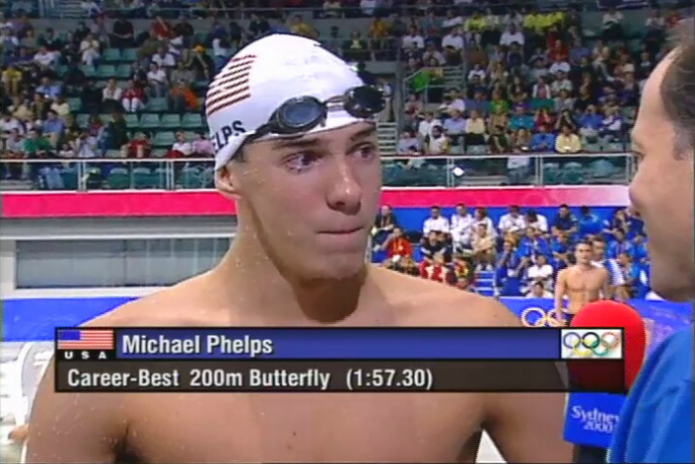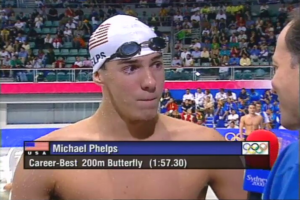 Let's have a look at Michael Phelps journey till date:
Phelps qualified for the 2000 summer Olympics at the age of fifteen. This made him the youngest male to make it in the U.S. Olympic swim team in 68 years.
Phelps also became the youngest male ever to set a world record in swimming. The year 2002 at nationals in Florida, Phelps set an American record in the 200-meter individual medley.
In the 2002 Pan Pacific Swimming Championships in Japan, Phelps acquired three gold medals and two silver medals.
At the 2003 Nationals, Phelps won the gold medal in three events.
In World Aquatics Championships 2005, Phelps won a total of six medals, five golds, and one silver.
At the 2006 National Championships, Phelps won three events.
At the 2007 World Aquatics Championships, Phelps won seven gold medals and broke five world records. I
In 2009, Phelps won six medals in the World championship- 5 gold 1 silver.
At the 2010 National Championships, Phelps competed in five individual events and acquired a gold medal in all.
2011-2012 (his first retirement)
Michael Phelps won four gold medals, two silver and one bronze medal adding up to a total of eight medals in the 2011 World Championship. In the 2012 Summer Olympics, Phelps won a total of six medals. He acquired four gold medals and two silver medals.
After the 2012 Olympics, Phelps retired stating: "I'm done, I'm finished, I'm retired, I'm done. No more," and that "I just want to be done with swimming."
2014-2016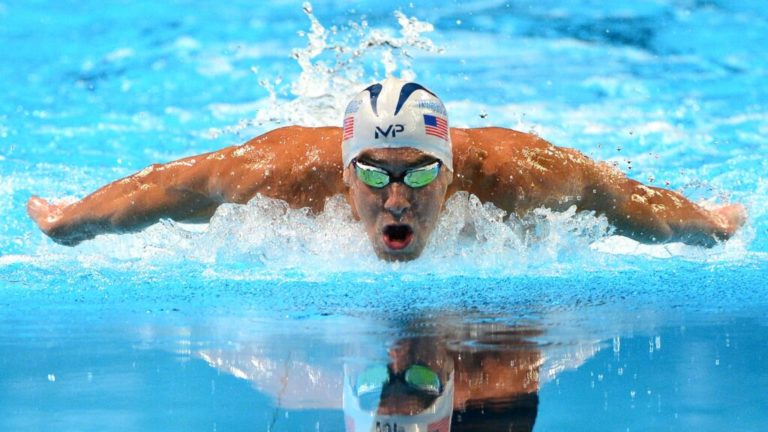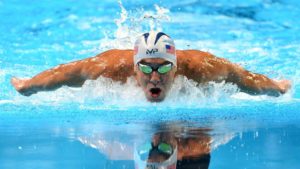 After announcing his comeback in 2014, Phelps won the 100-meter butterfly event at the Arena Grand Prix in Charlotte, North Carolina. In the 2015 US Nationals, he won gold medals in the 100-meter butterfly, 200-meter butterfly, and 200-meter individual medley. December 2015, at the Winter Nationals in Federal Way, Phelps won titles in the same three events. At the 2016 Olympics that took place in Rio de Janeiro, this star won five gold medals and one silver medal.
With this, he announced his retirement and his swimming career came to an end.
Also Read- Zlatan Ibrahimović Net Worth, Salary And Endorsements
Annual Salary
Michael Phelps was one of the highest-paid athletes of all time. Currently, he is believed to have an annual income of $9,300,000. The majority of his earnings is the amount he receives from various deals and the revenue generated from the books he has authored.
Sponsorships and Endorsements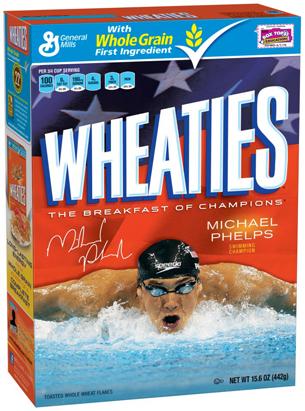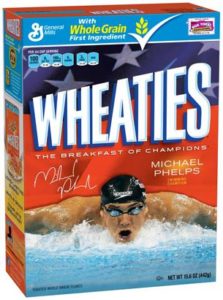 According to various sources, more than 60% of Phelps' wealth is from sponsorships and endorsements. He earns more than $75 million for endorsement of popular brands. Unsurprisingly, brands are ready to pay this huge sum as they get worldwide attention and increase their face and market value! He made many endorsements deals with various national and international brands. Some of the biggest brands that are or were endorsed by him are Subway, Wheaties, Louis Vitton, Speedo, Omega, Master Spas, Sol Republica, Sphere.
Under Armour is one of Phelp's huge sponsors. It is rumored that Phelps earned US$5 million from this endorsement deal. Phelps also made an appearance in luxury brand Louis Vuitton's core campaign in 2012.
Books, Magazine and Movies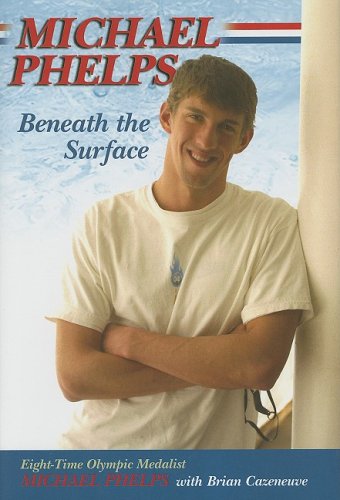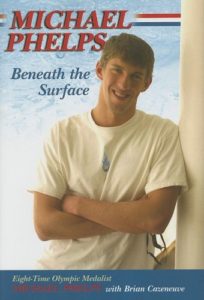 Currently, there are two books written on and by Michael Phelps. Firstly, Beneath the Surface was released in 2014. This is an autobiography that was authored by Brian Cazeneuve and co-written by Phelps himself. Next, Train with a T. Rex and win eight gold medals is another autobiographical. It was authored by Michael Phelps along with Alan Abrahamson.
Michael was a swimming sensation. As a result of his worldwide fame and charm, he was featured in magazines quite a lot! Man's Health Magazine, Swimming World, parents, Sports Illustrated, Splash, etc., are a few magazines that featured him.
Surprisingly, Michael has a documentary of his own. The "Michael Phelps: Medals, Memories, and More" documentary was released to mark 100 days until the Tokyo Olympics.
Michael Phelps Net worth
Michael Phelps has an enormous net worth of $80 million. As mentioned, Phelps earns $9,300,000 on an annual basis.
Currently, this Olympic swimmer is residing in his lavish Arizona home. Phelps has bought this house for $2.5 million. It has a massive space of 6,000 square feet. The house has five bedrooms with a marble center island kitchen and a garden full of fruit trees.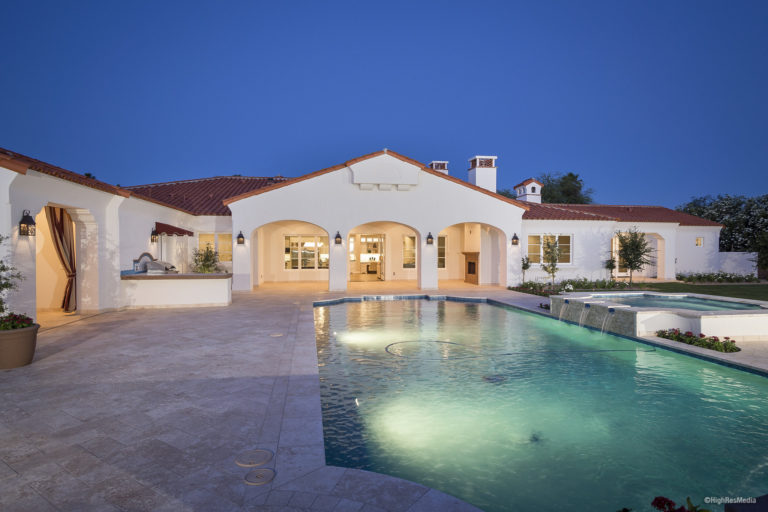 | | |
| --- | --- |
| Currency | Net Worth |
| Euro | 67,434,800€ |
| Pound Sterling | 57,537,200£ |
| Australian Dollar | 108,855,360A$ |
| Canadian Dollar | 99,793,600C$ |
| Indian Rupee | 5,948,432,000₹ |
| BitCoin | 2,047฿ |
Michael Phelps- Net Worth in Different Currencies
Michael Phelps- Summary
Name
Michael Fred Phelps
Age
36 years (30 June 1985)
Teams
United States of America- National Team
Annual Income
$9,300,000
Nicknames
The Baltimore Bullet, Flying Fish
Endorsements
Omega Watches
Aqua Sphere
Master Spas
Krave
Speedo
Under Armour
Merchandise
XCEED Swimming Goggles, Swim Caps
Charity
The Michael Phelps Foundation
Cars
BMW 760 Li
Ferrari
Range Rover
BMW
Cadillac Escalade
Net Worth
$80 million