Popular with his Ring name The Rock ,Johnson is regarded as one of the greatest professional wrestler. He is considered among the most influential and richest athletes in the world. So here we take a look on Dwayne Johnson Net Worth and other details :
WWE Career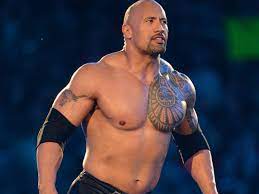 It was not an instance but Dwayne decided to pursue professional wrestling after playing football. With debut on November 4, 1996 , soon Rock won his first title (Intercontinental Championship) on On February 13, 1997. At the Survivor Series, Rock defeated Vince McMahon's associate to win his first WWF Championship. Moreover at the 2000, he eliminated the Big Show to win the Royal Rumble . Throughout his professional wrestling career. Johnson stands 6-foot-5 and weighs 260 pounds had controversies with some famous industries name like Vince McMahon , Triple H, John Cena and many more big stars and proved his legacy by defeating many of them.
Acting Career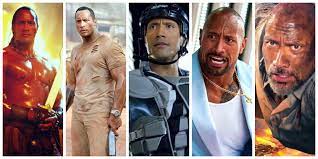 Rock's big fame bought fortunes for him at his acting career. Not only starring in big names but also he is one of the highest paid superstar around the globe. Just like many superstar he appeared for the first time on television with the show "That Wrestling Show". Furthermore ,he initially entered the theatre with the film " The Mummy Returns". Thus, it was just a beginning for his successful acting career. The bigger turn around came with the famous movie series "Fast and Furious" for him. He has also starred in famous movies namely Jumanji : The next level and San Andreas.
Also read : Top five Richest Tennis Players in the World
Annual Salary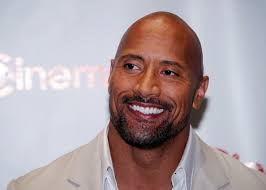 According to the forbes list Just one actor and nine celebrities across all globe managed to surpass Johnson's $87.5 million salary in 2020. With big movies name and franchises behind him Dwayne has been considerably moving up with his annual salary.
Sponsorships and Endorsements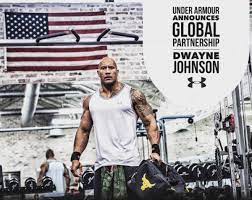 With such a successful wrestling and acting career Johnson gives perfect reason for sponsors to make him their cover face. Likewise brands involved with The Rock includes some big name like Under Armor, Crocs, Old Navy, AT&T, Crate & Barrel. Some more endorsements also includes names like Toyota ,Polo Ralph Lauren and many others.
Car Collection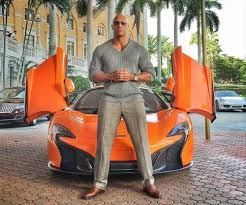 With regularly headlining among the top paid actors Johnson shares some of his money in his car collection forms. Similarly one of the most highest paid athlete and actor shares cars like Ford F-150, 1971 Chevy Chevelle, Pagani Huayra, Ferrari LaFerrari, 2017 Ford GT, Lamborghini Huracan. Not only this but also more expensive cars like Rolls Royce Wraith, Plymouth Prowler and an Escalade.
House and Properties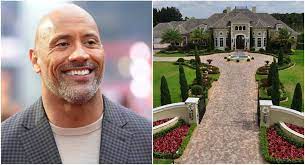 With some biggest real state dream houses Johnson has established his empire over many mansions at different places. The most recent of them include a masterpiece worth $27.8 million mansion at Los Angeles. More of his famous architectures at located namely at Beverly Park ( also in LA) , In California and more.
Dwayne Johnson Net Worth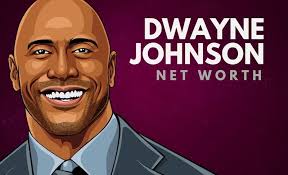 With more than 277 million and counting followers on Instagram , The Rock has taken his net worth to around a mouth watering figure of $400 million.
Dwayne Johnson – Player Profile
| | |
| --- | --- |
| Name | Dwayne Johnson |
| Age | 49 |
| Annual Income | $87.5 million |
| Endorsements | Under Armor, Crocs, Old Navy, AT&T, Crate & Barrel etc. |
| Cars | Ferrari LaFerrari, 2017 Ford GT, Lamborghini Huracan, Rolls Royce Wraith, Plymouth Prowler etc. |
| Social Media Income | $$1,523,000 for every Instagram post |
| Residence | 2 in Los Angles, 1 in California and more |
| Net Worth | $400 million |
For more such interesting Cricket facts and updates, please visit thesportslite.com frequently.