Jae Crowder, Phoenix Suns' Veteran forward's time with the is set to come to an end as he looks to not report to Suns training camp amidst trade talks.
Jae Crowder, 32, is headed into the final season of his contract paying him $10.1 million but was facing a diminished role as the Suns are expected to increase playing time for the forward Cameron Johnson. That is one of several factors that might have led to Crowder's request.
Also read: Cleveland Cavaliers extend Dean Wade to 3-year, $18.5 million contract- Reports
Jae Crowder strives for another challenge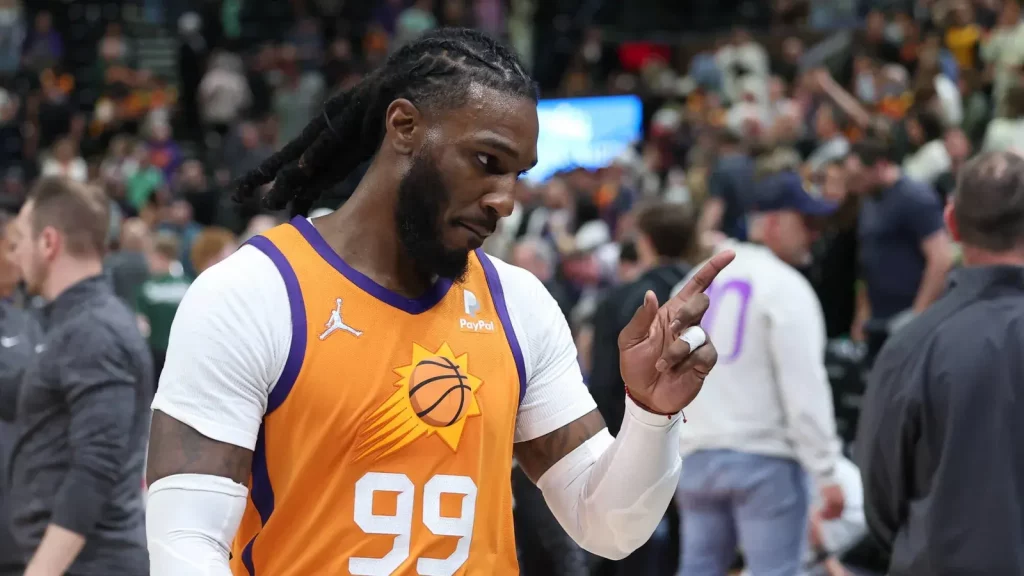 According to reports, Jae Crowder and the Pheonix Suns mutually agreed to seek a trade, and he will not participate in training camp for the time being.
This comes after ESPN's Brian Windhorst reported on Monday that the Suns were "very active" in searching for Crowder trade suitors.
Crowder took to social media on Sunday to let fans know it was time for him to take on "another challenge":
"ONE MUST SEEK WORK WHERE HE IS WANTED.. WHERE HE IS NEEDED.! I AM THANKFUL FOR WHAT THESE PAST 2 YRS HAVE TAUGHT ME.! NOW I MUST TAKE ON ANOTHER CHALLENGE WITH CONTINUED HARDWORK & DEDICATION.! FOR THOSE OF YOU WHO CLOSED THE DOOR ON ME…. THANK YOU! 99 BACK SOON.! 🥷🏾🤫🤐"
Here's the Tweet:
Jae Crowder is set to make $10.2 million this season in the final year of a three-year, $29.2 million deal. He averaged 9.4 points, 5.3 rebounds and 1.4 steals in 67 games for a Suns team that finished with the best record in the league at 64-18 last season. He can still be an important contributor for a title contender, however, it appears that he already has a destination in mind.
Also read: Paul Pierce dismisses LA Lakers' championship hope, cites prolonged Lebron James's injury as reason