Three years ago, Bruno Fernandes was unknown. But today, he is one of the best attacking midfielders in the European football circuit. The Portuguese international has been the best signing Manchester United has made since Sir Alex Ferguson retired. Every football fan obviously knows about the amazing skillset Fernandes possesses. His outstanding ball control and ability to score goals is really something to watch. Here is the list of 10 unknown facts about Bruno Fernandes, as confirmed by SportsLite:
1. Sports in Blood
Born in Maia, Metropolitan Area of Porto, Fernandes supported Porto due to his mother's being a supporter of the club. From his very childhood, he used to play football on the streets of Porto with his older brother Ricardo. who himself was also a professional football player. Not only was his mother, Bruno's father was also a football fanatic.
2. An European Record – Contribution in 50 goals with Sporting Lisbon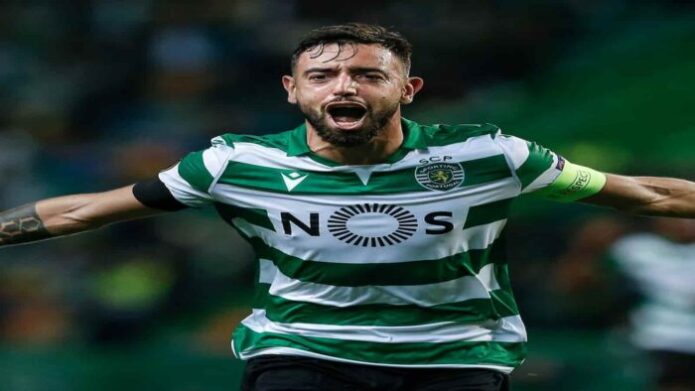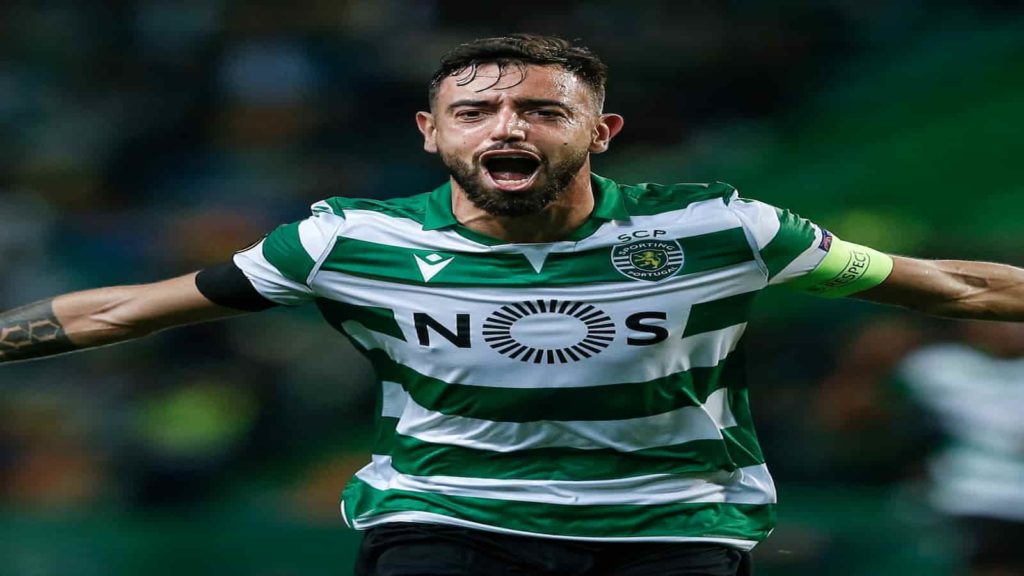 Fans of the English Premier League have already witnessed his brilliance in terms of goals as well as assists. But only a few will be aware of just how good he was in the 2018-19 season. He scored 32 goals and provided 18 vital assists in his 53 appearances. It was the highest scoring season by a midfielder in European football history.
3.Played as a defender- age 15
At the beginning of his career, Bruno Fernandes played as a defender. It was then that he was loaned to Pasteleira from Boavista.
4.Once Ripped up his contract with Sporting Lisbon
When Sporting Lisbon failed to qualify for the UEFA Champions League in 2018, a gang of 50 ultras broke into the team's training ground and attacked the squad members. After this incident, Bruno and several other players ripped up their contracts.
Read More: Bruno Fernandes Net Worth, Salary Endorsements – Earnings, Income, Car, Assets, Property, Brands Endorsements
5.Tribute to his Father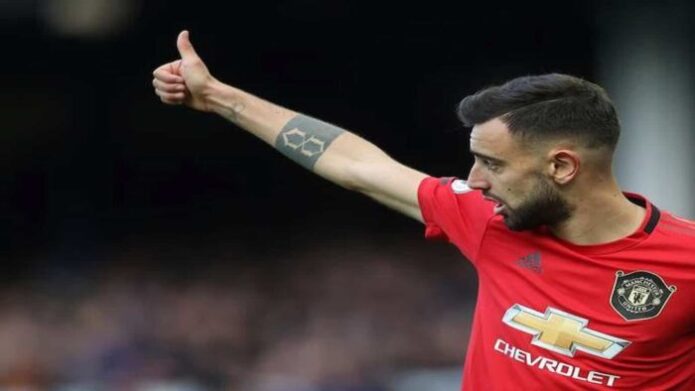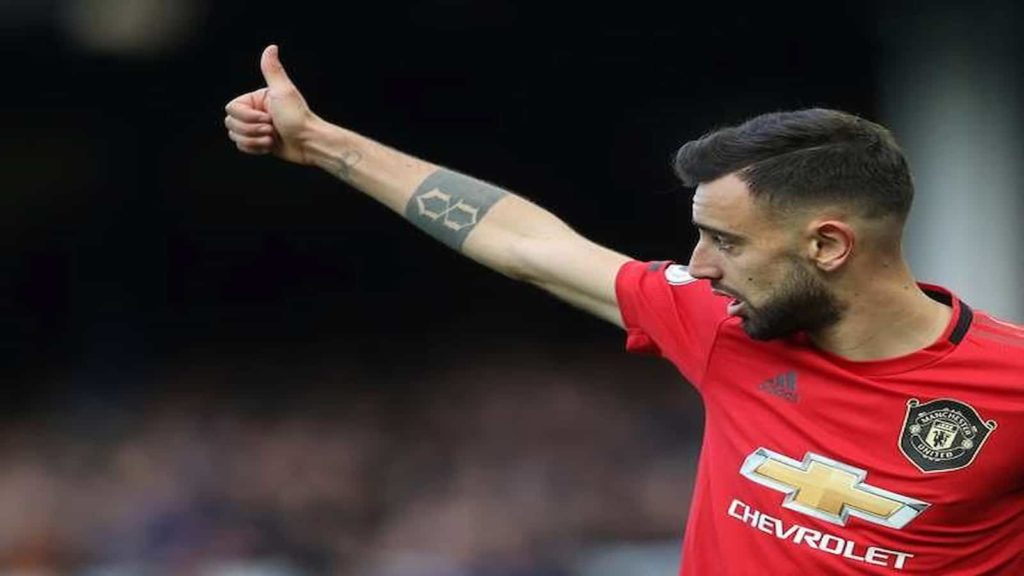 Fernandes likes to wear jersey number 8 in honour of his father, who wore the same jersey number. He also has the number 8 tattooed on his right arm.
6.Anger Issues
The 25-year-old has temper issues: CCTV footage of him shouting at the referee's After being sent off against Boavista in September, It was also being broadcast on Portuguese national TV.
7.Spectacular Achievement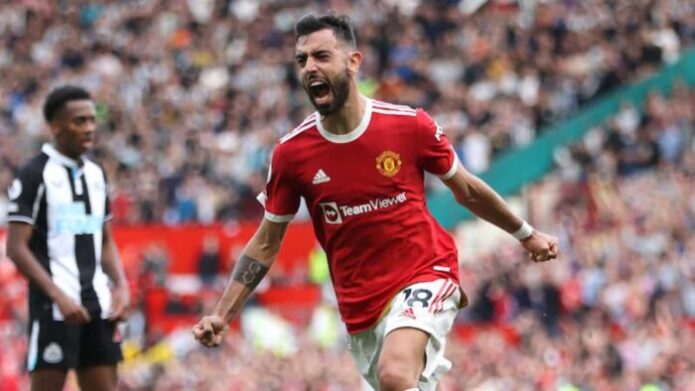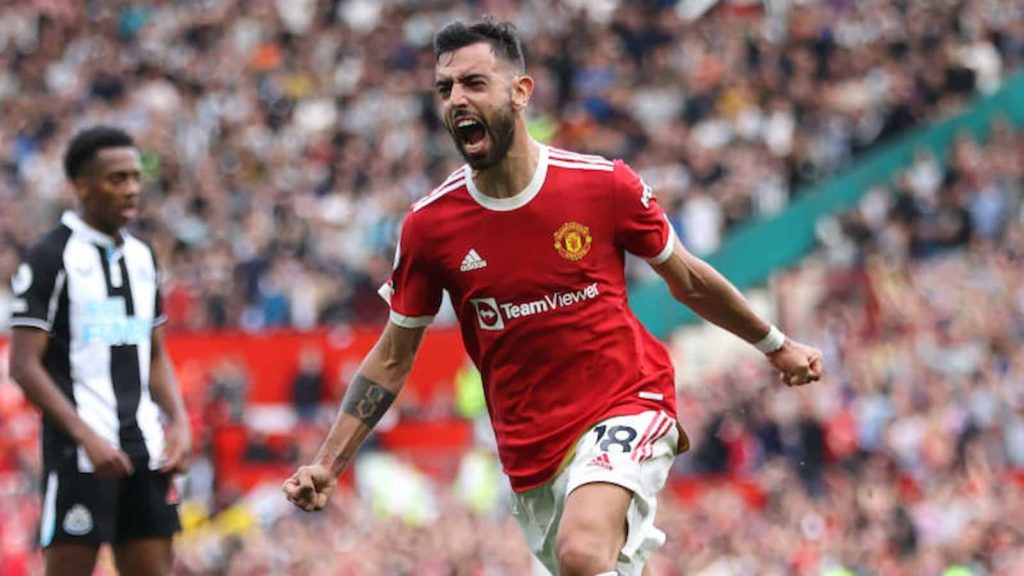 Since, Cristiano Ronaldo , Bruno Fernandes is the first player to win back to back Player of the Month award in the Premier League. Currently he is playing for Manchester United.
Read More: Top 5 Players with most Golden Boots in Premier League History
8.His Idols
Before becoming a role model himself, he was very much inspired by three legends of football, which included Ronaldinho, Cristiano Ronaldo, and Deco.
9.Unique penalty taking technique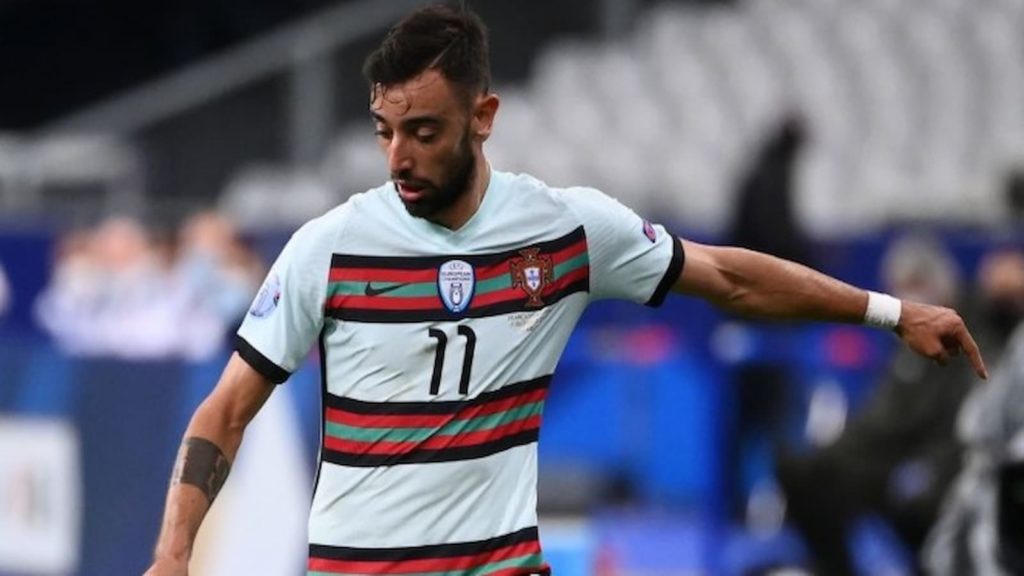 It is beyond doubt that Bruno Fernandes is a penalty specialist. He jumps before striking the ball while taking the penalty, a technique that confuses goalkeepers.
10.Love Life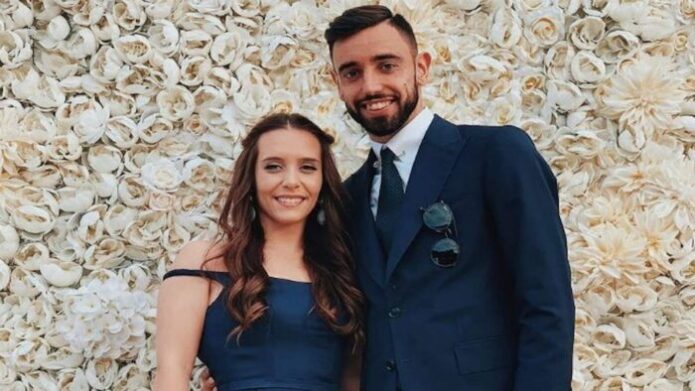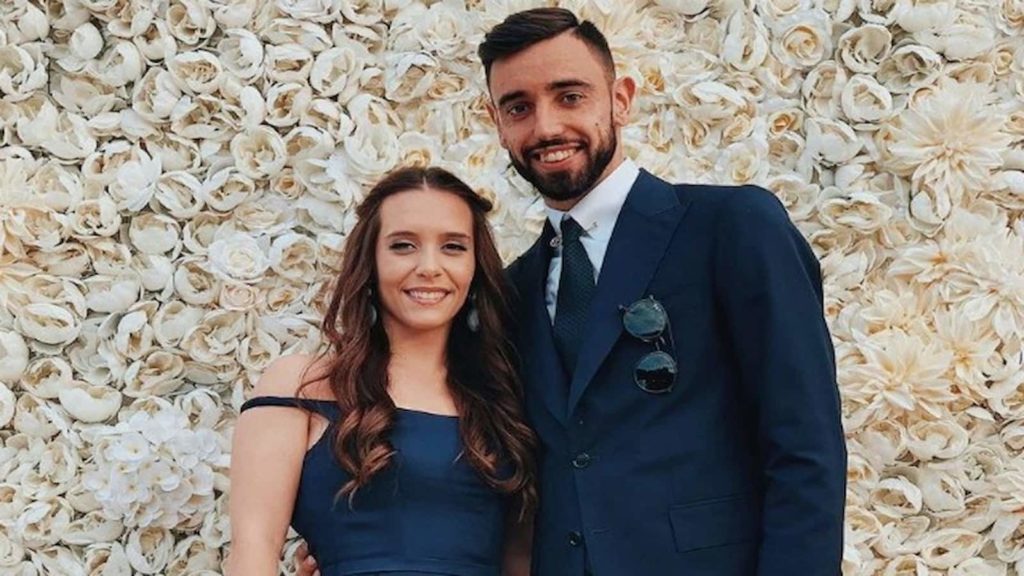 He has only ever had one girlfriend, his current wife, Ana Pinho. They met each other at high school at the age of 16. The couple have a 3-year-old daughter, Matilde. 
Also read : Bruno Fernandes's wife | Check out who is the wife of the Portuguese star