Manchester United legend Paul Scholes has expressed concern about Manchester United signing Jadon Sancho, Raphael Varane and Casemiro. The former Red Devil is definitely not happy about the transfer strategy.
Speaking on The Overlap, in partnership with Sky Bet (h/t The Sun), Scholes questioned the singing of Casemiro. He said:
"This year, Casemiro was done over two days. I wonder if it was the manager's signing. A lot of money, long contract. I think they need to put someone in charge of recruitment."
The Brazilian joined the Red Devils in a £60m move in August, with the midfielder signing a four-year deal worth around £300,000 a week.
Casemiro's move came after 10 failed weeks in pursuit of Frenkie de Jong from Barcelona, ​​and the transfer was completed within 72 hours after the team's defeat by Brentford.
Ten Hag was adamant about signing a strong playmaker, but Casemiro is more of a defensive midfielder, having spent the past decade playing alongside Luka Modric and Toni Kroos.
Also read: Denmark releases World Cup kit inspired by protest against Qatar, kit sponsors Hummel shares on Instagram
Paul Scholes also gripes about Manchester United signing Jadon Sancho, Raphael Varane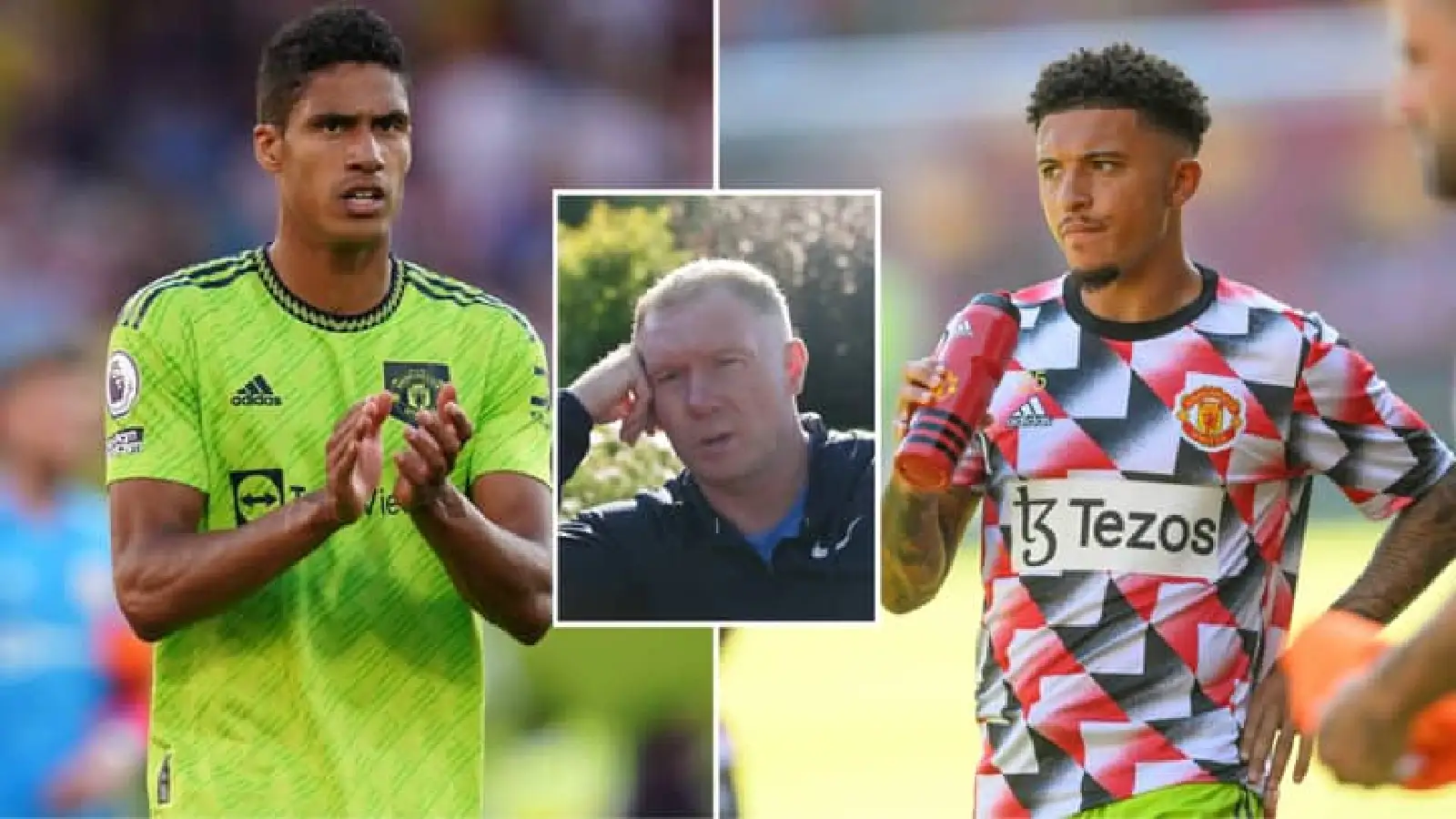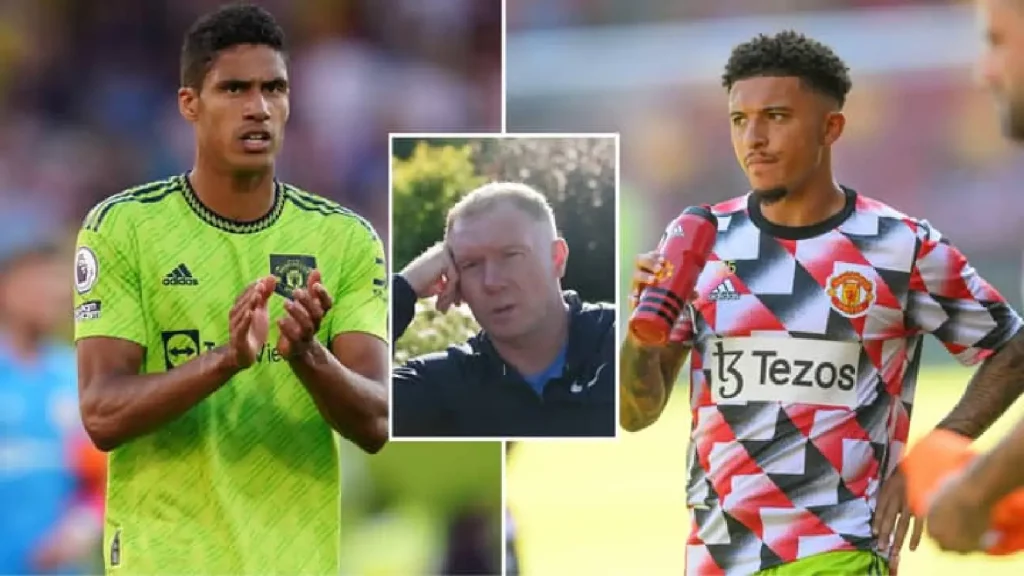 The England international was signed from Borussia Dortmund and the 2018 World Cup winner arrived from Real Madrid in the summer of 2021.
Talking about the English winger and the French international, he said that he feels the Old Trafford side overpaid for the Dortmund winger and has doubts about the French centre-back's qualities.
"Sancho was a young player who Manchester United spent a lot of money on, who was unproven in the league.
"And why would a club like Real Madrid let Varane go? If you looked at him last season, he didn't look right. I didn't think it was a great transfer window."
Sancho and Varane had underwhelming debut seasons at United. The English winger failed to make a big enough impact when he played. Fans expected the 22-year-old to bring creativity to the team. However, the forward failed to deliver.
On the other hand, the former Madrid centre-back had fitness issues in the previous campaign. The 29-year-old did not look comfortable either when he featured for the side.
United had given Ten Hag a budget of around £130m at the start of the summer, but their final expenditures were around £225m, with the board freeing up more money after the team's defeats to Brighton and Brentford.
Although Ten Hag was happy with the window when it closed, United scrambled for signings in the final weeks of August and ended up paying for the odds of Casemiro and Anthony.
Also read: Gareth Southgate and his woes ahead of the Qatar World Cup 2022