Thierry Henry, a French international player, and Gunner's legend were born today in 1977.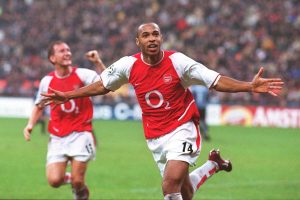 Of course, he was a prolific striker, but as for one on one ability, he was second to none. His physical play and fitness played a huge role in his terrific numbers.
When did Thierry Henry debut in professional football?
Monaco was where he started professional football and got his first taste of football in the top flight league when he first played for Juventus in 1998-99. The numbers for Juventus weren't great for Thierry, but Arsène Wenger had seen his talent and despite having low numbers at Juventus, he bought Thierry for  £11 million.
What are Thierry Henry's achievements under Wenger?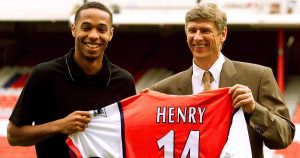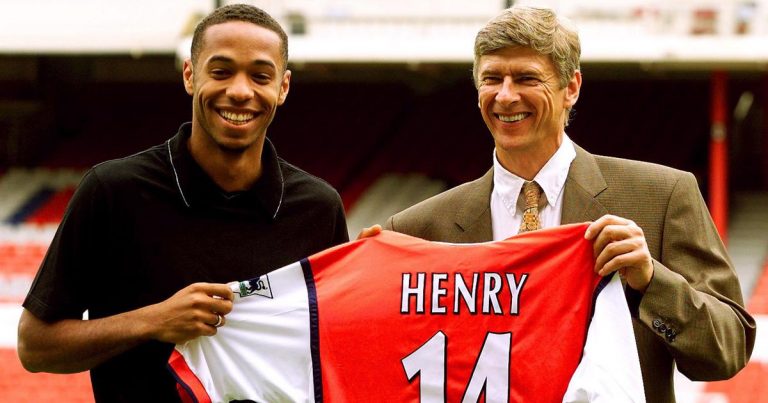 That was perhaps the career-defining transfer for him. He absolutely blossomed under Wenger. This intelligent manager made full use of his talent and Arsenal won 2 Premierships and 3 FA Cup titles. Out of two Premier League Titles, one was the famous 'invincible' feat when they won the title without a single defeat. Thierry Henry scored a total of 226 goals in 370 games for Arsenal. 
Also Read: Leicester City Agree On A Deal With Jannik Vestergaard Of Southampton
Thierry Henry was part of Sextuple for Catalan's side in 2009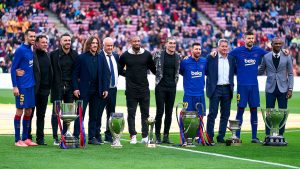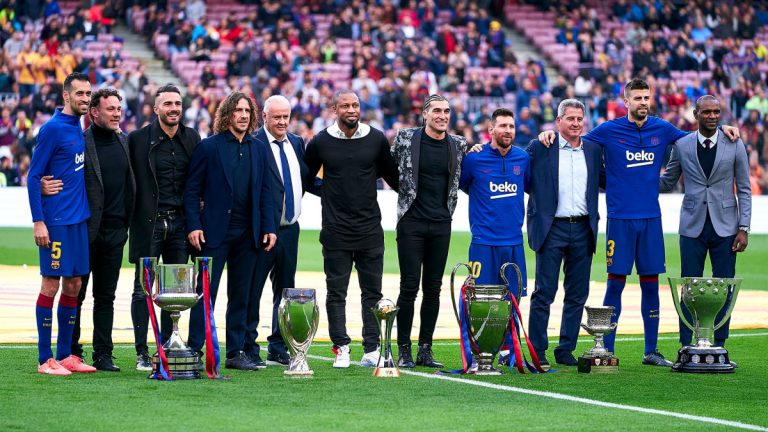 The move to Barcelona in 2007 was unexpected. However, his performance at Barca wasn't at all unexpected. 49 goals in 121 games for Barcelona might only tell you half the story. He was an integral part of the Catalan side's Sextuple in 2009.
He did return to Arsenal but for just a 2-month loan from New York Red Bulls. After the two-month loan spell at the beloved club, he went back to New York Red Bulls and played till 2014. On 16 December 2014, he announced his retirement.
He also netted 51 goals in 123 appearances for France.
Thierry Henry's current life as a managerial career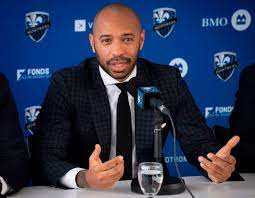 He worked as a manager of Monaco and Montreal Impact, but could not register a win percentage of more than 25.53.
In the recently concluded Euro 2020, he was in the Belgium squad as an assistant manager.
We wish the Arsenal legend and sextuple winner a very Happy Birthday!
Also Read: Jeff Thomson Birthday special [16th Aug]: the Australian Speed Gun who terrorize English batsmen
Interesting facts about Thierry Henry 
As the story goes, Arsene Wenger and Thierry Henry met on the flight to Paris and it is alleged that Henry was the first who asked Wenger about his move to Arsenal.
Thanks for visiting The SportsLite