The Lionesses i.e. The England Women's team are the new sensation right now. They just broke many records at the international level. In their recent fixture against Latvia, The Lionesses helped England demolish Latvia 20-0 in a one-sided encounter which will be vastly remembered for ages to come. Indeed you read it correctly and this is not any Sunday league football or some kind of a charity game and even this is not a scoreline from a gaming console. This is the reality and what makes it even more real is that this scoreline came at the Women's World Cup Qualifiers. This is insane because it had not only broken many records but created a kind of fear in the hearts of their competitors in terms of goal-scoring prowess.
The Biggest Ever Competitive Win For The Lionesses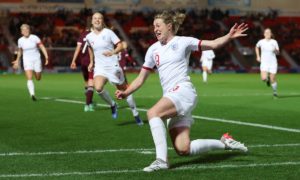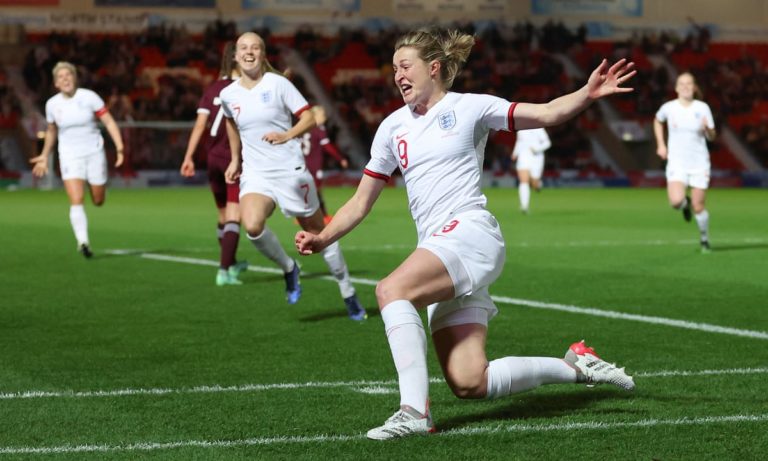 This is by far the greatest win for The England Women's team in their history and a feat that seems to be quite difficult to repeat. By this record win, the elite forward Ellen White became their all-time leading goalscorer.
The Manchester City starlet equaled the previously held record by Kelly Smith in the sixth minute itself and she could not keep herself from scoring as only three minutes later she was on the scoresheet again and ended the game with a hat-trick.
The 32-year old broke this record at her 101st international cap for England. She started her goalscoring feat back in 2010 against Austria in a 3-0 victory.
Also Read: Similarities and Differences between IPL and ISL
Does this mean they have well and duly qualified for the 2023 World Cup?
They are closer than ever. With this record-breaking win against Latvia, The Lionesses are an edge closer to qualifying for the 9th Edition of FIFA Women's World Cup 2023.
Sarina Wiegman's side is at top of their Group D. The previous record-breaking victory came back in the year 2005 against Hungary in a mere 13-0 victory.
Goals galore!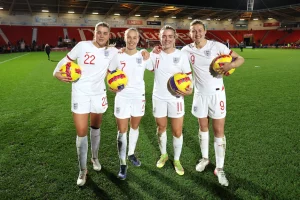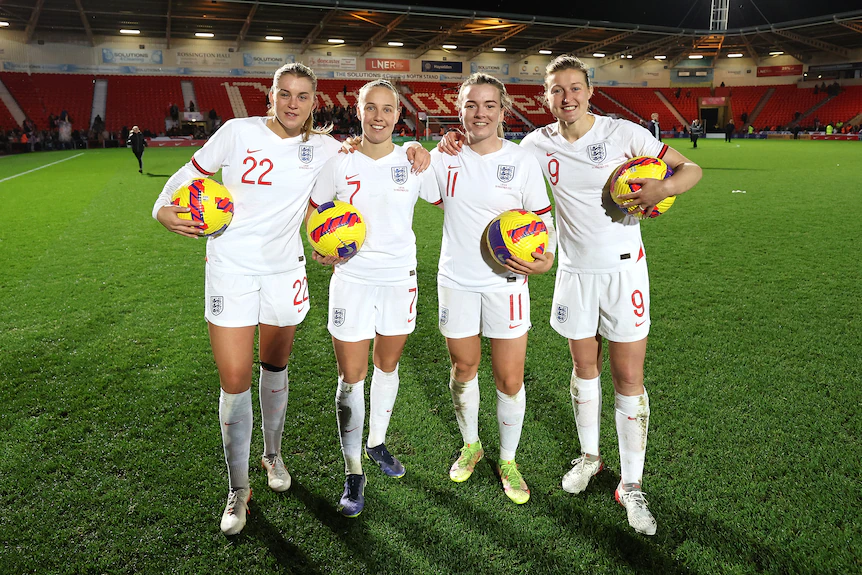 Their record goals tally came in a vibrant way as three players have scored the hat-trick and one Lauren Mary Hemp scored a staggering four goals which are understandable when one looks at the scoreline 20-0.
But is this the biggest competitive win in the history of international football?
The answer to this is No because that record is still well and duly placed in the golden history of international football. It was a record that came when Australia and American Samoa met for the 2002 World Cup qualifying match.
Which ended up becoming a once-in-a-lifetime kind of a scoreline which was 31-0.
Reactions by the World of Football!
Let us begin with the woman of the moment Ellen White. She went emotional while talking to ITV4, she said "I actually feel really emotional about it. It's been spoken about for a long time and I feel very proud. I feel really proud of the girls tonight, we've got so many girls who scored their first goal for England."White also paid tribute to Smith, saying: "To me, she's a legend, I have so much love and respect for her. She'll always be the best for me."
Sports Broadcaster Carrie Brown, came first expressing her emotions by tweeting at her official Twitter handle- "Only right to switch over for 20-0 record-breakers. 10 different goalscorers in one match. Bonkers."
The pundit and legend Ian Wright also pointed out for such a scoreline, he said it was not easy even for best teams to score that amount of goals. It was an accomplished display of teamwork and a positive mindset.
Truth Be Told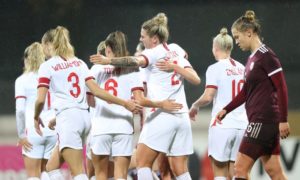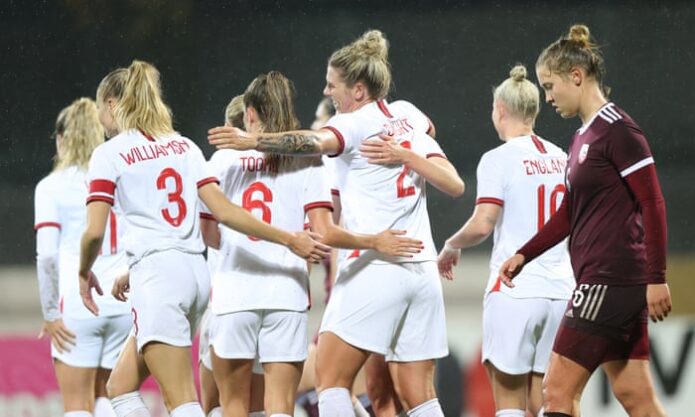 This is really an eye-catching performance by The Lionesses but at the same time, it is quite concerning for Women's International football in general because this kind of scoreline shows the kind of quality they are displaying.
These kinds of results do not help anybody, to be honest, it only becomes a meme sensation or an issue of mockery among fans but if we see it from a football's perspective it is quite disappointing.
As it displays the shortcomings that are there i.e. lack of composure and determination etc. by the players and these kinds of score lines really question the standards of football and UEFA and FIFA must look into it, in order to improve Women's football level in general.