After being bombarded with an overdose of T20 cricket in the last three months, it's time to hop onto the real and riveting format of cricket. Its 1st Test between Sri Lanka and West Indies. Both teams had a terrible record in the opening World Test Championship. These are the early days of the next cycle and both of them want to turn things around. We will see Sri Lanka vs West Indies 1st Test Day 1 review.
Sri Lanka won the toss and Sri Lankan captain Dimuth Karunaratne decided to bat first and pile up a big total and put the opponent under pressure. The pitch was also suitable for batters.
First Session
Sri Lanka remain unscathed in the first session. Sri Lanka scored 61 runs in the 27 overs bowled in the first session without the loss of any wicket. The pacers, as expected, barely had any help. Right at the end of first hour, Blackwood dropped Karunaratne on 14 off Cornwall which might prove very costly given the recent turn of events. In the second hour it was all spin and the batters found it really tough to negate when bowled in the right areas.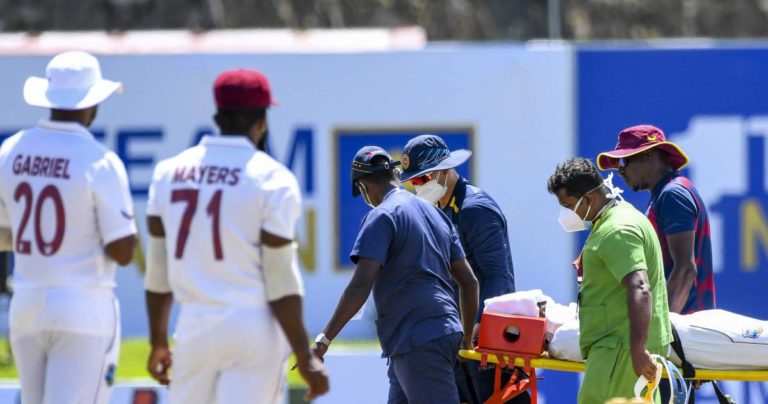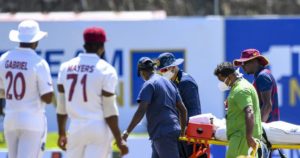 Quite unfortunately, the debutant Jeremy Solozano got hit on the head and had to be stretchered off the field. He has been taken to the hospital. Either side of that injury, West Indies wasted 2 important reviews. And both these batsmen were well set in the first session and wants to capitalize on that.
Second Session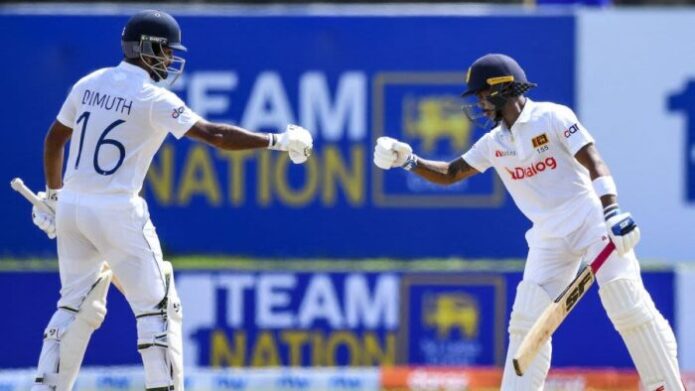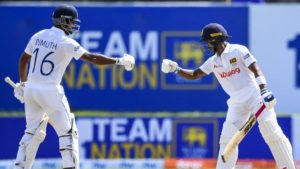 And in the second session also, one way traffic continues. Sri Lankan batsmen piled up huge runs on the board and that too at a faster rate. 101 runs were scored in this session in 30 overs bowled. This was another solid session for the Lankans. West Indies bowlers weren't accurate enough on a consistent basis and allowed some easy runs, notably Cornwall. The opening stand did look set to bat out another session but a brain fade moment from Nissanka cost him his wicket after he had gotten to a fifty. Skipper Karunaratne also got to his fifty and is in fact inching towards another three-figure score in Tests.
Final session awaits….
Also Read: India vs New Zealand 3rd T20I review
Third Session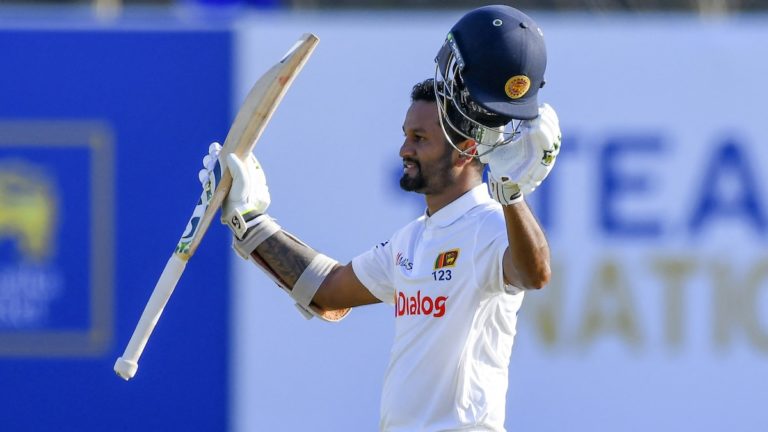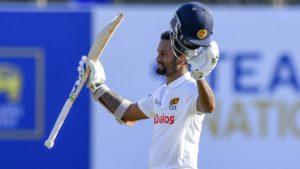 31 overs were bowled in the final session and Sri Lanka scored 104 runs in those overs with the loss of 2 wickets. Skipper Karunaratne notched up his 4th Test ton in 2021 while Dhananjaya de Silva unfurled all the fizz and frustration of not getting a game in the recently concluded T20 World Cup. Dhananjaya not only played with an air of freedom but has also allowed his skipper to play his natural game, ultimately tiring the life out of the spin trio of Cornwall, Warrican and Chase. This session also belonged to the Sri Lankan batsmen.
And Sri Lanka wants to bat big tomorrow and put West Indies under pressure.
The Sri Lanka vs West Indies 1st Test Day 1 fully belonged to Sri Lanka. They scored runs on the first day and are in for a big total. West Indies fielders missed a couple of chances to dismiss the Sri Lankan batters. There was also an update on West Indies debutant Jeremy Solozano. He got hit on the head in the first session and was taken to hospital. His scans show no structural damage.