Natalie Sciver, the English International cricketer born on 20th August 1992 in Tokyo. Since her birth, she got quickly acquainted with roaming in different countries as her mother was a British Diplomat.
Different countries, different sports
With different countries came the different sports and Nat was never far away from the sports. She played Women's league football in Poland and had a stint with basketball as well in Nederland.
Cricket in England
She played cricket at Surrey in England and since then cricket has become the preferred sport for her. 1st July 2014 was the day when she played the first game wearing the England colors which was an ODI against Pakistan. Four days later she played her first T-20I and 6 months later got the maiden Test cap against Australia.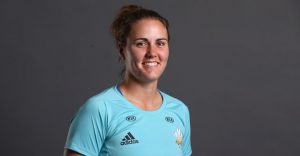 Natalie Sciver, the Architect of World Cup Victory
Nat is firstly a medium pacer who bowls tight lines and mixes the pace really nicely. But over the years, she has gotten better and better at batting as well. She has been involved in two record-breaking batting partnerships both came in the 2017Women's World Cup. Nat and Heather Knight shared a 213 run partnership which is the highest 3rd wicket stand in Women's World Cup history. She is also involved in the record 4th wicket partnership in the tournament history when she along with Tammy Beaumont had built a 170 run partnership.
Also Read: Australian squad announced for the T20 world cup
Indian fans would never forget her 51 runs in the Final of the 2017 World Cup which aided England to keep India at bay from the World Cup glory.
She had a small stint of captaining England as well. She is the first English cricketer to take a T-20I hat-trick.
Playing all over the world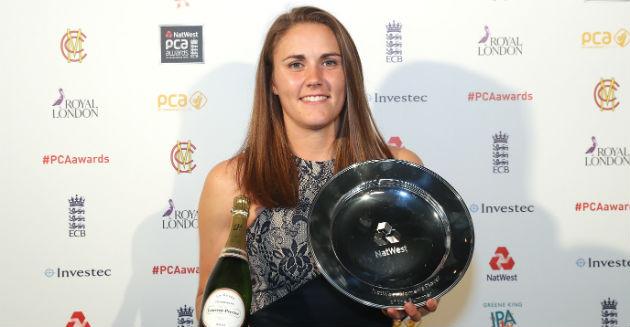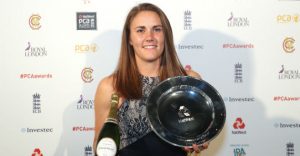 Nat Sciver, through her consistent performances over the years, has been attracting the attention of many franchises and has played for 6 different franchises.  
We wish Natalie a happy birthday and all the best for the future!
An interesting fact about Natalie Sciver
She has sports in her blood and she has also scientifically looked at sports. Yes! She has studied sports and exercise science at Loughborough University.