The post-match press conference held after the India-Pakistan match on September 4th witnessed a heartwarming moment. As Virat Kohli shared a gratifying experience endured between him and former India captain MS Dhoni. This is not the first time that a 'MahiRat Bromance' chronicle made fans go crazy. Kohli has played under Dhoni's captaincy, and also led the former Indian wicketkeeper-batter during the latter's final years in international cricket. Virat has always been expressive about his devotion to his idol Mahi Bhai, and both of them have been spotted enjoying each other's company, be it playing in the same team or against one another.
Also Read: IND VS PAK: Is King Virat Kohli Back on his Throne?
Virat: Dhoni was the only one who reached out to me in the low phase
Asia Cup 2022 Super 4, India vs Pakistan match result might not have been in India's favor but the Virat's performance is evidence of him regaining his original form. Playing after a long and rough phase, King Kohli seems to have retained his throne. This is very good news for India, ahead of the ICC T20 World Cup.
Every player goes through a rough patch during their career, ups and downs are part and parcel of success. Also, people are willing to stand by us in our good phase, however, the ones who support us on our low matter the most and should be cherished. Hence, when media personnel asked him about the same, Virat stated that he found genuine support only from former India captain MS Dhoni.
Kohli declared:
"I'll tell you one thing. When I quit Test captaincy, only one person who I played with messaged me. That is MS Dhoni. A lot of people have my number. People give suggestions on TV. People have a lot to say. But all those who had my number didn't message."
He further stated that the sense of security between him and Dhoni stood out during the last eight months,
"When you have respect for someone and that's genuine, then it looks like that because there is a sense of security on both sides. Neither does he need anything from me nor do I need anything from him. I was never insecure of him neither was he."
Also Read: Asia Cup 2022: All eyes on Virat Kohli; Ravi Shastri's take
The Never-ending Bromance of Dhoni and Virat
While both of them are exceptional cricketers and together they have won a lot of matches for India. They have also been put in competitive situations against each other. Be it playing in the IPL from different teams or the contention for Indian captaincy. One's decline vacates the path for the other's rise. Alike, Dhoni's recession from the captain's post bought an opportunity for Virat. However, we have witnessed several instances when Dhoni took the crucial decision on the field, irrespective of Virat being the captain. Virat never stood against him in any situation, he would rather trust him blindfolded. The respect and appreciation both of them reciprocate are commendable.
Nevertheless, their 'Bromance' has been quite visible off the field as well. Let's take a look at such instances when 'MahiRat' set friendship goals.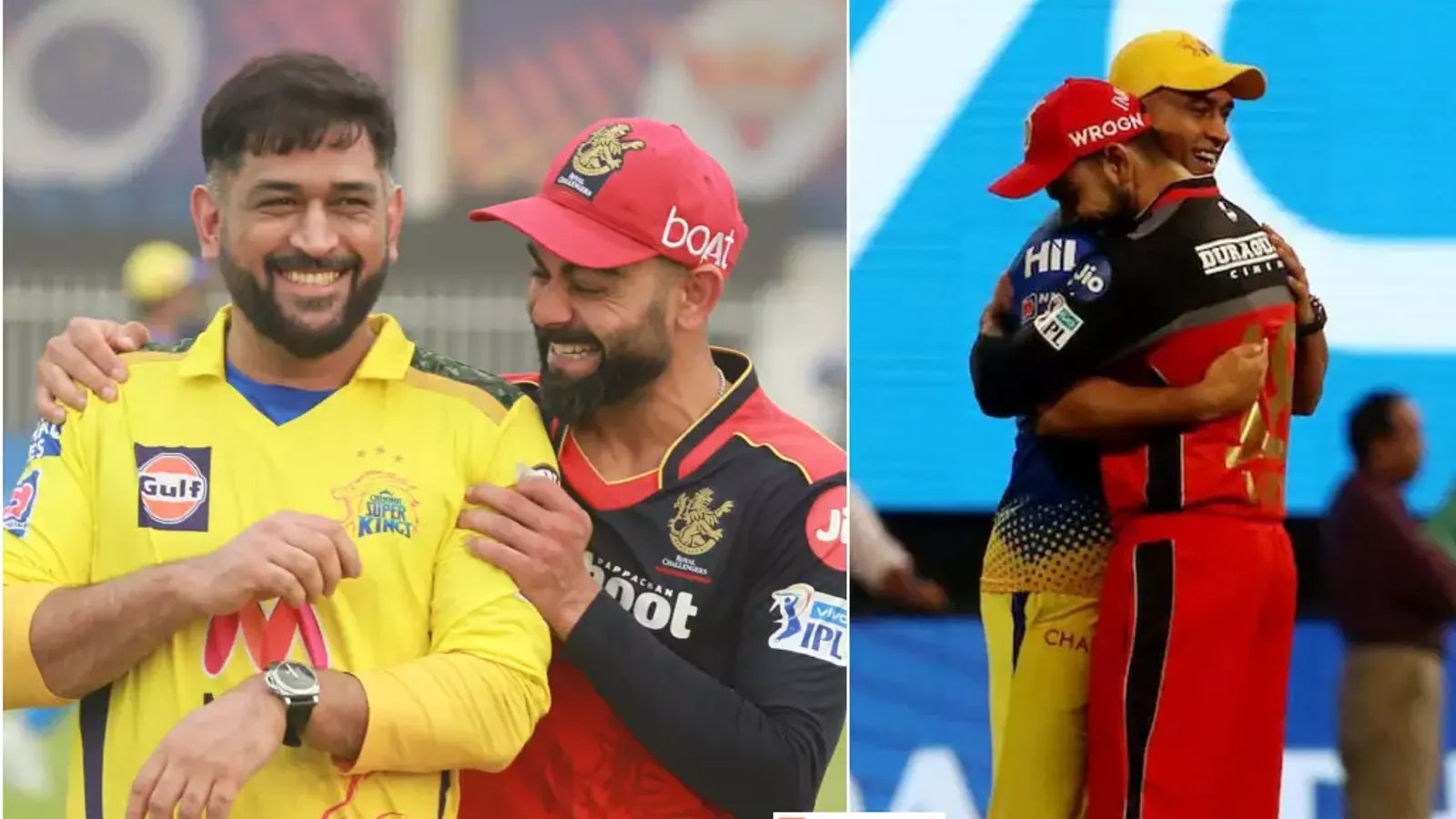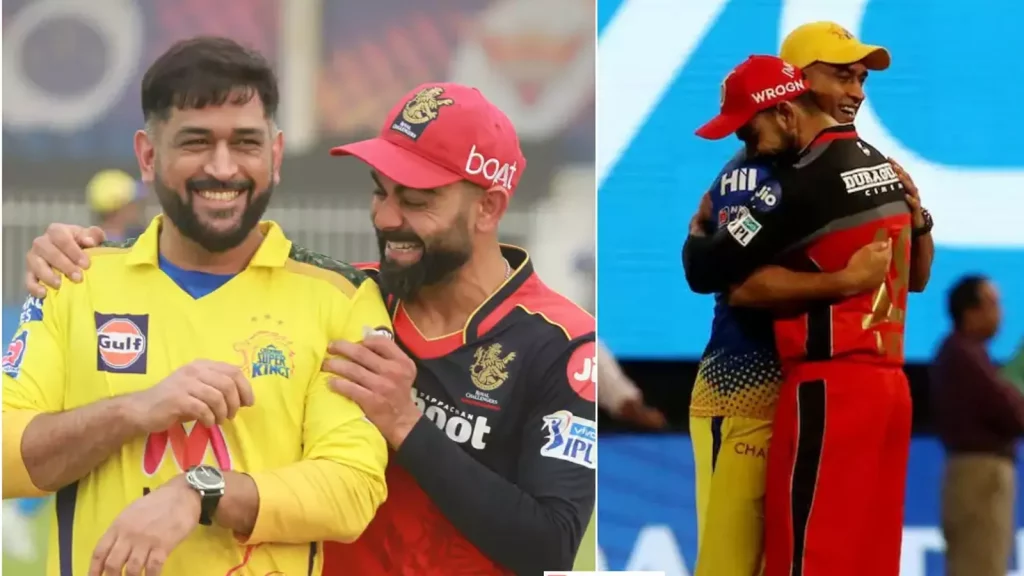 Kohli hugs Dhoni after the RCB-CSK match in IPL 2021, regardless of the match's unfavorable result. The moment was captured on television broadcast and garnered a lot of appreciation from the fans.
Other evidences of MahiRat Bromance
Dhoni has not only supported Virat on the field but beyond. In May 2019, Dhoni visited Virat's first restaurant, along with his fellow teammates. We are all aware of Dhoni's fandom, hence his appearance at Kohli's Delhi Restaurant bought it under the spotlight.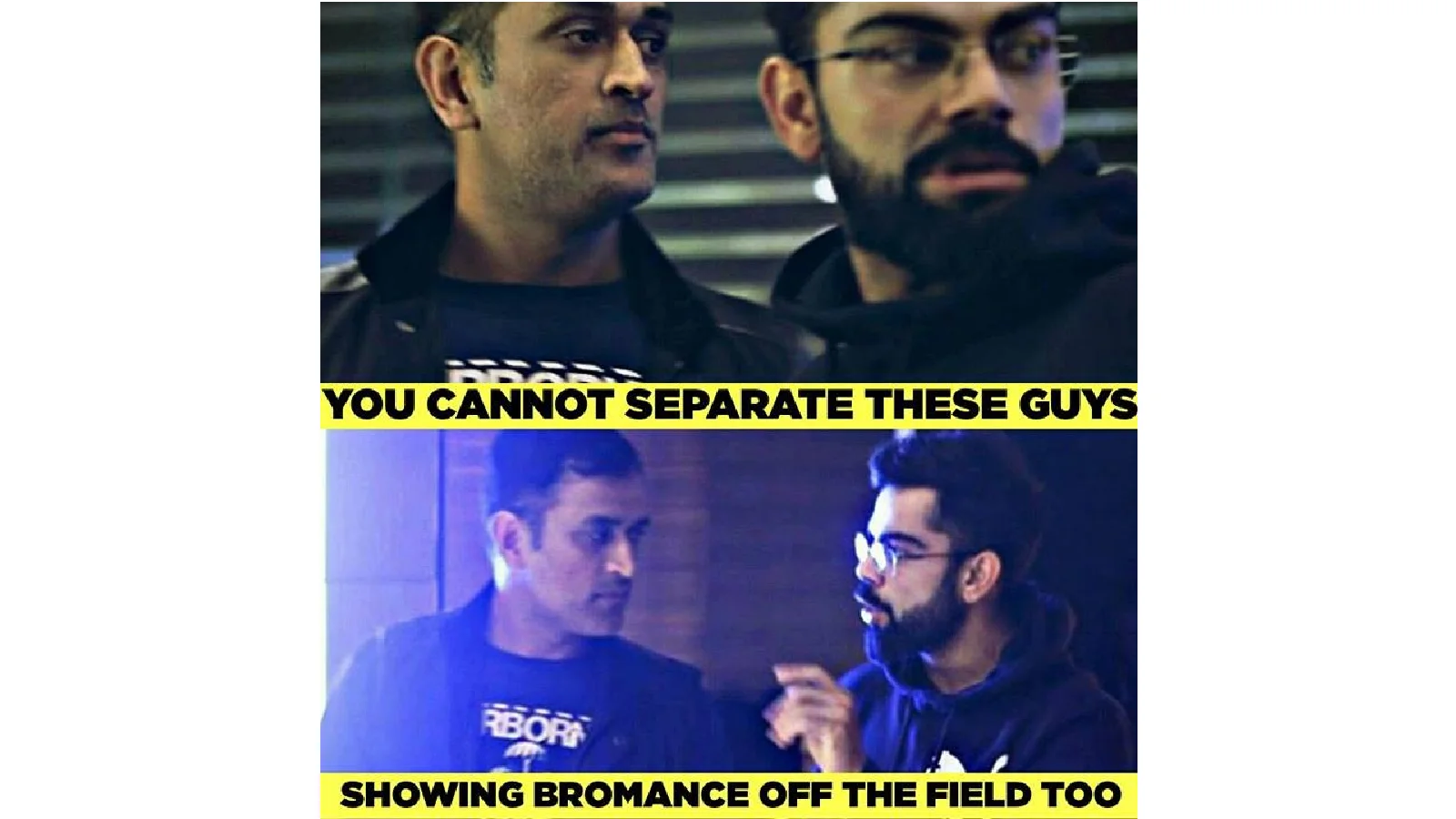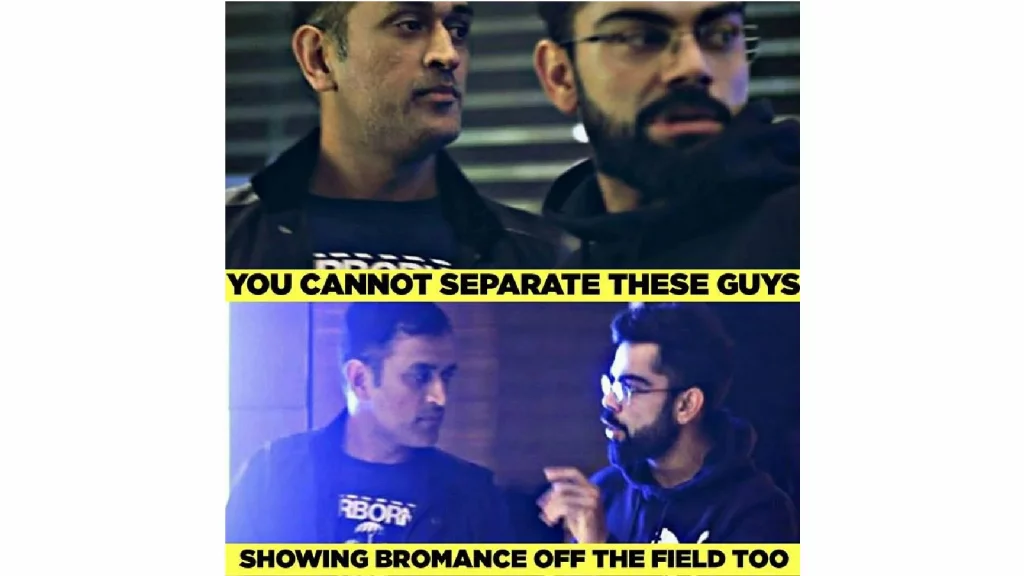 A video of Virat Kohli and MS Dhoni was captured during the first ODI against New Zealand on 22nd October 2017. Mumbai's Wankhede Stadium witnessed another sample of 'MahiRat Bromance.' Their strong bond was visible during the break between the 30th and 31st over when the India captain, on seeing the former India captain rub his eyes, went to help him.
Here, have a look at the video shared by BCCI on its official Twitter handle:
MahiRat Bromance is as ageless as the Sun. They both stood for each other even at their lows, with mutual respect and appreciation. While Dhoni is considered as cool as ice, Virat on the other hand is as aggressive as fire. Dhoni and Virat's contrast has created a thunderstorm for the opposition several times.
Also Read: Virat Kohli To Open Restaurant In Kishore Kumar's Bungalow In Mumbai
Thank you for reading. Leave us a comment if you liked it.
Do follow us on Google News | Facebook | Instagram | Twitter | YouTube | LinkedIn
Have a good day ahead.🙂