Former English captain Joe Root alerts the rivals that England are 'no-trick pony'. England has won six out of the seven test matches, many have been commenting that their comeback is the result of their new hyper-aggressive brand of cricket. However, Root warns other cricketing nations to not consider them as totally dependent on their newfound approach.
Also Read: England's Bazball Approach in Test cricket and its consequences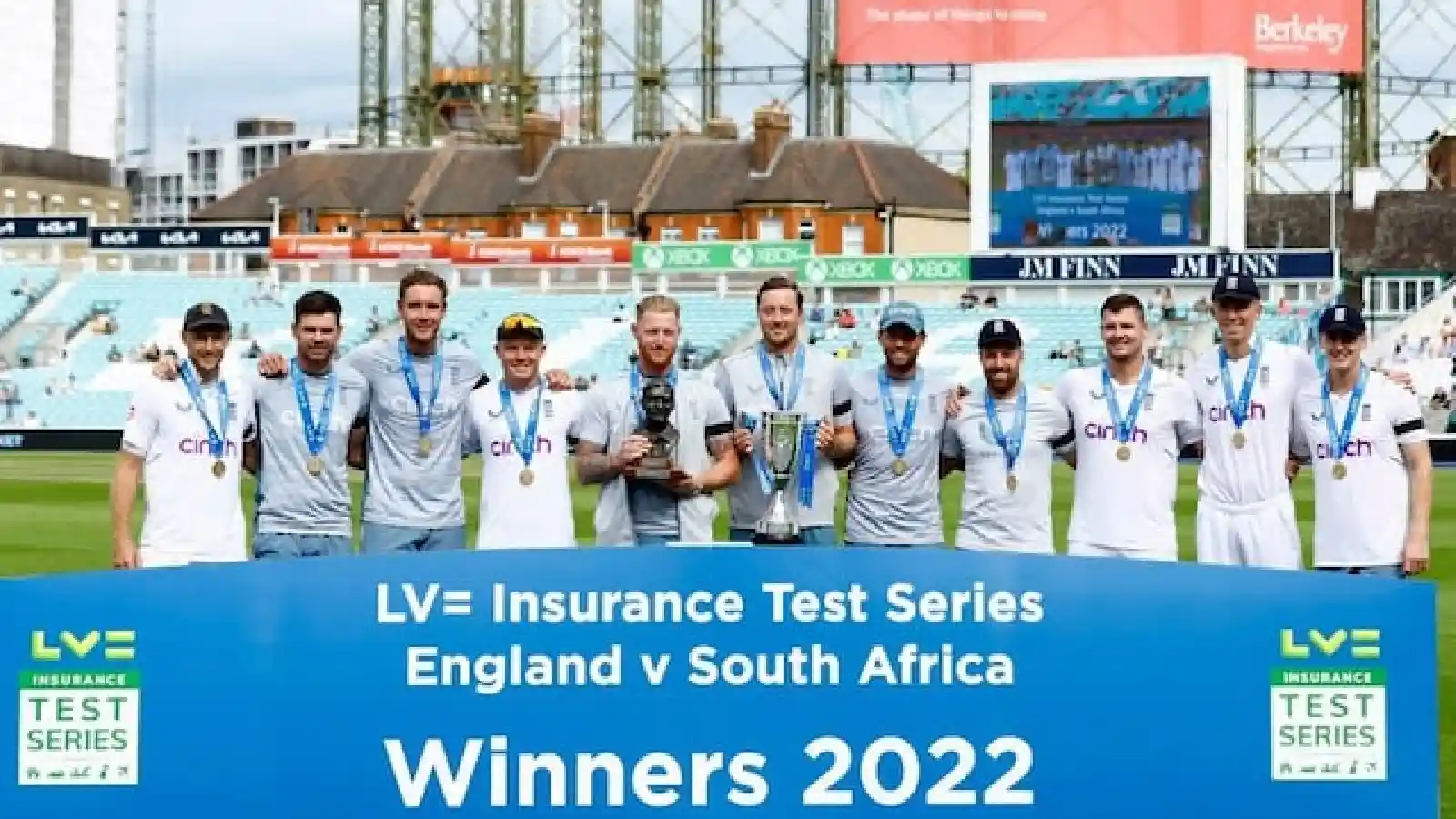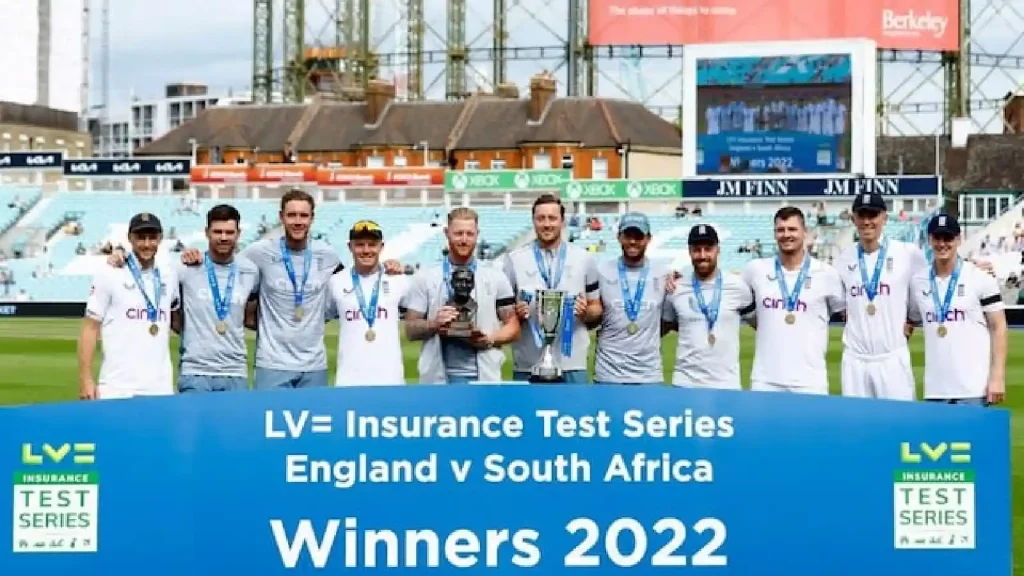 What did Joe Root mean by 'one-trick pony'?
"We're not just a one-trick pony," Root said during the post-match presentation after England won the series against South Africa 2-1. He further added, "There's always going to be periods in Test cricket that you have to manage well and smartly. We've not got it right every time this summer but we've got it right more often than not and that's why we're sat here with six (wins) out of seven (Tests). We're definitely not the finished article but to see the strides we've made in such a short space of time has been really a breath of fresh air."
In England's seven matches, Root averaged 68, with an impressive strike rate. Root mentioned the importance of the much-needed change for England after the bad cricket season during the summers. England's fortunes in the red-ball game have been transformed under their new leadership duo of the head coach Brendon McCullum and current captain Ben Stokes.
Moreover, he finds a contrast in the team's progression under Stokes' captaincy and the transformation England had in white-ball cricket under former skipper Eoin Morgan's leadership. The newfound approach for Stokes' men is quite similar to their 50-over World Cup triumph in 2019 under Morgan's leadership. It was during the second of their six Test this summer, as Jonny Bairstow(136) and Stokes(unbeaten 75) blazed the Kiwis all over the Trent Bridge in a 179-run stand off just 121 deliveries to complete a fourth-innings chase of 299 in just 50 overs. As he said:
"There was a moment at Trent Bridge when me and Zak Crawley sat down in that last session with a crossword. We did one answer and within three overs, we'd put the book down and couldn't take our eyes off it. It was like watching a highlights reel of a T20 game, never mind a Test match. It was remarkable.

"Some of the things we'd never seen before in Test cricket happened in a short space of time. It's nice to know what we're capable of. It almost feels like – I hate drawing the comparison, but there is a small feeling of what it was like when we started to make those really big scores in the white-ball team. That's the exciting thing – what is the limit, how far can we go? You look at what that team has achieved over a period of time. I know it is early days and a lot of different elements to Test cricket, compared to the white-ball format, but it is very exciting that there is the same sort of vibe around, in my mind anyway."
Also Read: SA vs ENG: England reverts with a win by an Innings and 85 Runs
Message to the Rivals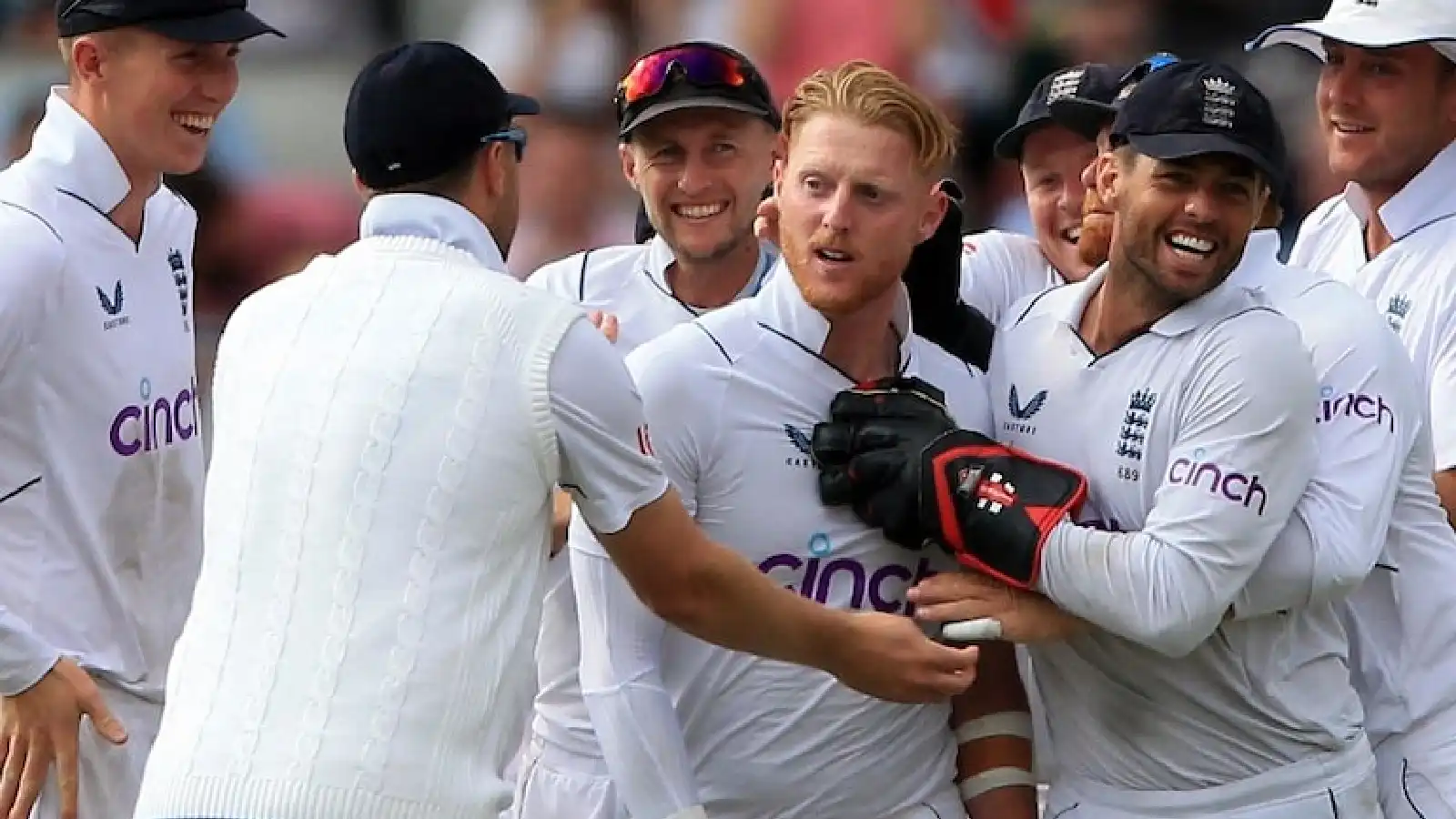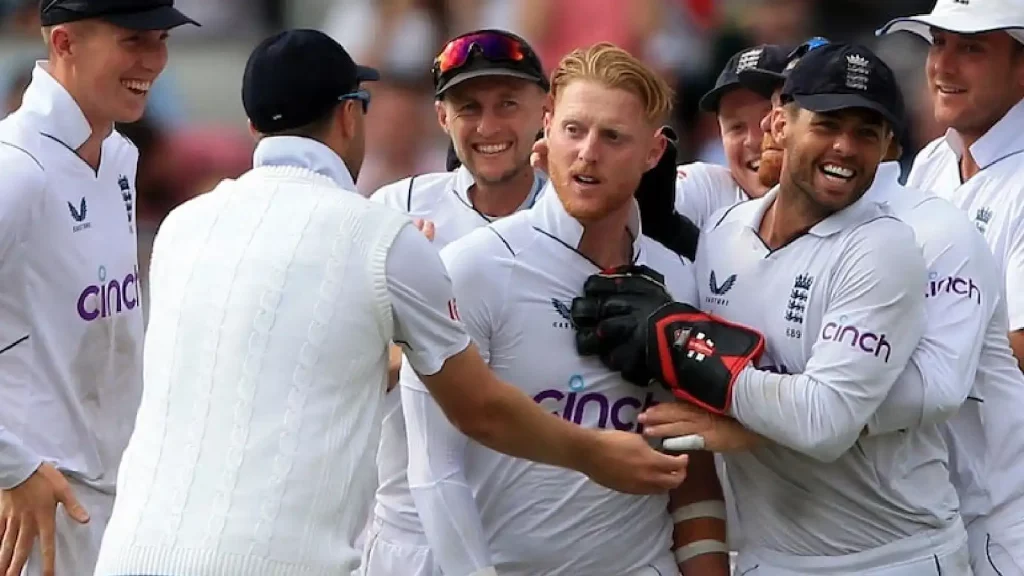 England is looking forward to testing out their new positive and aggressive brand of Test cricket later this year in Pakistan. However, Root insists that they are not a 'one-trick pony.' As there is another side to the team displayed at Old Trafford when Stokes and Ben Foakes scored calmly, skillfully, yet effectively. Their hundreds show that they have other gears, and that is what gives him the confidence to suggest the winter could be just as successful. He further adds that belligerent England won't be slowing down amid stunning Test revival.
"It has been absolute class, so much fun and it's nice to know what we're capable of," said Root. "We're definitely not the finished article but to see the strides we've made in such a short space of time has been really a breath of fresh air. It makes the winter and beyond look very exciting for this team. I'm buzzing about it, to be honest and looking forward to that next series already. We'll certainly try to do the same in Pakistan. Give it a go. Look at the way we played at Old Trafford and you can see there's more to it.The most important thing is that when we get the opportunities to force the issue and get ahead of the game then we take it. At Old Trafford, you saw a different side to this team, a side that can absorb pressure, can play in a slightly different fashion."
Thank you for reading. Leave a comment if you liked it.
Also Read: Indian Cricket Team T20 World Cup Squad Announced By BCCI
Follow us on: Google News | Facebook | YouTube | Instagram | Twitter | LinkedIn
Hope you have a good day ahead. 🙂