Breaking! 20-second earthquake felt during Under-19 WC match. The U-19 WC is been played from January 14. Today, a match was being played between Zimbabwe and Ireland at the Queen's Park Oval in Trinidad and Tobago's Port of Spain. Mild tremors were felt. Zimbabwe was batting as the earthquake had come. The tremors had no impact on the game. However, the commentators mentioned on the live broadcast, the tremors they experienced. A 5.2 magnitude earthquake was experienced for 20-seconds while the game was on. A video of the footage had gone viral, showing the gameplay amidst the earthquake.
Watch: 20-second earthquake felt during Under-19 WC match
As soon as the camera began to shake, the ICC commentators were heard talking about the earthquake on the live broadcast.
"We are… I believe we are having an earthquake right now. In the box. We are indeed having an earthquake (laughs). It felt like not just a train going by behind us, but the whole Queen's Park Oval media centre rocked."

Andrew Leonard, ICC Commentator on the live match.
However, the live broadcast of the match was not impacted in any other way.
Also read: 5 Highest Individual Scores For India In U-19 World Cup
The fifth ball of the sixth over was being bowled by Ireland spinner, Matthew Humphreys. On the other hand, Brian Bennet, the Zimbabwe batsman was ready to face the ball. It was then that the front-on camera showing the live-action began to shake furiously. However, the game doesn't stop. the ball was successfully bowled. Earlier, Zimbabwe had won the toss and decided to bat first. They started slow. Steven Saul scored 24, while Brian Bennet could gather 37 for the country. Further, they could not gather pace and score a competitive total. They made 166 runs in 48.4 overs, losing all 10 wickets. Ireland bowler, Sherzad picked 5 wickets for 20.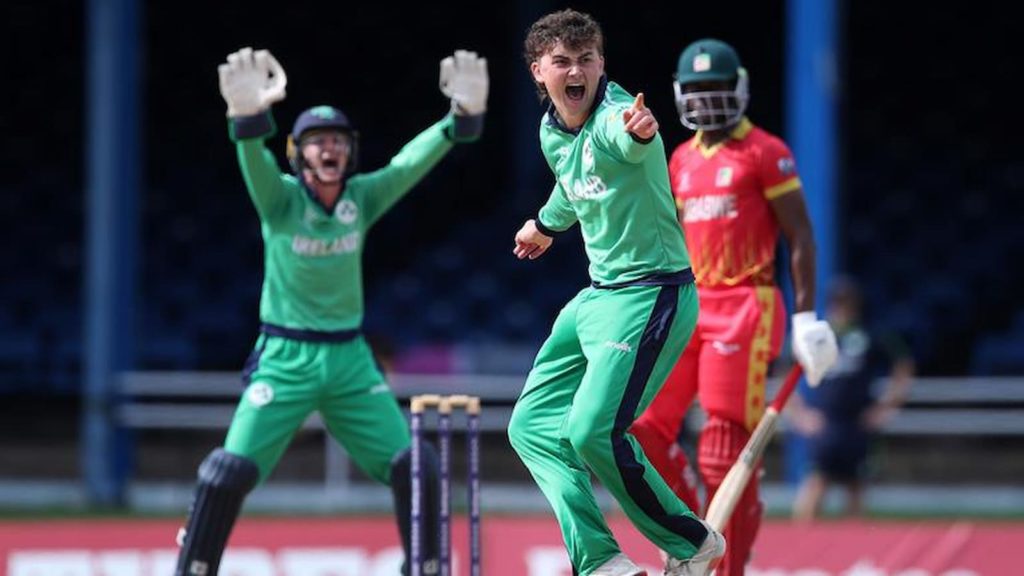 Zimbabwe got some early wickets in the form of Nathan McGuire and Joshua Cox. However, they could not defend the total. Ireland skipper Tim Tector established a partnership with Jack Dickinson. Dickinson had scored 78* off 88 deliveries. As a result, Ireland chased the target easily within 32 overs. Skipper, Tim Tector received the Player of the Match for his unbeaten 76 of 94 balls. Ireland won the match by 8 wickets.