The New York Yankees secured a historic 20th American League East title on Tuesday night against Toronto Blue Jays.
In a week that has seen the world's limelight concentrated on one individual player, Aaron Judge and his ongoing pursuit of Roger Maris' single-season AL home run record, it eventually shifted into a celebration of team performance, with the Yankees toasting their first AL East title since 2019.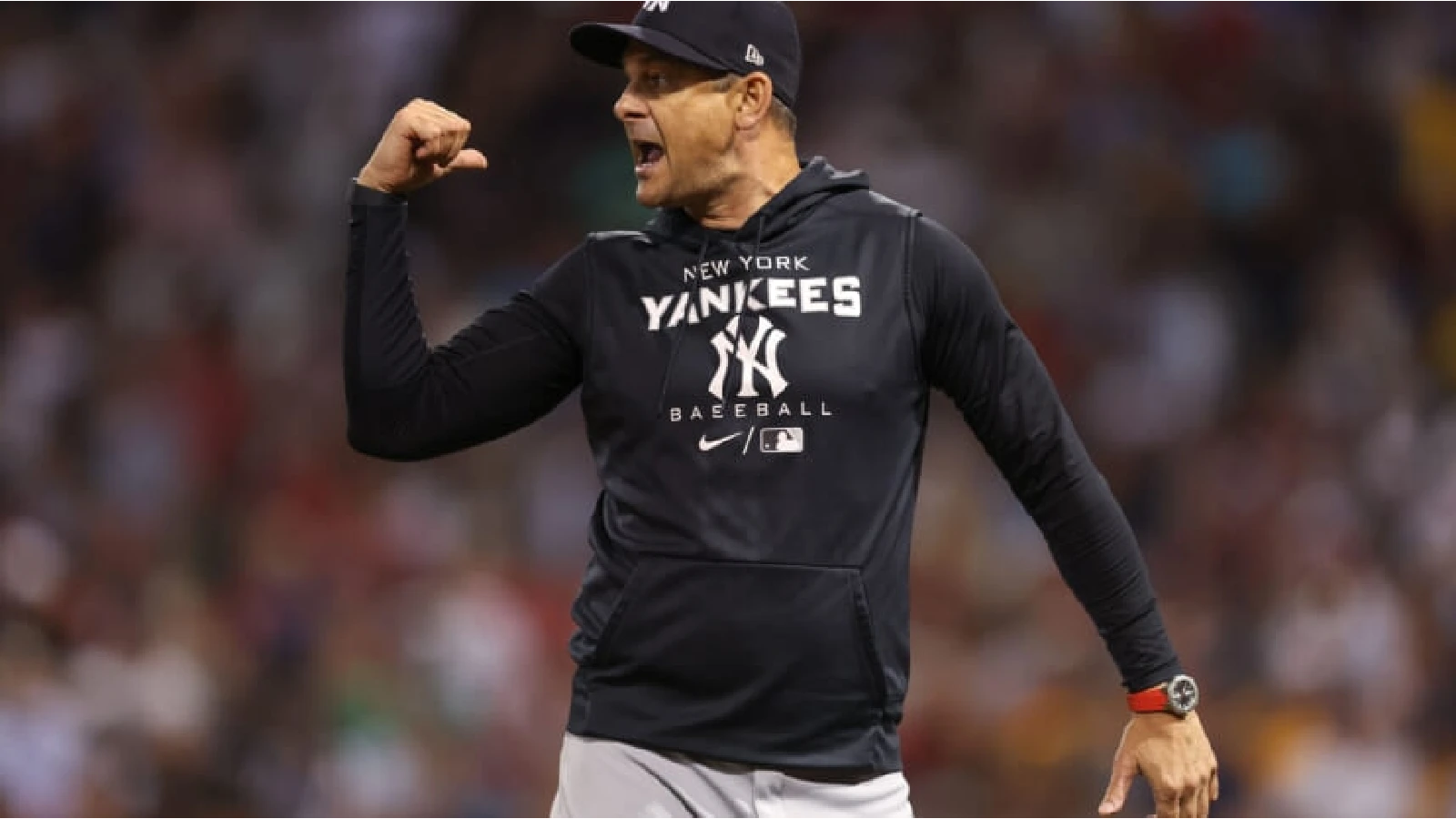 Manager Aaron Boone after securing the title talked about being the best team in the division and the goal to win the championship. He said:
"We can say we're the best team in the best division this year, and it wasn't easy"
"Everyone in that room knows that. We took everyone's punches; we had some low moments. But tonight is to be celebrated. It's not easy going through the American League East and to survive. … This is step one, and we want to win a championship. That's our goal."
Also read: Cleveland Guardians celebrate first AL Centre title since 2018
Aaron and Yankees fans wait for 60th HR continues
The Yankees have been waiting for days to celebrate a home run that has yet to happen. Aaron Judge's pursuit of the American League single-season home run record has captivated Yankee fans and the entire baseball world. It is a singular individual achievement that in recent days has altered the way Yankee games are broadcast and consumed.
However, Nobody seems to be wanting to give up No. 61.
After doing his best Barry Bonds impersonation all season, Aaron Judge is receiving the full Bonds treatment with history on the horizon. The Yankees slugger walked four times in five plate appearances against the Toronto Blue Jays on Tuesday and remains one home run shy of tying Roger Maris for the single-season AL record of 61.
But the Yankees definitely don't mind. Judge came around to score twice in a 5-2 New York win that clinched the AL East over the division rival Blue Jays. The championship is the first for the Yankees since 2019 and their second since 2012. Judge and his teammates marked the occasion with champagne while his chase for history remains on ice.
"I'll be a little bit happier maybe at the end of October," Judge said.
"But this is a big moment, especially for a lot of guys in that room that haven't had a chance to clinch a division. To get a chance to celebrate with them is going to be fun tonight."
New York's 95th victory secured a first-round bye and home-field advantage in the AL Division Series, with the Yankees' upcoming opponent still to be determined. They clinched the 58th playoff appearance in franchise history and their sixth consecutive playoff berth (since 2017) on Thursday, as well as their 24th trip to the postseason in the last 28 years (since 1995).
Also read: Albert Pujols hits 700th career home run, becomes 4th member of elite club in MLB history