New York Yankees slugger Aaron Judge hit his 61st home run of the 2022 season Wednesday night and tied Roger Maris' American League record for most home runs in a season.
On Wednesday night against the Toronto Blue Jays, Judge hit his historic 61st home run of the season. Aaron Judge has etched his name into the history books. Judge told the Yes Network after the game,
"It's an incredible honor and there's a lot of emotions."
"It took me a little longer than I wanted to but getting a chance to add two runs on the board, help out Gerrit [Cole] get another win. It's something pretty special."
Here is Judge's milestone home run:
Aaron left no doubt about his historic home run either. On a full count in the top of the seventh, he crushed a two-run homer into the Blue Jays bullpen. Not only was this home run historic, but it also gave the Yankees a 5-3 lead late in the ballgame.
Also read: Cleveland Guardians celebrate first AL Centre title since 2018
Aaron Judge hugs his mom, gifts her ball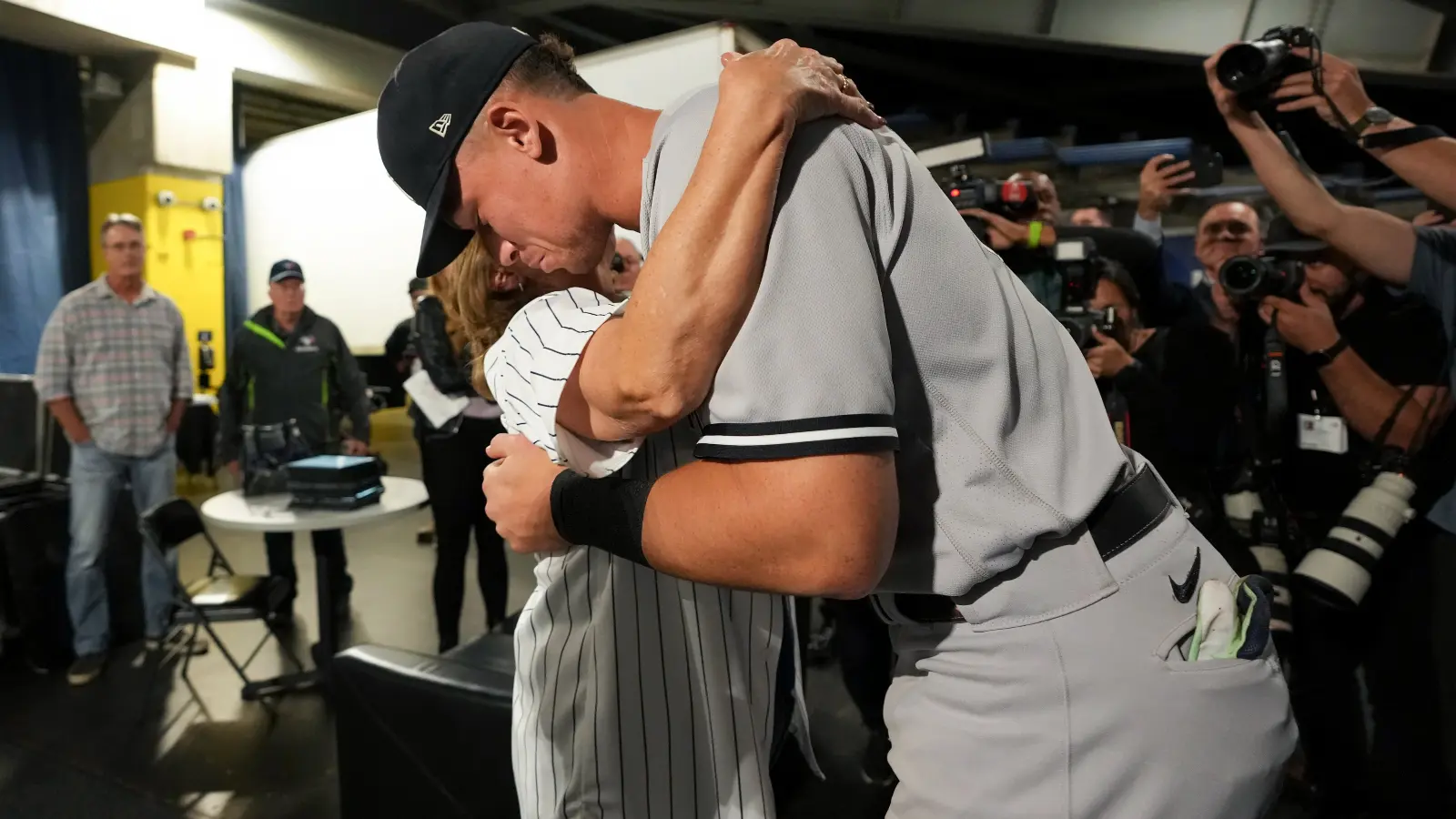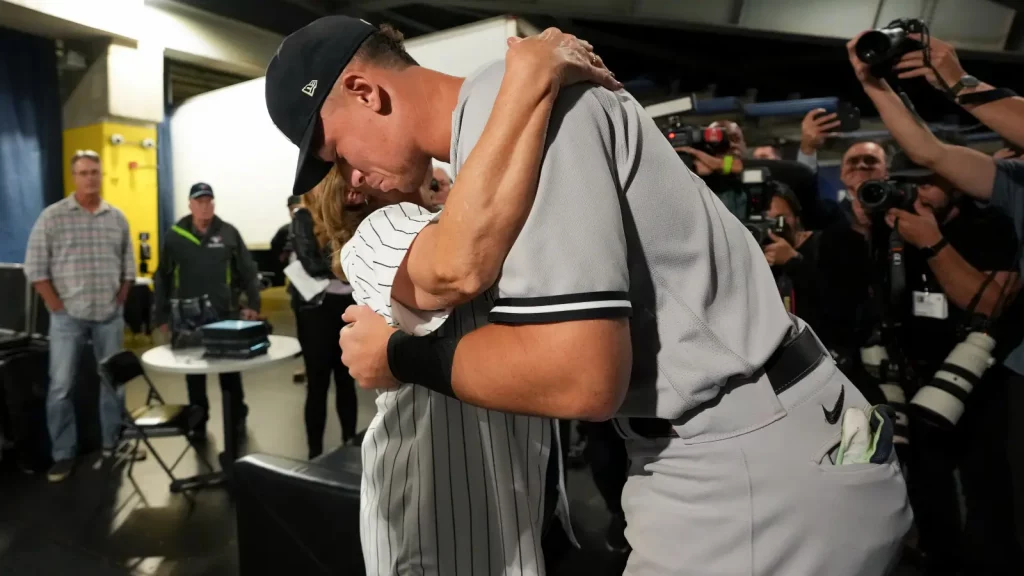 Aaron Judge knew just what to do after his 61st home run. As Judge hit the historic 61st home run, the camera moved towards his mother who was in the stadium to watch her son. She jumped in joy and it was evident of how proud she was of her son.
Aaron Judge gave the ball to his mom, Patty, in the locker room after New York's 8-3 victory over the Blue Jays on Wednesday night at Rogers Centre.
That wasn't all the gifting that went on. Home-plate umpire Brian O'Nora also congratulated Judge on tying Maris' mark by giving him the game's lineup card.
Also read: New York Yankees clinch historic 20th American League East title, Aaron Judge stuck on 60