WWE Raw on the 15th of August will witness several in Ring actions. The most awaited return to the ring of Matt Riddle to attend unfinished business with Seth Rollins. Dana Brooks, Tamina, Dakota Kai, Kevin Ovens, all are expected to be in action on the Monady Night Raw. Let's see the prediction of the matches on the WWE Raw 15th August.
WWE RAW 15th August Predictions: Dokata Kai vs Dana Brooke
WWE announced Bayley, Dakota Kai, and Iyo Sky vs. Alexa Bliss, Bianca Belair, and Asuka at Clash at the Castle on the most recent episode of WWE RAW.It seems that Bayley's team members will compete in singles contests in the upcoming episode.
On this upcoming show, it is anticipated that we will see Dakota Kai vs. Dana Brooke. After they were involved in a backstage incident on the previous event, this has happened. This will happen only when Dakota Kai defeats Dana Brooke and claims victory in the contest.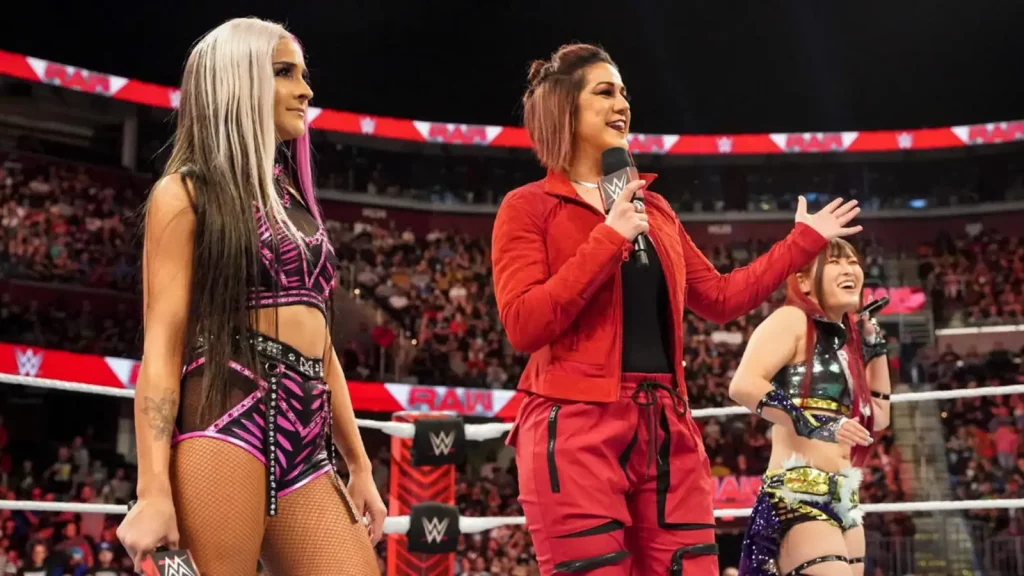 WWE RAW 15th August Predictions: Iyo Sky vs Tamina
It is most likely that we are gonna witness Iyo Sky going against the Power house Tamina. Although, Tamina is power packed competitor, but the prediction is that she will Lose to Iyo Sky. Iyo Sky, if wins this match up, it would only be possible with ring side assistance.
The Ring side assistance to Iyo Sky would be provided by Bayley and Dakota Kai. Probably, the only way Sky can defeat Tamina.
Also Read: WWE Legend Booker T wants Bray Wyatt to be re-signed
WWE RAW 15th August Predictions: Alexa Bliss and Asuka vs Nikki Cross and Doudrop
A women's tag team match has been announced by WWE for this WWE RAW 15th August episode. It will be Nikki Cross and Doudrop versus Alexa Bliss and Asuka. This will be part of the women's tag team championship competition.
Asuka is very dangerous competitor as she possess brilliant skills and amazing strength. Her tag team partner, Alexa Bliss is one of the most sharpest minds when it comes to playing mind games in the middle of a match. Nikki Cross and Doudrop are entertaining, but this tie according to the predictions would be won by Asuka and Alexa Bliss.
WWE RAW 15th August: Other Events of the Night
Kevin Owens To Continue Rampage
Kevin Owens in the last episode injured Ezekiel, by interrupting his performance and attacking him. It seems that he will continue this trend on the WWE RAW 15th August episode. This time another victim would face his Powerbomb.
The build up is Kevin Ovens rise to power and eventually an alliance to be formed to stop him. Triple H is mixing things up to add more spice to the WWE.
Attack on Edge and announcement of his match with Finn Balor at Clash At the Castle
Finn Balor has replaced Edge in the Judgement day. Damian Priest will be facing Edge i the coming week. So, Edge getting attacked by Damian Priest, Finn Balor and Rhea Ripley seems a very big possibility.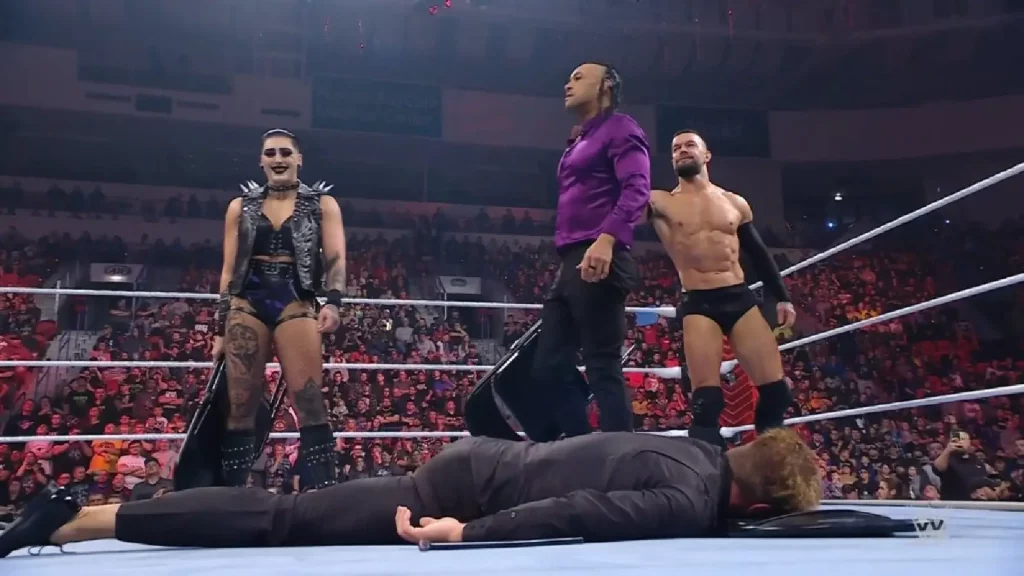 Edge vs Finn Balor is a rivalry that is going to heat up more, and it will only make sense if they both will face each other at the Clash At the Castle, that will happen in UK. Finn Balor vs Edge will be a very big and interesting match.
Matt Riddle back from the Injury to get a match against Rollins
At Summerslam, Matt Riddle and Seth Rollins were scheduled to face off. Riddle's injury prevented this match from taking place, hence it was abandoned. The best guess is that the current Clash at the Castle PPV will feature that match.
To get the things in order, it will make sense if Riddle will return on the upcoming WWE RAW 15 August programme. He might get into a fight with Rollins and challenge him for a match at the Clash At the Castle.
Also Read: Hit Row Return to WWE on SmackDown