Savior at Colombo will celebrate his birthday today
The title might misguide you, so let me give some hints. He is an Indian Bowler who had just shown his batting capabilities in Colombo along with Bhuvneshwar Kumar. Oh! I think I am not good at puzzling people. The hint was more of an answer. You guessed it right, Deepak Chahar!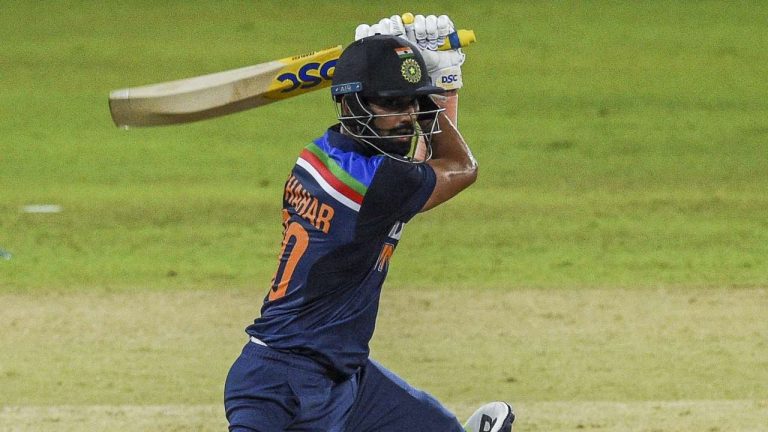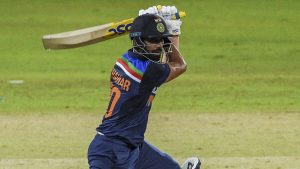 On 7th August 1992, Deepak was born in Agra.
Stellar start to First-Class cricket
His swing bowling abilities were denied by Rajasthan Cricket Academy. But he made his First-Class debut for the same Rajasthan who had denied him. Hyderabad was the opponent in the debut and a Deepak storm of 8 wickets stormed Hyderabad to a humiliating 21 run all out. His figures were 8-10. After rendering the Ranji Trophy lowest total for Hyderabad, he never looked back.
He doesn't have an express pace, but the ability to swing the ball and accuracy makes him lethal. In 45 First-Class matches, he has picked 126 wickets with four 5-wicket hauls and one 10-wicket haul.
Apprentice under MS Dhoni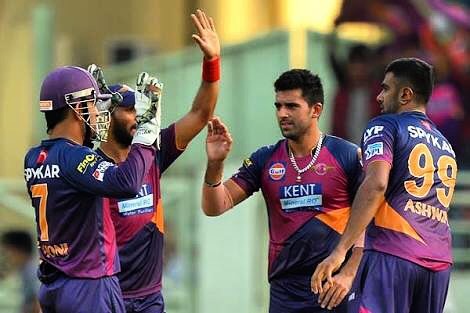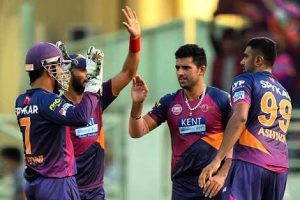 He got the taste of glamour and fame when he was picked by Rising Pune Supergiants for the IPL. The two years under MS Dhoni at RPS helped him to add extra gear, he became a Power Play Specialist bowler. He played a vital role to take RPS to the Final of 2017 IPL.
He became MS Dhoni's go-to man as he was picked by CSK in the next season. Deepak has had an excellent run at CSK, bagged a Title and Runners-up medal.
Success in India colours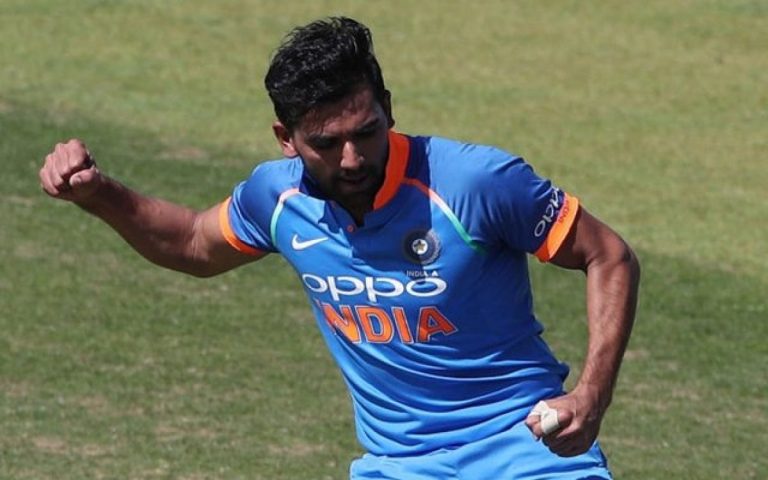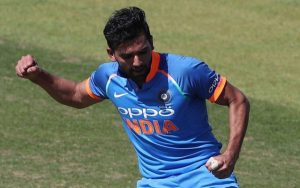 He has the best T-20I figures for a bowler when he took 6 wickets for 7 runs against Bangladesh. Out of those 6 wickets, 3 were part of a hat-trick. He is the first Indian male cricketer to take a Hat-trick in the T-20Is.
Deepak is still new to international cricket but only getting better day by day. Just a few days ago, he saved India from a certain victory not with the ball, but with a bat in hand.
Still, there is a lot to gain for Deepak as an India player, we hope he will get a Test cap too.
Happy Birthday, Deepak!  
Interesting facts about Deepak Chahar
Deepak's father resigned from his job to pay full attention to Deepak's practice and training. He and his father used to travel by bike from Surat to Hanumangarh for practice. The hard work is now paying dividends to both of them.