Tennis is one of the oldest sports in the world with a rich, illustrious history. It is one of the most popular sports worldwide, estimated to have an audience of about 1.2 billion people. Owing to its popularity and heritage, it is a very rich sport as well with hundreds of millions of dollars pumped into tournaments every year. Tennis has witnessed multiple athletes compete for the top prizes in the sport and has seen multiple records being set and broken. With the game becoming more competitive than ever, we have seen the meteoric rise of some of the most iconic athletes in history. The athletes have gone on to become synonymous with the game itself. On that note, today we look at the top 10 greatest tennis players of all time.
10) John McEnroe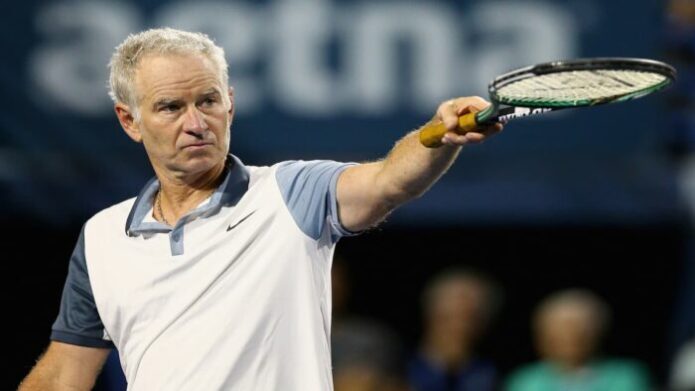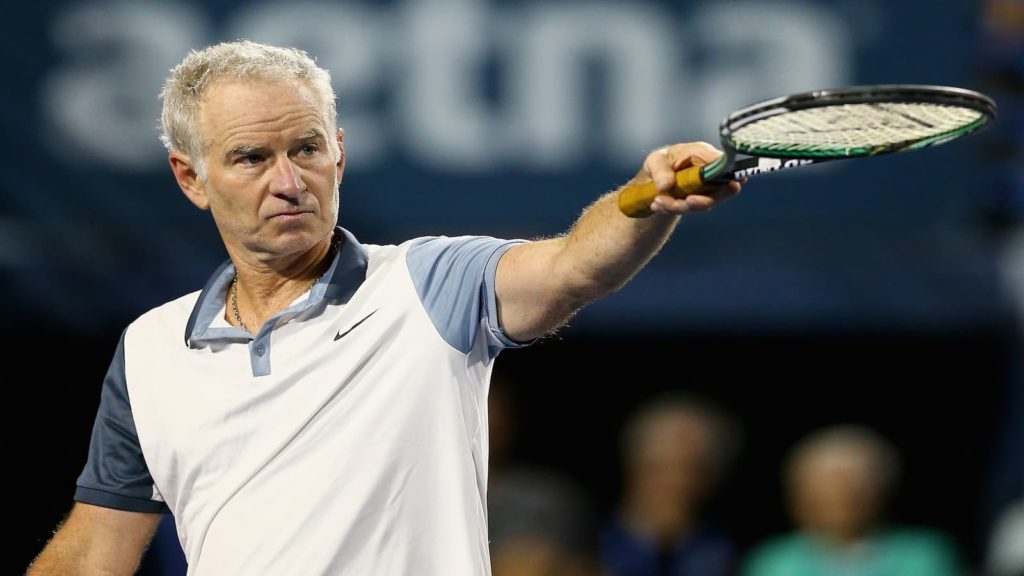 Johnny Mac has gone down as one of the most famous and beloved athletes of all time. He was known for his fiery temper and on court antics which were on par with his exquisite touch. The original "bad boy of tennis", he is one of the best volleyers in the history of the game and for all his skills, he won 7 grand slams.
9) Andre Agassi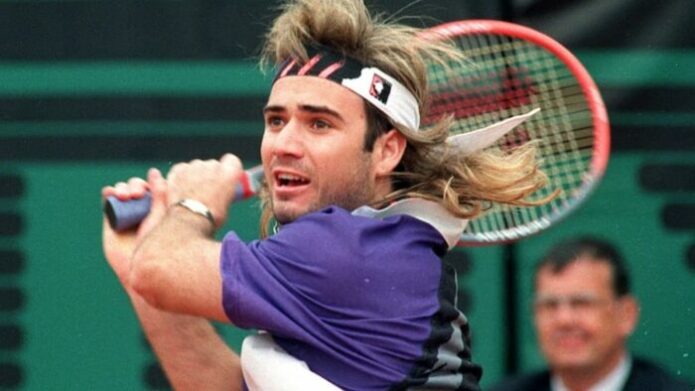 No one can ever forget Andre Agassi, also known as the "enfant terrible" when he burst on to the scene. His long, blonde hair, his denim shorts, colourful clothes, and brash attitude made him a fan favourite. But his groundstrokes and shot making made him go down as an all time great. Becoming the first man to complete the Golden Slam.
8) Jimmy Connors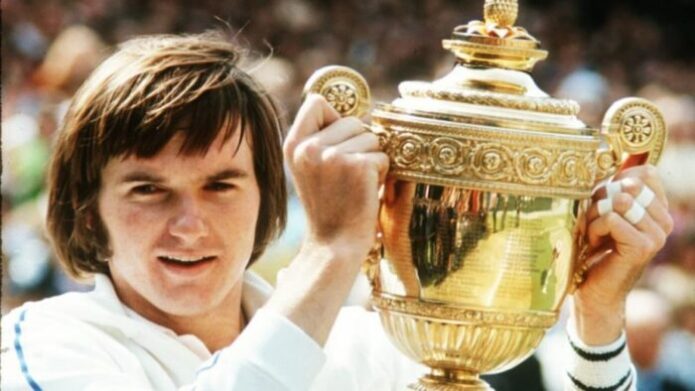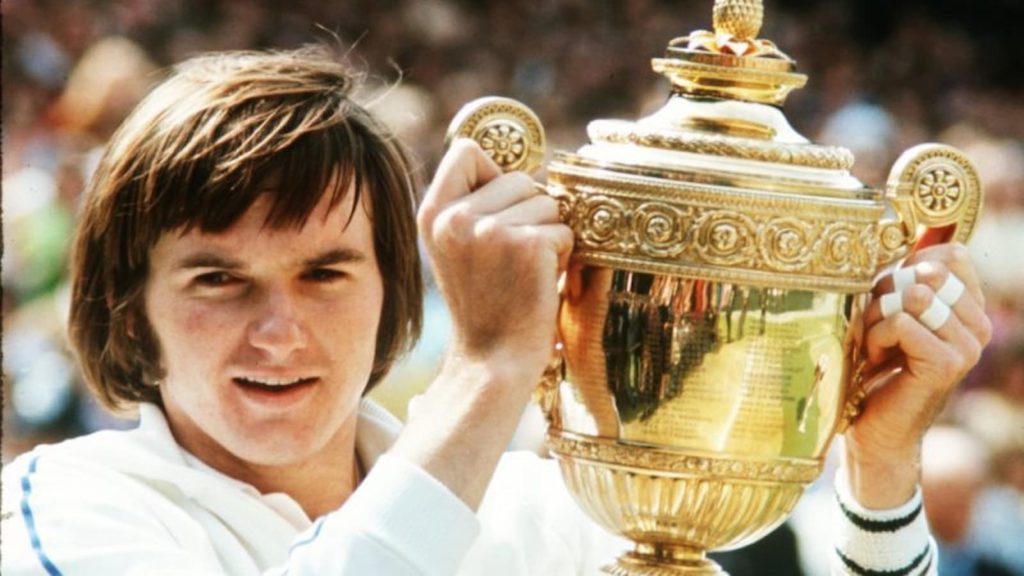 The most dominant player of the 70s, he had a 99-4 win/loss record in 1974 alone. Also known as brash and a hothead, he had a long and successful career. He retired in 1996 with 109 ATP tour titles, an all-time record. He has 147 titles in total, cementing his legacy.
7) Ivan Lendl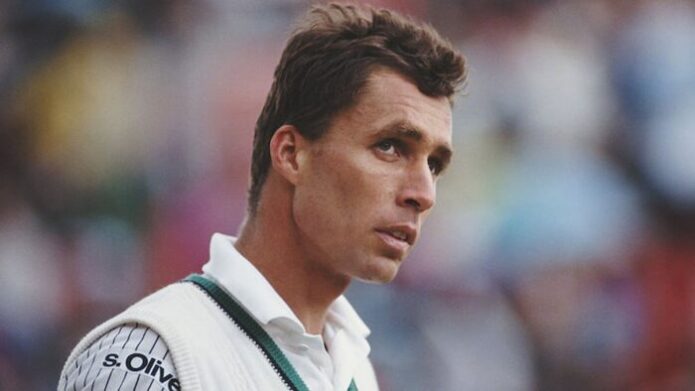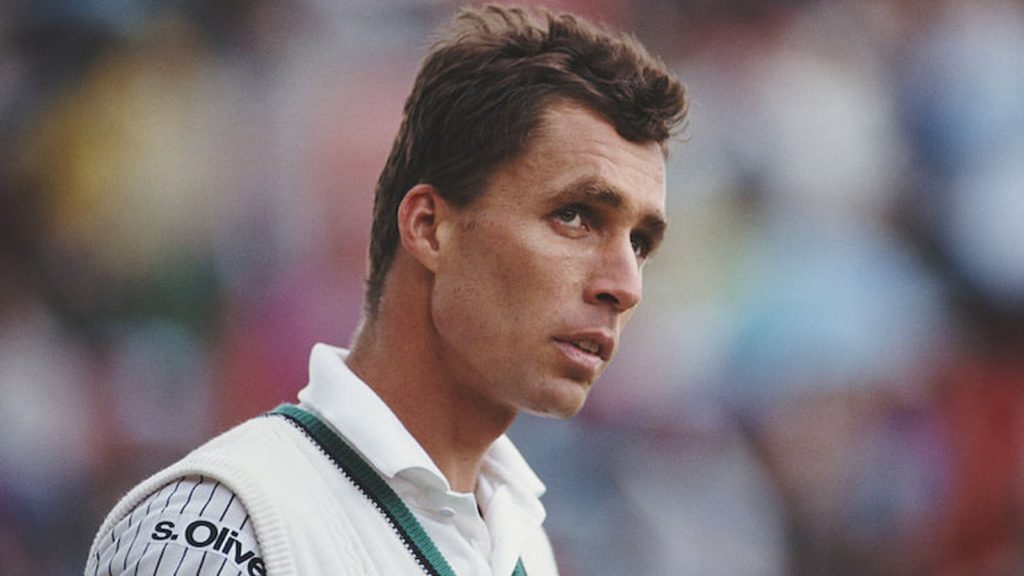 The cold and calculative Czech was the most dominant player of the 80s. His incredible conditioning and work ethic introduced a new standard, followed even today. Also noteworthy was his topspin forehand which he used to dominate from the baseline, changing the game forever into the one it is today. He won 7 grand slams and was world number for 270 weeks, a record back then.
6) Bjorn Borg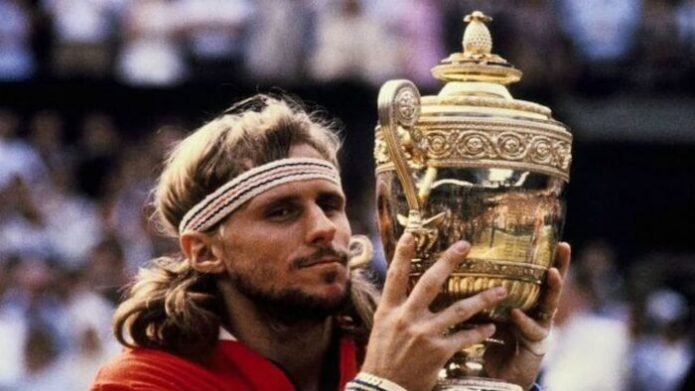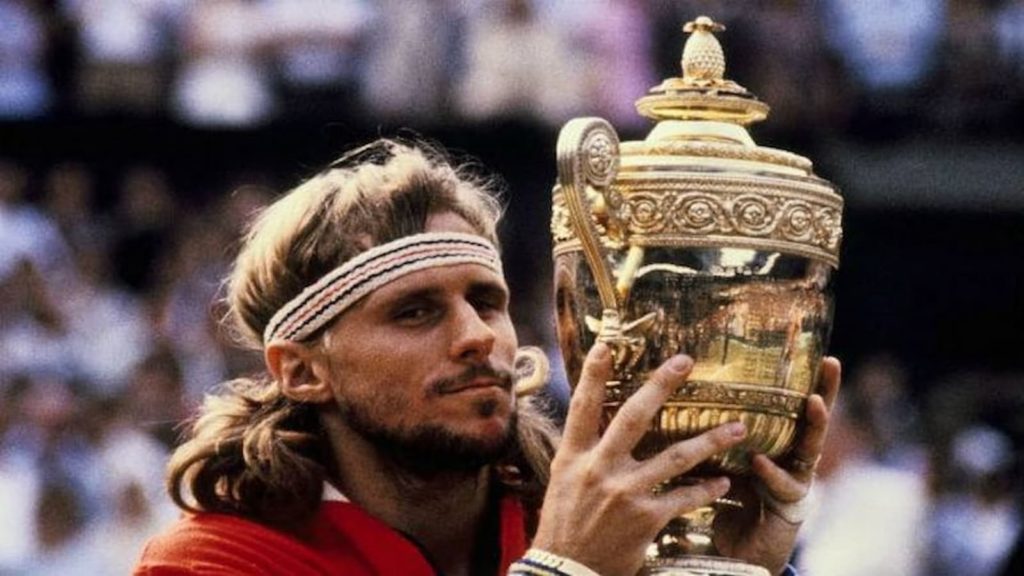 The long-haired Swede with the headband is one of the most famous faces in tennis. Known as the Ice Man for his incredible calm and composure, he dominated tennis in the late 70s. He has played many iconic matches with his famous rivals, John McEnroe and Jimmy Connors. Winning 5 Wimbledon titles in a row, he retired at the young age of 26 with 11 grand slams. The first player in the modern era to win 10 majors.
5) Pete Sampras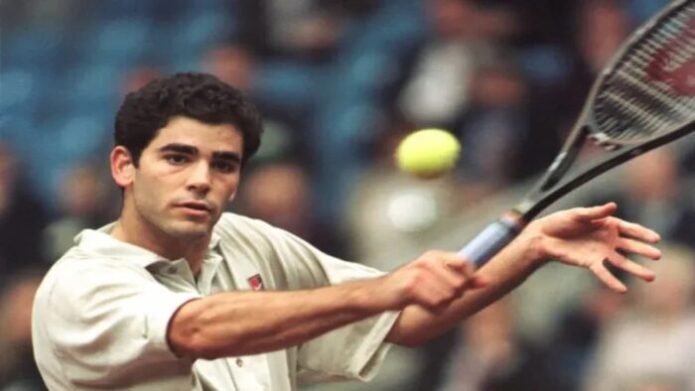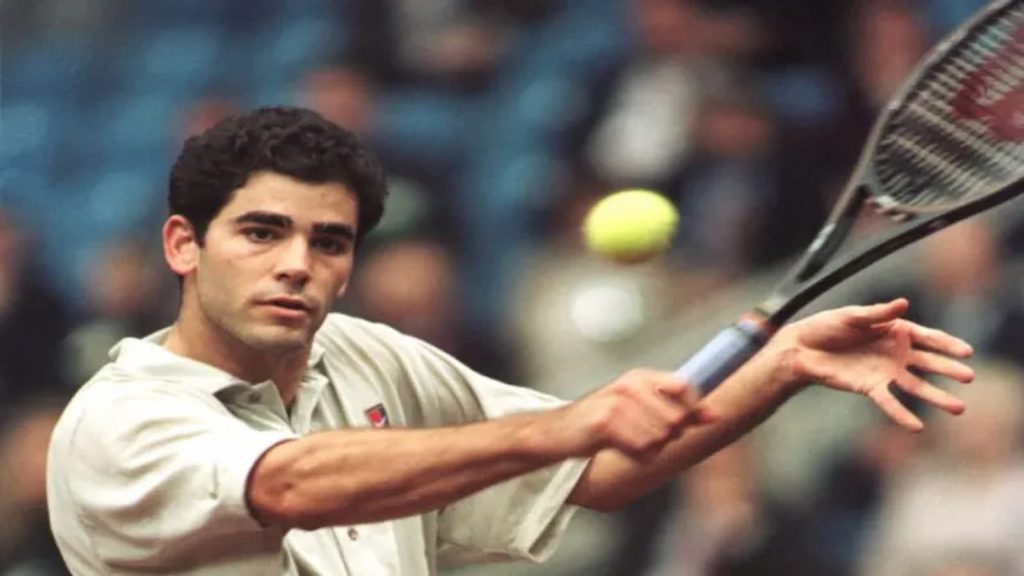 Pete is one of the more underrated GOATs out there. Having won the majority of his titles on grass and hard courts, he has won 14 grand slams, a record at the time. He was also number 1 for six consecutive years and his rivalry with Andre Agassi made the 90s a great decade for tennis. He retired in 2002, right after winning the US Open.
4) Rod Laver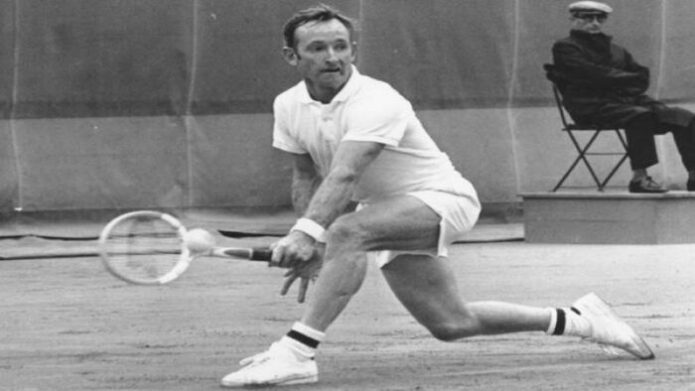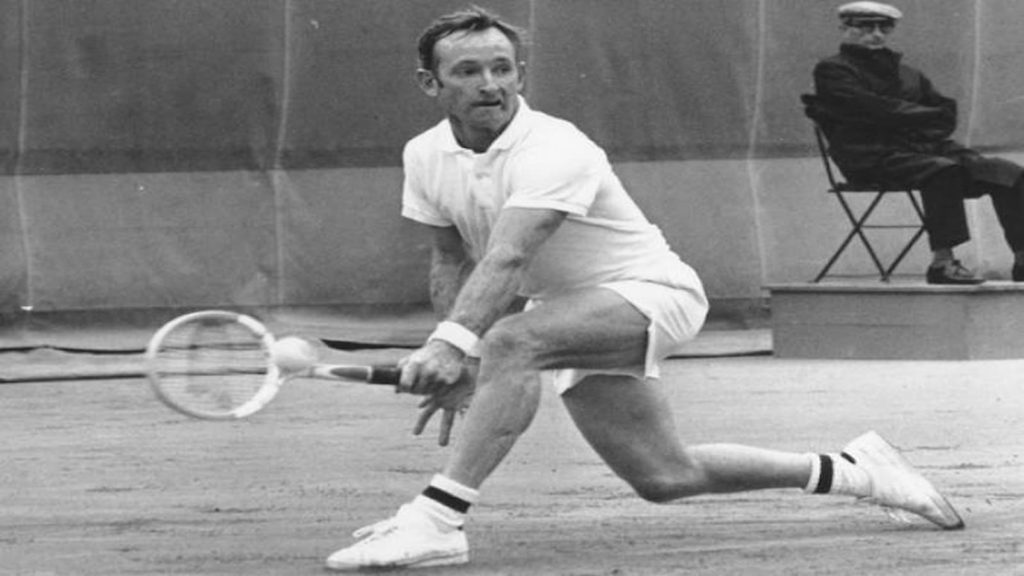 The top 10 greatest tennis players of all-time list can never be completed without mentioning Rod "The Rocket" Laver. He is the hero of almost all the players on this list. He was the number 1 from 1964-70 and has won 200 career titles, an all time record. His most notable achievement is winning the Calendar Grand Slam. Not once, but twice, in 1962 and 1969. Given that the Open Era began in 1968, who knows how many more titles he could've won in the mid-60s.
3) Rafael Nadal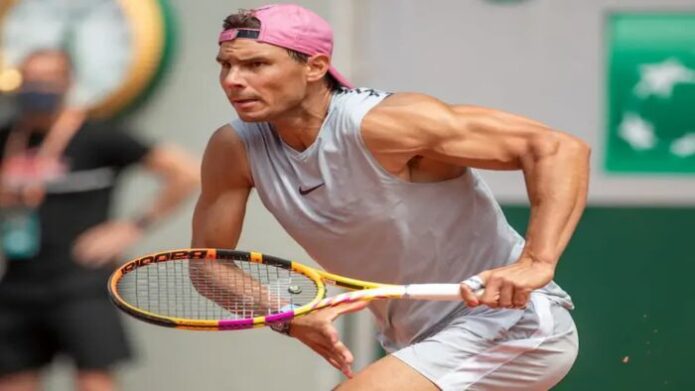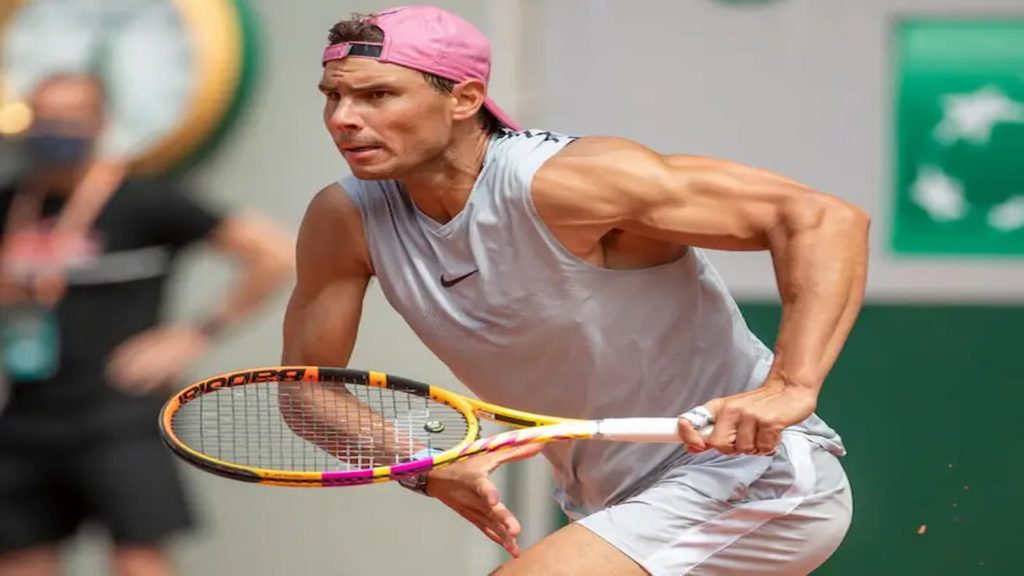 At 35 years of age, the fiery Spaniard, known as Rafa and "The King of Clay," has won his 21st Grand Slam title. This eclipses his closet rivals, Roger Federer and Novak Djokovic. Rafael is widely regarded as the greatest clay-court player of all time winning his record 13th French Open title in 2020. Nadal has proven that he deserves serious consideration in the discussion for the greatest of all-time. His impressive second Australian Open title gives Rafa 21 Grand Slams Championships to surpass Federer and Djokovic who remain at 20.
2) Roger Federer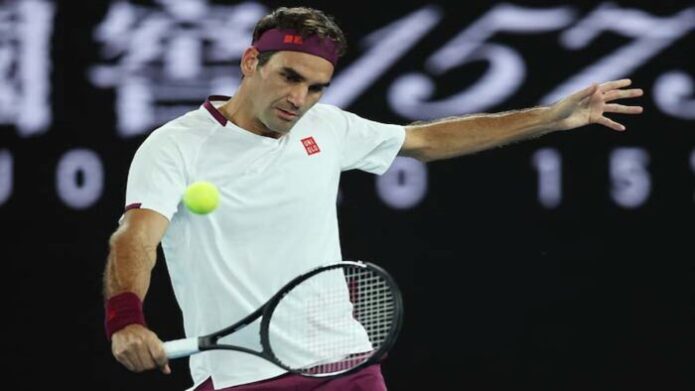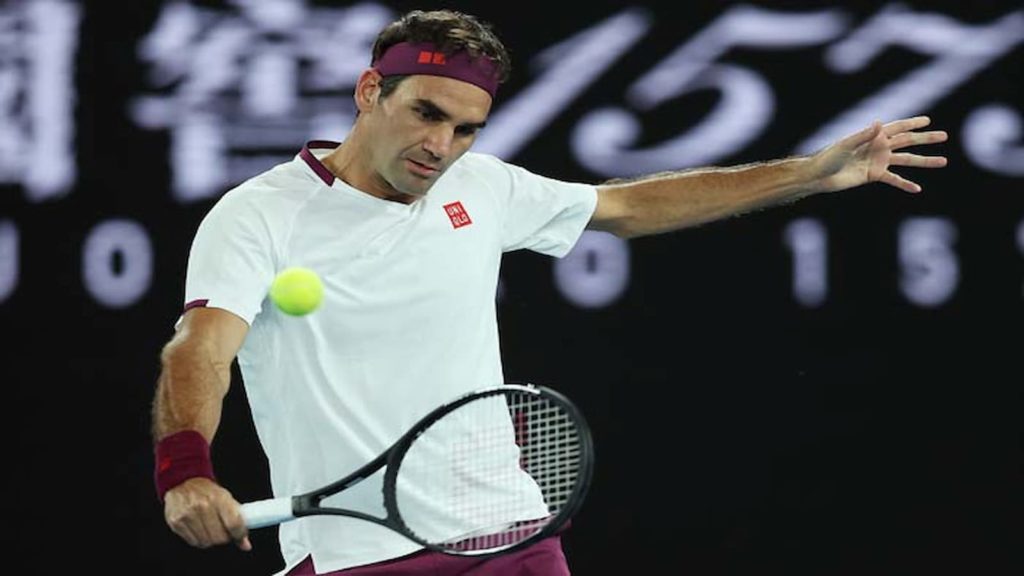 For many years it was easy to select Roger Federer as the greatest of all time. His 20 Grand Slam titles and 310 weeks ranked as number one speak for themselves. Even at the age of 40, he is still winning and competing at the highest levels. From 2004 to 2008, Federer went 237 consecutive weeks being ranked number one in the world, a record that may never be surpassed. Even though younger players are now finding a way to beat him, his consistently high level of play over his 20-year career is a testament to his conditioning and ability.
1) Novak Djokovic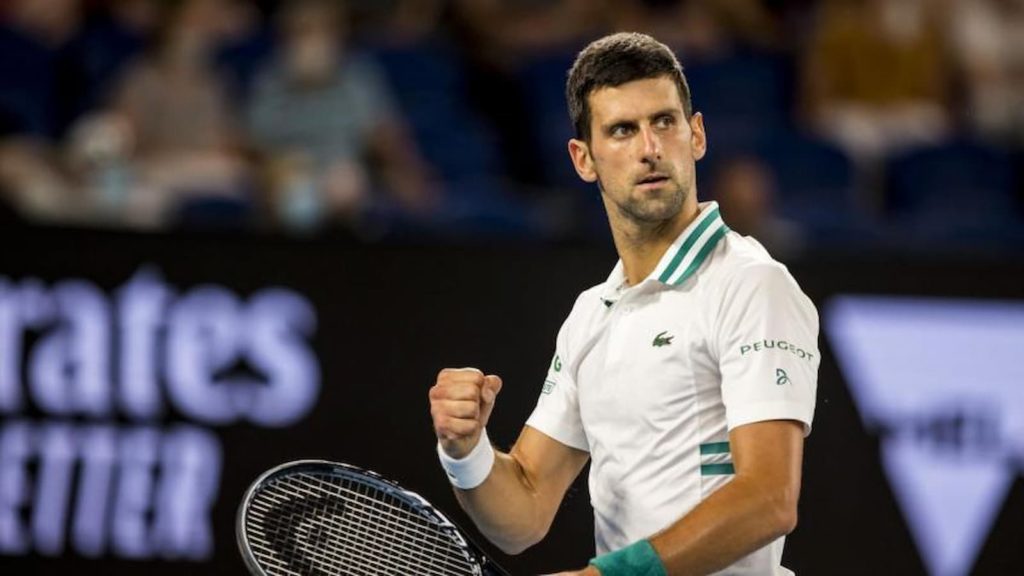 Starting his incredible reign of dominance in 2011, Djokovic is clearly the best player in the world at the moment, and he has the potential to win more Grand Slam titles. With 20 Grand Slam titles already under his belt he trails just Rafael Nadal who stands at 21. And with a record 358 weeks and counting ranked as number one, it's hard not to give Djokovic serious consideration as the greatest of all time. With his record of winning multiple Major titles on all surfaces, and his advantage in head-to-head matches against both Federer and Nadal, Novak Djokovic has earned the title of greatest of all time, for the moment.
Also read: Emotional Del Potro announces retirement
That was the list of the top 10 greatest tennis players of all time. Stay tuned for more!