Meet Jimmy Neesham, The terrific Kiwi All-rounder found his place in MI squad for IPL 2021
Jimmy Neesham, the Kiwi all-rounder has been in and out of New Zealand's white-ball team since his debut. The tall figure has been blessed with an uncanny ability to chip wickets and hit long sixes. He will play the remainder of IPL with Mumbai Indians.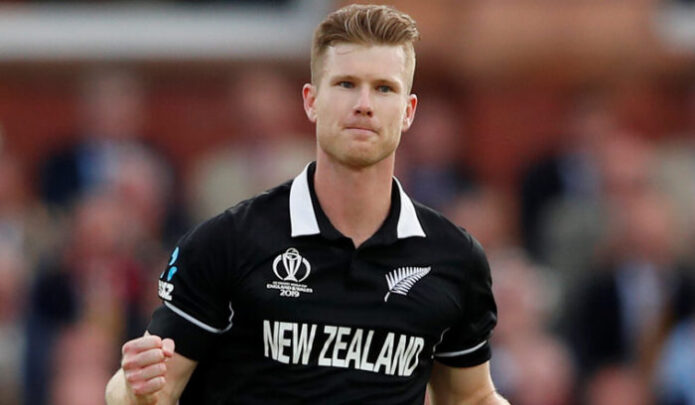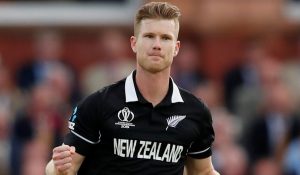 Jimmy was born on 17th September 1990 in Auckland. He started playing domestic cricket with Auckland and then moved to Otago Volts. 
Also Read: Players with Most Appearances in UEFA Champions League
A dream Test debut
Four years of grind in domestic cricket was rewarded when he got his maiden Test call for the Tests against India. On 14th February 2014, he made his Test debut. This was the Test match when Brandon McCullum became the first Kiwi to reach the triple hundred mark.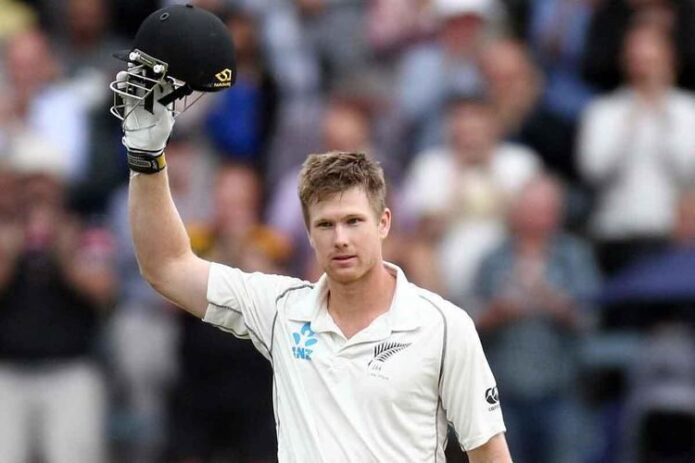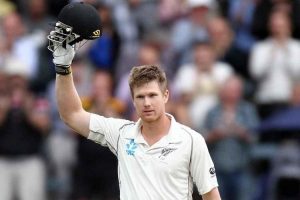 The 352 run partnership between Brandon and BJ Watling had already sucked the life out of Indians and the debutant made matters worse for Indians. Jimmy joined Brandon and shared a 179 run partnership for the 8th wicket. Jimmy scored his debut hundred and rubbed salt on the wounds of Indians. He scored 137 in just 154 balls. 
He had already made his international white-ball debut before the Test debut. 
Jimmy Neesham Setbacks 
Despite having some valuable contributions lower down the order, he was not selected in the 2015 World Cup which had taken place in New Zealand and Australia.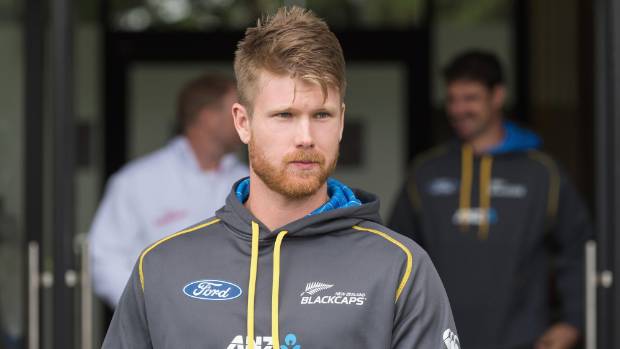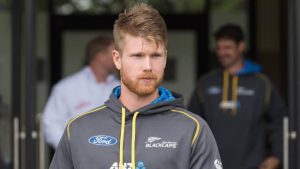 There has always been a neck-to-neck competition for an all-rounder spot in the New Zealand setup, which never really gave a long run for Jimmy. He has always been in and out of the squad.
Also Read: IPL 2021: Who is Shahrukh Khan, early life, age, playing style, Punjab Kings ,contract, stats ?
The lack of form, uncertainty about the position in the squad, injuries had their toll on Jimmy.  18 months before the 2019 World Cup he was thinking about retirement, but the CEO of the New Zealand Players Association Heath Mills advised him to take a break from cricket for 3-4 weeks and to not retire. The helping hand from Heath Mills was no less than a blessing from God to Jimmy as he was included for the 2019 World Cup in England. 
Terrific 2019 World Cup numbers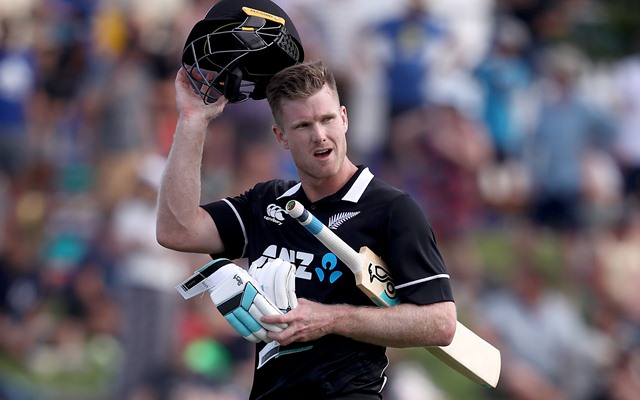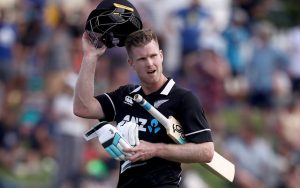 Jimmy Neesham had almost led New Zealand to World Cup glory. He scored 232 runs at 33.14 with 97* as the highest score. In the same number of games, he took 15 wickets at a superb average of 19.46, an economy of 5.35, and a strike rate of 21.80. The best bowling figures of 5/31 came against Afghanistan. He had always been in the thick of the action, especially during the Semi-Final and Final. 
He was never away from any action
Indian fans would never forget his fantastic catch of Dinesh Karthik at the point in the Semi-Final. In the Final, his accurate throw from long-on produced a run-out when England had needed 2 from 1. The run-out took the game to super over. He scored 13 forms 5 balls in the super over and was at the nonstriker's end when Martin Guptil was run out on the last ball of the super over. He tried his best but one stupid rule kept New Zealand away from a deserved World Cup victory. 
Also Read: IPL 2021: Who is Ishan Porel, early life, age, playing style, cricket career, statistics, Punjab Kings contract?
IPL career of Neesham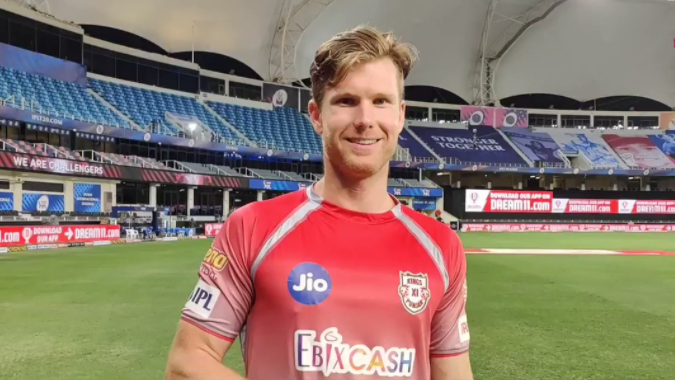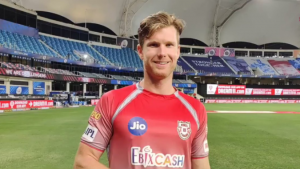 Coming back to IPL, he was part of Delhi Daredevils, Kolkata Knight Riders, and Punjab Kings. Now he is with the 5-time champions Mumbai Indians for IPL 2021. Over the 10 matches in IPL, he has scored 61 runs and has taken 3 wickets. He would be hoping to improve the numbers drastically. 
Let's look at Jimmy Neesham's overall stats 
Batting
| | | | | |
| --- | --- | --- | --- | --- |
| | Test | ODI | T20I | T20 |
| Matches | 12 | 66 | 29 | 164 |
| Innings | 22 | 56 | 22 | 130 |
| Runs | 709 | 1320 | 324 | 2237 |
| Best | 137* | 97* | 48* | 59* |
| Average | 33.76 | 28.69 | 21.6 | 23.54 |
| Strike Rate | 66.32 | 97.63 | 157.28 | 138.42 |
| 100s | 2 | 0 | – | 0 |
| 50s | 4 | 6 | 0 | 5 |
Bowling
| | | | | |
| --- | --- | --- | --- | --- |
| | Test | ODI | T20I | T20 |
| Matches | 12 | 66 | 29 | 164 |
| Innings | 21 | 62 | 23 | 146 |
| Runs | 675 | 2139 | 493 | 3744 |
| Wickets | 14 | 68 | 18 | 144 |
| Best in Innings | 3/42 | 5/27 | 3/16 | 4/24 |
| Best in match | 3/42 | 5/27 | 3/1616 | 4/24 |
| Average | 48.21 | 31.45 | 27.38 | 26 |
| Economy | 3.76 | 6.06 | 9.45 | 9.11 |
| Strike Rate | 76.8 | 31.1 | 17.3 | 17.1 |
| 5-fer | 0 | 2 | – | 0 |
| 10-fer | – | – | – | – |