American runners won the gold medal in the 4×100 metres Universal Relay which debuted at the Tokyo Paralympics.
This was for the first time different disability classifications were competing together within each relay team. This race featured two men and women athletes each.
The athletes representing the USA were Noah Malone, Brittni Mason, Nick Mayhugh and Paralympic track cycling star Tatyana MacFadden. These athletes put up a remarkable show as they bagged the gold medal in record time.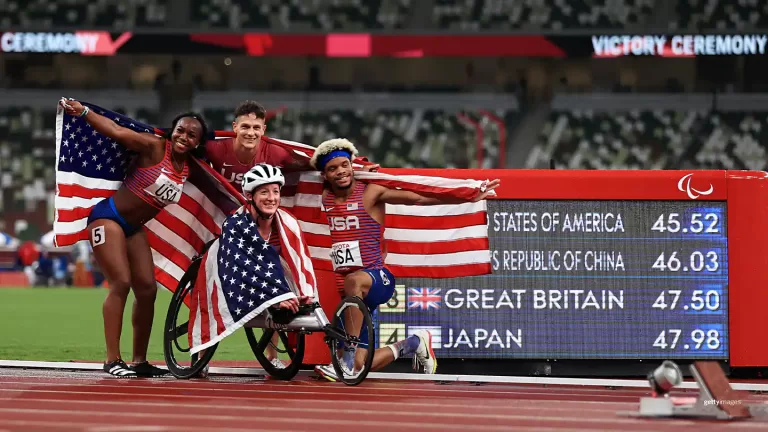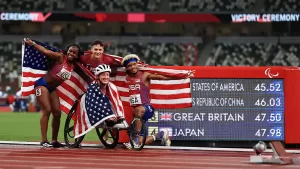 Noah Malone is the youngest member of the team at an age of 19 years. She won her first gold and her third overall medal at the Tokyo Paralympics
Nick Mayhugh also added to his trophy cabinet which already consists of a gold medal that he won earlier in these games.
Tatyana Macfadden who is a Paralympics superstar of sorts won her 20th medal at the grandest of them all for para-athletes.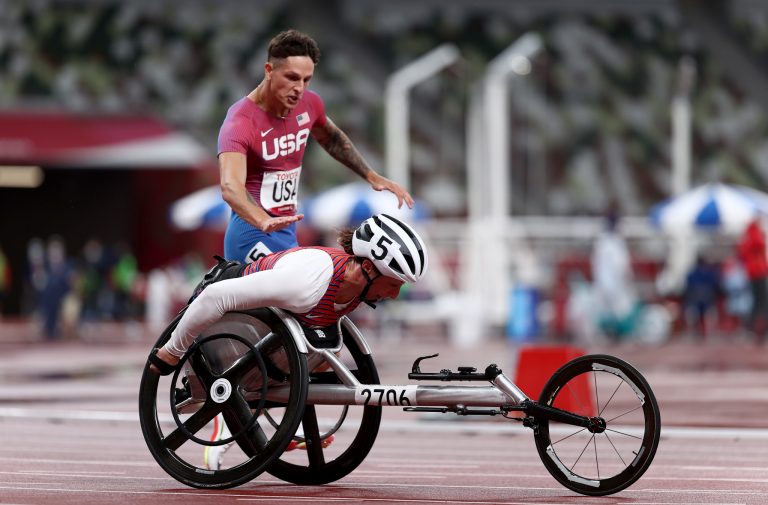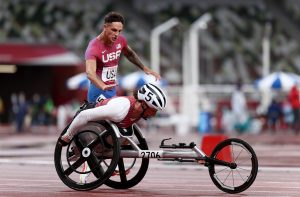 She sealed the super American win a blazing last leg as the rest of the field was no match to her pace.
The American team also broke the world record as they clinched the gold medal in a record 45.52 seconds. This was 0.5 seconds faster than the record set by their Chinese opponents earlier in the day.
The silver medal was won by Great Britain whereas the host Japan clinched the bronze medal.