Michigan Wolverines running backs coach Mike Hart was taken to a hospital for an evaluation after collapsing on the sidelines during the first quarter of Saturday's game in Indiana.
A scary scene unfolded during Saturday's Michigan versus Indiana college football game.
The Wolverines went to their knees around the area while trainers tended to Hart. In solidarity, Indiana joined their knees to the ground and Memorial Stadium went silent.
While carted off the field, Hart gave the universal thumbs up on the way up the tunnel and left the stadium in an ambulance with his wife, responsive.
There was a very scary moment during the first quarter of Michigan football's game vs. Indiana when Wolverines running backs coach Mike Hart suddenly collapsed on the field.
It's not yet clear what happened to Michigan football running backs coach Mike Hart, though some reported that it looked as if the Wolverines coach was suffering from a seizure. Fortunately, Hart was able to give the thumbs-up as he was carted off the field, hopefully, a sign that he was in good health.
Also read: Disappointed Russell Wilson says he let his team down in 12-9 OT loss against Colts
About Mike Hart: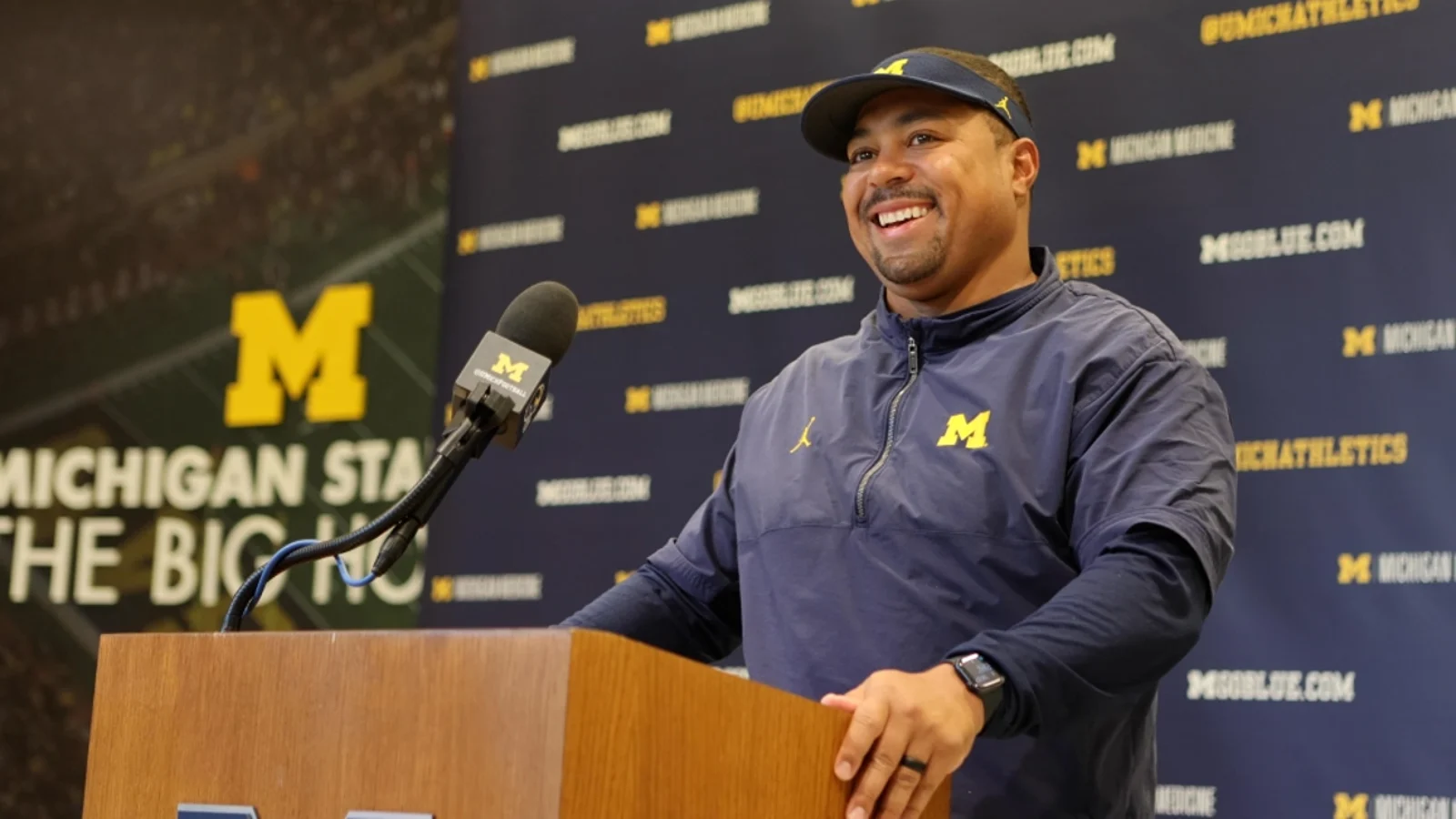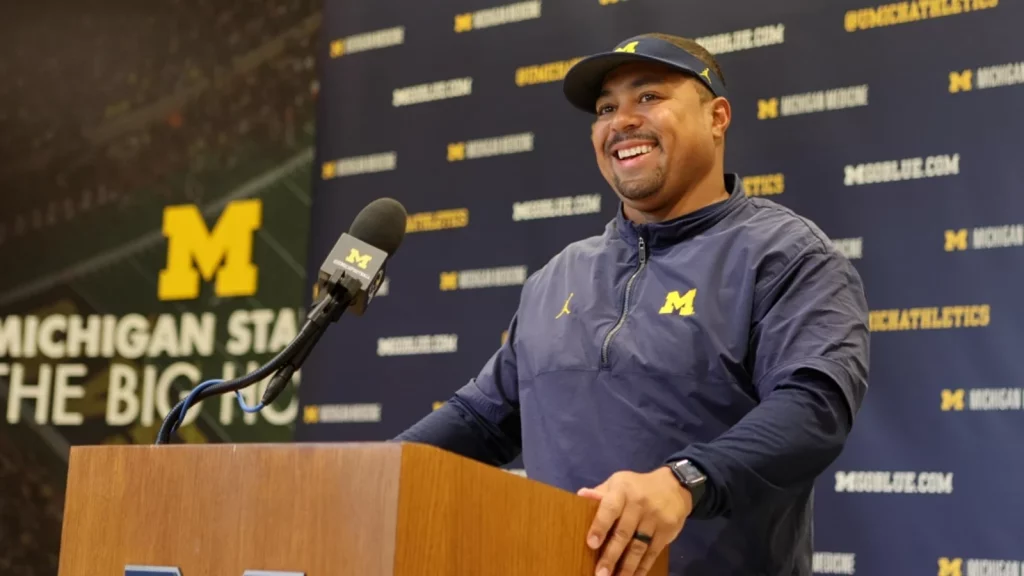 Mike Hart worked for Tom Allen and the Hoosiers from 2017 to 2020, before joining Michigan, where he played football. As a player, he rushed for more than 5,000 yards and is still the career rushing leader for the fourth-ranked Wolverines.
Running backs Blake Corum and Donovan Edwards were visibly emotional on the sideline as Hart was being carted off and were consoled by other coaches.
University of Michigan officials have not responded with an update on Hart's status or what caused the need for the stretcher.
Hart, 36, played for the Wolverines from 2004-2007, exceeding 1000 rushing yards in three of four seasons while finishing fifth in the Heisman Trophy voting in 20o6.
Following his playing career, Hart became the running backs coach for Indiana football, where he resided from 2017-2020. Now in his second season in Ann Arbor, it's clear that Hart is so much more than just a coach to the Michigan football players.
Also read: NFL Players Union calls on League for changes to concussion rules