Tim Frazier signed a one-year contract on Wednesday with the Greek team AEK Athens. In the eight seasons after he left Penn State undrafted in 2014, Frazier has played in 289 regular-season games for various teams, including the 76ers, Trail Blazers, Pelicans, Wizards, Bucks, Pistons, Grizzlies, Cavaliers, and Magic. The 31-year-old journeyman point guard made 12 of them appearances in 2021–22 with Cleveland and Orlando, but he was primarily seen as a temporary roster addition while both clubs dealt with injury- or COVID–19–related absences.
Tim Frazier might Return to NBA
After his contract with AEK Athens expires next summer, Tim Frazier may still return to North America in 2023–24 on a deal that likely contains more guaranteed money than he could earn in the NBA.
Also Read: Rumour: Brooklyn Nets interested in free-agent center Tristan Thompson
Tim Frazier: Career
American professional basketball player Tim Frazier plays for AEK Athens in the Basketball Champions League and Greek Basket League. Frazier was a point guard for Penn State while playing basketball at Strake Jesuit College Preparatory in high school. As a junior in 2012, he received several distinctions from Penn State, including first-team Big Ten and All-Big Ten Defensive team recognition. In his fourth season with the team, Frazier had an injury that required him to sit out the season. He was included to the Bob Cousy Award shortlist and recognised as a finalist for the Senior Class Award during his last season.
Also Read: Kevin Durant to stay at Nets after meeting the Owners-Report
Teams Represented by Frazier
A number of NBA teams, including the Phoenix Suns, New York Knicks, Boston Celtics, Minnesota Timberwolves, Philadelphia 76ers, and Washington Wizards, had Frazier try out before the 2014 NBA draught. He had two workouts with Philadelphia, and an hour after the draught, head coach Brett Brown extended an invitation for him to join the team for the 2014 Las Vegas Summer League.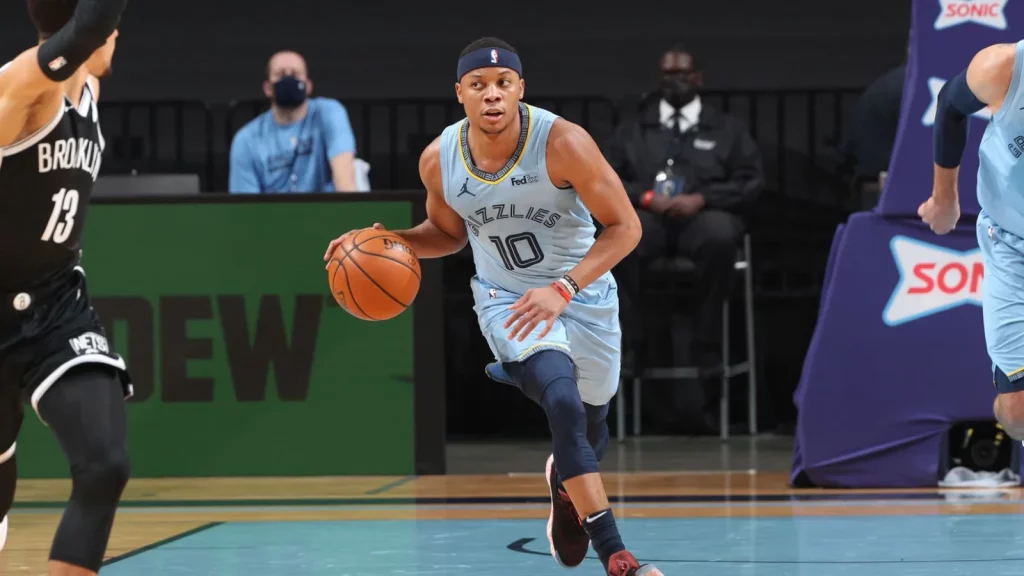 Frazier agreed to a 10-day deal with the Philadelphia 76ers on February 5, 2015. He played in his first NBA game the next day in the Philadelphia 76ers' 96-107 loss to the Boston Celtics. He played off the bench for just under 35 minutes, compiling a game-high 11 assists along with 5 points, 5 rebounds, and 2 steals. Frazier agreed to a 10-day deal with the Orlando Magic on December 21, 2021. On December 31, he agreed to a second 10-day contract with the group. Frazier agreed to a 10-day deal with the Cleveland Cavaliers on February 25, 2022.
Also Read: Fans and Major personalities remembers Late Kobe Bryant on his birthday today