The Utah Jazz have traded star guard Donovan Mitchell to the Cleveland Cavaliers, according to multiple reports. While the community is surprised New York Knicks couldn't bag the All-Star, there is still a lot to be said.
Read along to catch up to speed.
Also read: NBA 2022-23 season schedule.
Donovan Mitchell's deal with the Cavaliers
The Cavaliers will send three players, three unprotected first-round picks and two pick swaps and get Donovan Mitchell in return. Here is the full breakdown:
Cavaliers receive:
Jazz receive:
Collin Sexton
Lauri Markkanen
Ochai Agbaji
2025 first-round pick
2026 pick swap
2027 first-round pick
2028 pick swap
2029 first-round pick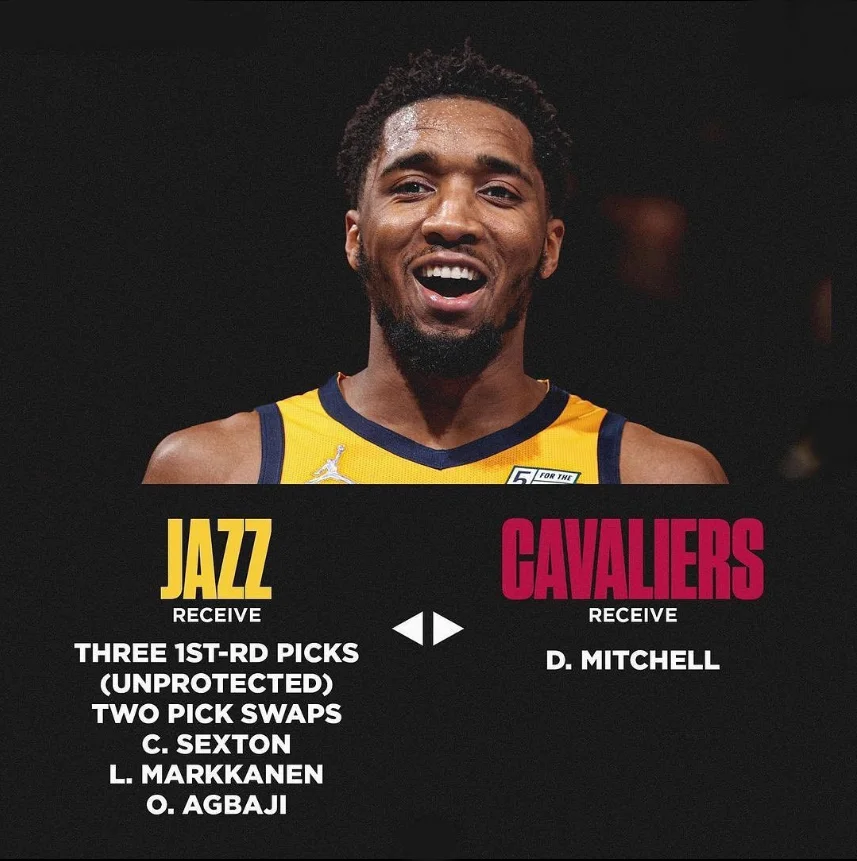 The biggest return in the deal for Utah is free agent Collin Sexton, who has agreed to a four-year, $72 million sign-and-trade deal to remain with the Jazz through the 2026-27 season.
The Jazz have loaded up on future draft assets this offseason after trading both its All-Star players in Mitchell and Rudy Gobert. Between both deals, Utah has acquired seven first-round picks, three pick-swaps and two players that were selected in the first round of the 2022 NBA Draft.
Cleveland, meanwhile, is looking to contend right now. The 25-year-old Mitchell is one of the league's elite scorers and his acquisition could put the Cavs, who won 44 games last season with a young nucleus, among the top teams in the loaded Eastern Conference.
Also read: RJ Barrett confirms $120M deal with New York Knicks
Donovan Mitchell's career
Mitchell, who averaged 25.9 points per game last season, will pair with All-Star point guard Darius Garland and he'll play along with All-Star center Jarett Allen and forward Evan Mobley, who had a strong rookie season.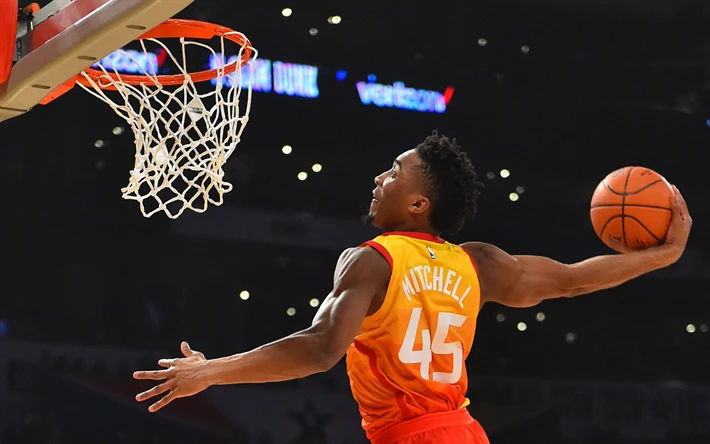 Donovan is an incredible finisher. His prowess with the ball helps him to easily weave around defenders, get to the basket and dunk the ball in.
How the Knicks missed on the deal
The Knicks had the opportunity to land a young, marketable All-Star in Donovan Mitchell who specifically wanted to go to New York, but the team passed over draft considerations.
"They whiffed on a softball," an NBA source said. "The Knicks thought they were bidding against themselves. The Cavaliers beg to differ."
The Knicks not only have all seven of their own first-rounders available, but the franchise also has four additional picks of varying protection from the Dallas Mavericks, Detroit Pistons, Milwaukee Bucks and Washington Wizards. With eight picks and three potential swaps, New York couldn't outspend the Cavaliers?
That's not to suggest New York should give everything to Utah, but the Knicks should have found a compromise with the Jazz that exceeded Cleveland's generous offer.
If there's good news for struggling Knicks fans, the team kept its powder dry. The team still has the means to make a transformative trade. The challenge will be finding that opportunity. Top-flight talent doesn't become available often in the NBA. When that time comes, if it comes, New York better not overplay their hand again.
Also read: Top 5: Most NBA appearances of all time
---
Thank you for reading it. Leave us a comment if you liked it.
Do follow us on: Google News | Facebook | Instagram | Twitter | Youtube | LinkedIn
Have a good day ahead 🙂