Dallas Mavericks v Utah Jazz: Finishing fourth in the western conference, Dallas Maverick has an overwhelming form of 8-2 in the last 10 matches. The Dallas outfit has come off from a much-needed victory against San Antonio Spurs in their last game of the regular season. However, all is not sunshine and rainbows in the Mavericks camp. Luka Doncic is out of the game with a left calf strain, diagnosed earlier in the week. It is not certain for how long the Slovenian point guard will be out, but his absence will be felt tremendously in the Mavericks camp. He was injured in the clash against San Antonio Spurs.
Utah Jazz has been struggling in the final stretch of the regular season, finishing 5-7 in the last 12 games. Donovan Mitchell, in particular, has been finding it difficult for the last few games, with Jazz having an incredible difficulty maintaining the lead. Few experts have even cast doubt into this, calling for Mitchell to change his approach to the end of the game. However, the postseason is a different beast altogether. If the disappointment carved deep into Donovan Mitchell and Rudy Gobert, the playoff might be the time to repay the expectations levied on quite a solid team, at least on paper.
Dallas Mavericks Match preview
With the talisman out of the picture, for now, Dwight Powell could be an influence in the game. His record-setting 67.1 percent field goal has come as a sign of reliability to carry the Dallas outfit through the busy schedule of Playoffs. Dwight has played in 81 games this regular season and having come from a very intimidating Achilles injury, managed to put incredible numbers to power the team forward. Having done that, he also got praise from the legend Kevin Durant.
It will be a saddening affair for the mavericks faithful to see Luka out, as he was beginning to form quite an impressive partnership with Dwight Powell, recording 121 assists to Powell this season.
Spencer Dinwiddle has been more than pulling his weight ever since his trade, with a conversion of 56,8 percent in two-pointers. The system of Dallas favors his style of play, as he is left to make his own mark in the game. There are a few point guards in the team that can give the Jazz team a run for their money.
Utah Jazz Match preview
The defensive player of the year Rudy Gobert would undoubtedly be a huge asset in halting the free-flowing Mavericks offense. But the offense of Jazz has been a remarkable characteristic this season, with Donovan Mitchell in the exceptional limelight.
Despite the disappointment of losing the top four position, Jazz has the burden of expectation going into this playoff, after the shake-up in the team this season. They have become a regular contender in the western conference as of late. Also with the game changing point guard Luka Doncic out of the way for now, Utah need to establish an advantage going into the rest of the season.
Also Read: Larry Jordan Net Worth 2022: Salary, Brand Endorsements, Cars, House
Match details
Fixture: Dallas Mavericks vs Utah Jazz, Playoffs Round 1, Game 1
Date: 16th April
Venue: American Airlines Center, Dallas
Dallas Mavericks v Utah Jazz Predicted Lineup
Utah Jazz Predicted Lineup: Mike Conley (G), Donovan Mitchell (G), Bojan Bogdanovic (F), Royce O' Neal (F), Rudy Gobert (F)
Dallas Mavericks Predicted Lineup: Jalen Brunson (G), Spencer Dinwiddle (F), Dorian Finney Smith (F), Reggie Bullock (F), Dwight Powell (C)
Dallas Mavericks v Utah Jazz Betting Odds & Spreads
Jazz is (-280) to win and Mavericks is (+210) to win
Also Read: Enes Kanter Net Worth 2022: Salary, Endorsements, House, Properties, Cars Collection, etc.
Dallas Mavericks v Utah Jazz Head to Head Stats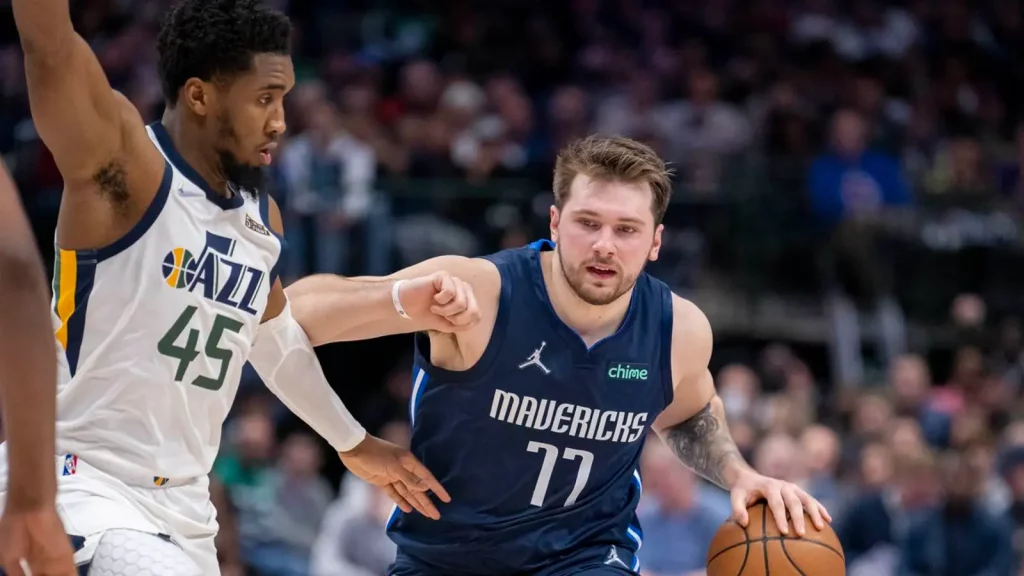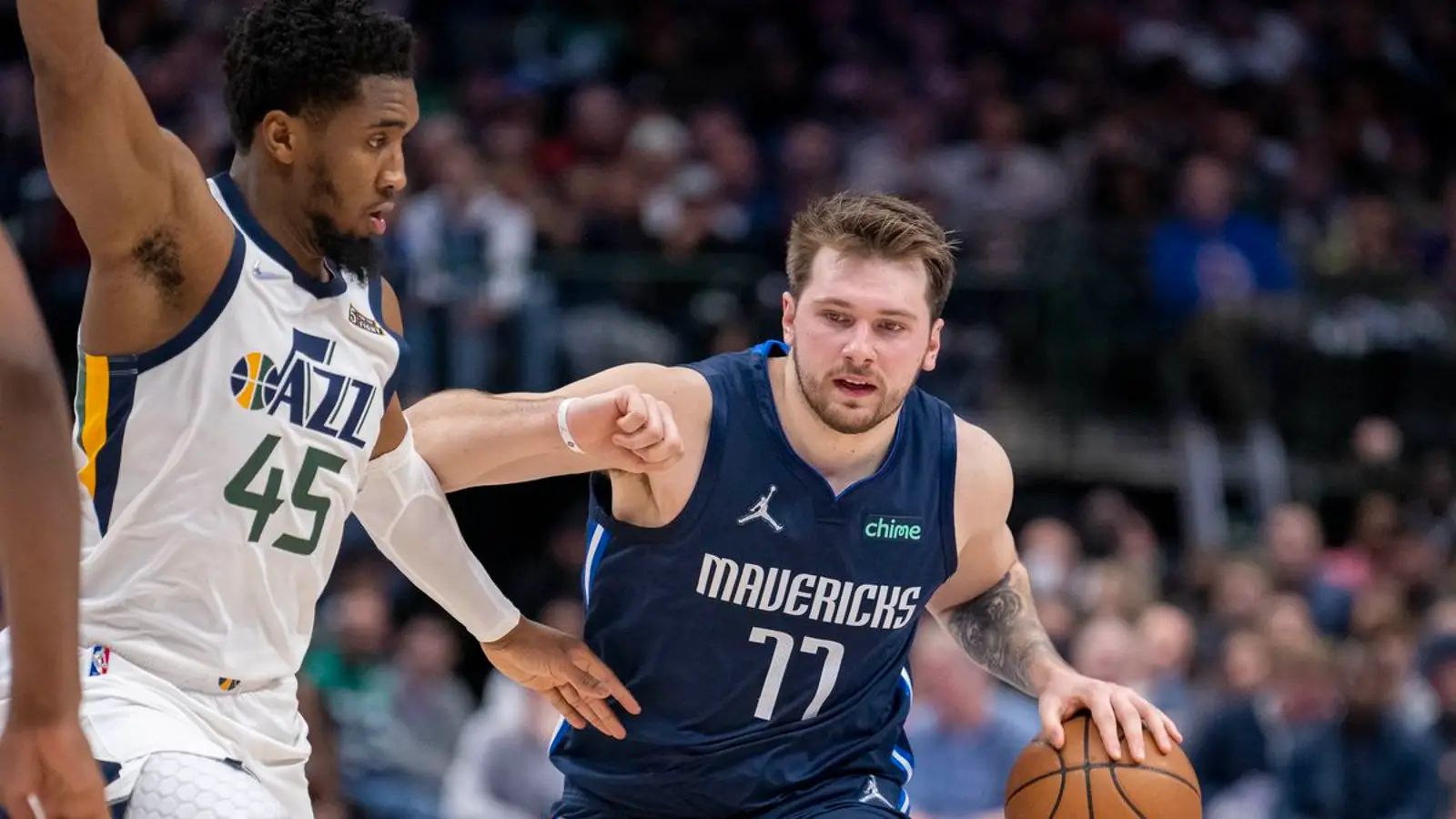 Mavericks won 77 times, while Utah Jazz won 106 wins.
Dallas Mavericks v Utah Jazz Match Prediction
With Luka Doncic out of the game, Utah jazz can take advantage of the series. However, it won't be a walkover as there are plenty of point guard options to cover up for the Slovenian's presence.
Prediction: Utah Jazz has a slight advantage and expected to win the match.
Live Streaming: Where to watch Dallas Mavericks v Utah Jazz match?
It will be live-streamed on ESPN and Fubo TV
Also Read: Ben Wallace Net worth 2022: Salary, Endorsements, Cars Collection, House and property, etc