Former Boston Celtics Coach Joe Mazzulla has been reportedly appointed as the new Head Coach of the 2021-22 finalists. This report comes in after coach Ime Udoka was suspended by the Boston Celtics 'for violations of team policies'.
Joe Mazzulla's rise to the top with Boston Celtics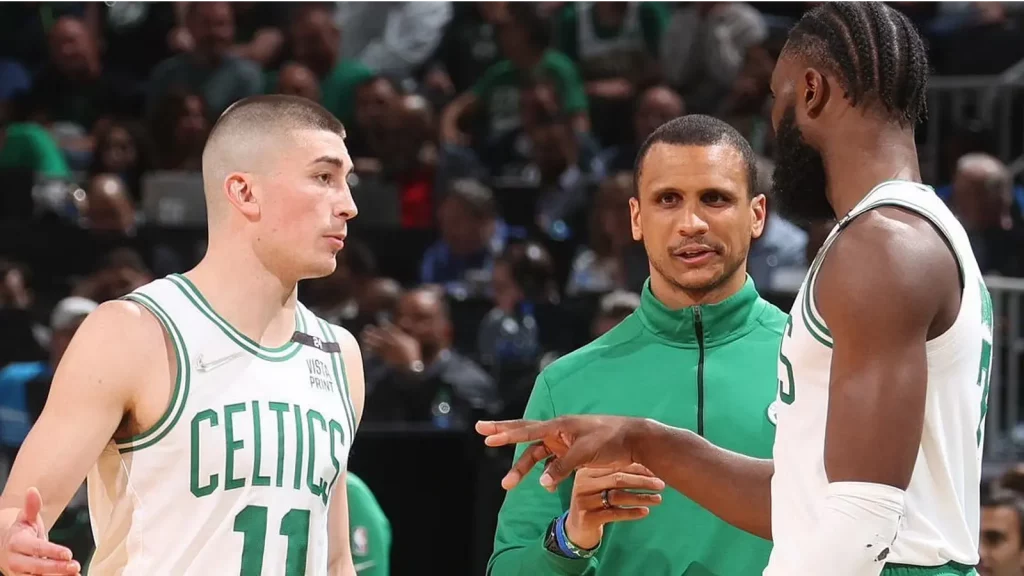 Joe Mazzulla has been a part of the Celtics coaching staff since 2019 and has further been elevated to a Celtics bench role in place of Hardy this season.
"I've always said this is where I want to be, because being from here and working for the Celtics means a lot more to me," Mazzulla told the Globe in August. "It's close to my heart and family. I was just fortunate Brad and Ime agreed I should move up."
Initially, Joe Mazzulla went on to work as an assistant coach at Glenville State, Fairmont State, and with the Celtics' G League affiliate in Maine before being hired as Fairmont State's head coach. Now, he is in a position to lead an NBA team with championship dreams and he is two years younger than the starting power forward, Al Horford.
Udoka spoke highly of Joe Mazzulla's potential and growth last season as well. "I love Joe. … He's helped me out tremendously as a player and as a person."
NBA superstar Jayson Tatum was also heard to be highly appreciative of the work Joe Mazzulla has done over his time with the Celtics.
"I love Joe," said Tatum. "I think just being around him … you could tell how passionate he is about the guys and his craft. He's gotten so much more knowledgeable, more detailed, just vocal. More comfortable in his role as a coach. You've seen a growth from his first year.
"He's helped me out tremendously as a player and as a person. I can't say enough good things about Joe. Everybody appreciates him, what he brings to this team. I'm glad that we have him."
Now, with his massive new role, Joe Mazzulla likely faces the gigantic task of navigating what's turning into a whirlwind of a season. With injuries to key players like Danilo Gallinari and Robert Williams III in addition to what's been reported about Udoka, there will be a lot of non-basketball storylines for Mazzulla to lead the team through.
Also read: Draymond Green claims referees are biased against him
Celtics statement and Ime Udoka's apology to fans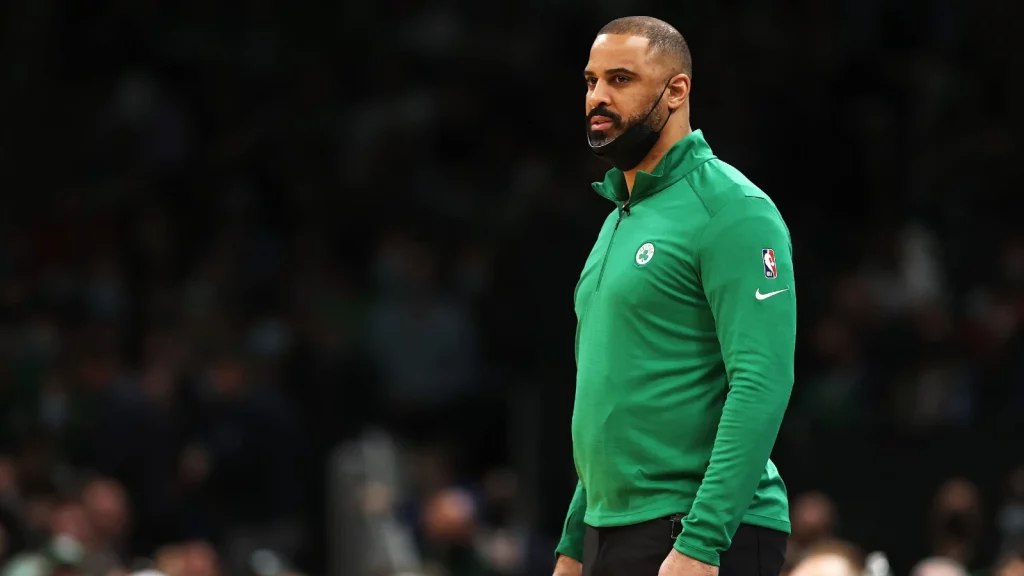 The Boston Celtics have announced what's been speculated for the last 24 hours – head coach Ime Udoka has been suspended for the 2022-23 NBA season. This is a punishment from the Boston Celtics organization and not the NBA itself as it's a violation of the team's policy.
"The Boston Celtics announced today that the team has suspended Head Coach Ime Udoka for the 2022-23 season for violations of team policies. A decision about his future with the Celtics beyond this season will be made at a later date. The suspension takes effect immediately," the statement said.
Ime Udoka also released a statement upon the official announcement's release:
"I want to apologize to our players, fans, the entire Celtics organization, and my family for letting them down. I am sorry for putting the team in this difficult situation, and I accept the team's decision. Out of respect for everyone involved, I will have no further comment."
Udoka's suspension is a stunning development for a Celtics team that stands as the favourite to win the NBA championship.
Also read: Celtics coach Ime Udoka facing lengthy suspension for violation