In a world where everything is driven by money and fame, 'loyalty' is hard to find. Similarly, World Football is driven by transfer market fees and weekly wages. Such a trend has been observed in the premier league where players do not just want money, they want fame and to be valued hence end up switching to a club that is willing to pay them more. However, we have seen quite a few legends in the past who have only played for one club throughout their career. These players have spent their entire career playing for only one club having 600+ appearances and earned themselves the status of a club legend. Let us have look at the top 5 one-club players in the premier league:
Top 5 One Club Player In Premier League :
#5 Tony Adams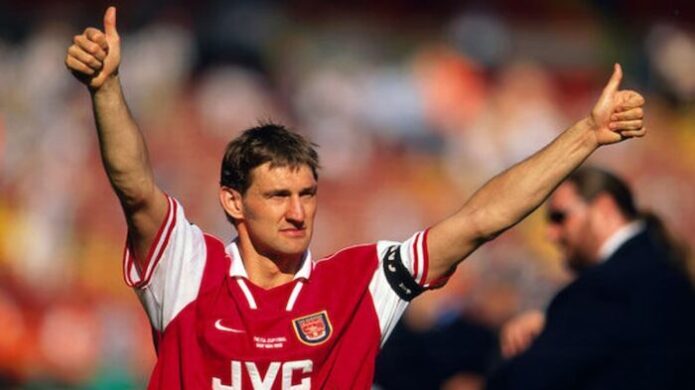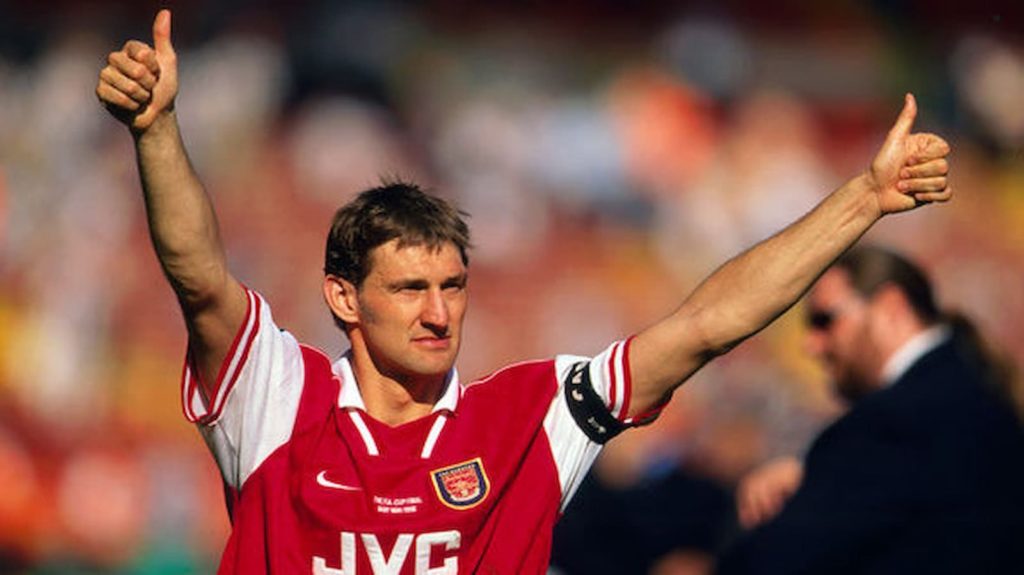 Club: Arsenal
Appearances: 672
Popularly known as 'Mr. Arsenal', Tony Adams played 23 years for the club from 1980 to 2003. He had 672 appearances playing as a center-back for the gunners. Tony won 12 trophies at the club including four league titles, three FA Cups, and two football league cups. Moreover, He earned great respect in the team as he was given the responsibility to captain the Gunners at the early age of 21. Adams defended the badge for 14 years as a captain before finally taking up retirement. He earned himself a permanent place in the club history as his statue was placed outside the Emirates Stadium on the club's 125th anniversary. He is a perfect example of loyalty and dedication.
Read more: World Best Playing XI Of All Time
#4 Paul Scholes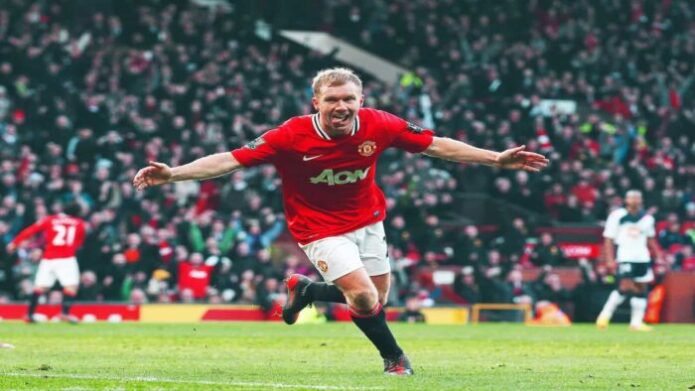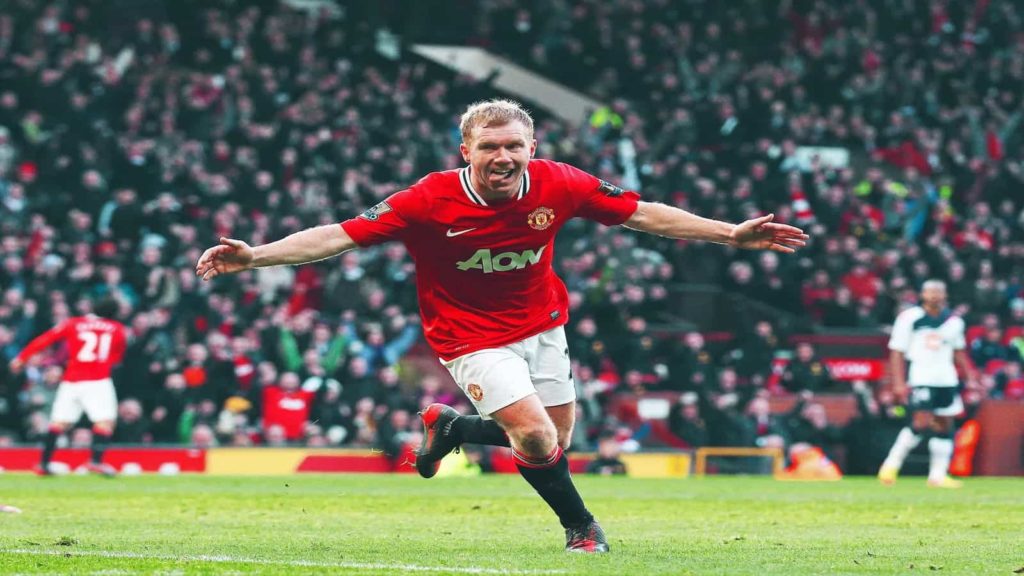 Club: Manchester United
Appearances: 711
Paul Scholes started playing as a midfielder for the Manchester United youth academy in 1991 at the age of 17. He debuted for the red devils in 1994 scoring two goals leading united to a 2-1 victory against Port Vale. Scholes then went on play 22 years for the club having 711 appearances before finally retiring in 2013. The English midfielder won 27 trophies including 11 league titles, 2 UCLs, and 4 FA Cups establishing himself as a club legend. The most interesting fact about his time at the club is that he once retired in 2011, but came back to play for united in 2013 when they were having an injury crisis. The devils won their last league title to date in that season. Scholes is regarded as the best midfielder to have played for the club and surely one of the best one-club players in the premier league.
#3 Jamie Carragher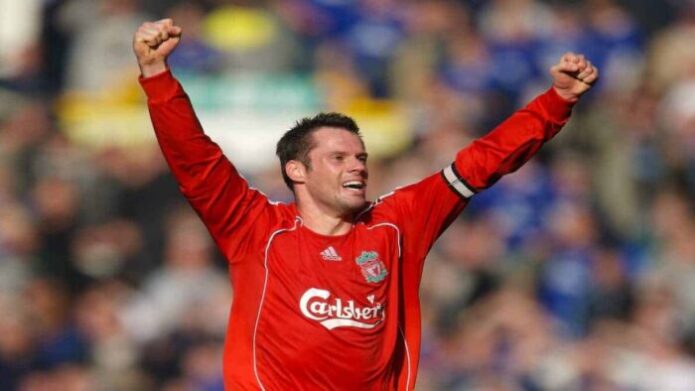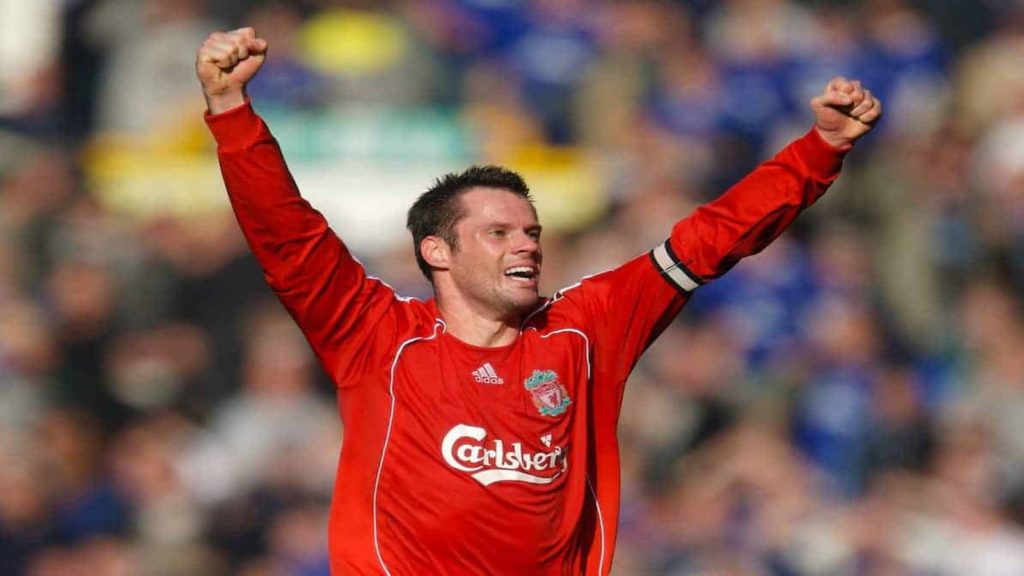 Club: Liverpool
Appearances: 739
James Lee Duncan Carragher made his debut playing as a central defender for the reds in 1997. He held the Anfield fort for long 17 years until finally retiring in 2013. Jamie won 11 trophies at the club including a champions league title, a UEFA Cup, and 3 league cups. Even though his time at the club was overshadowed by club legend Steven Gerrard, he still wins the heart of the fans by being the most loyal member. Carra, as is more popularly known, vice-captained the Liverpool side for ten years. He was also awarded the Liverpool player of the season award in 2005. Today Jamie is seen as a football pundit on the sky sports panel alongside United legend Gary Neville.
Also Read: 5 Greatest Indian Footballers Of All Time
#2 Jack Charlton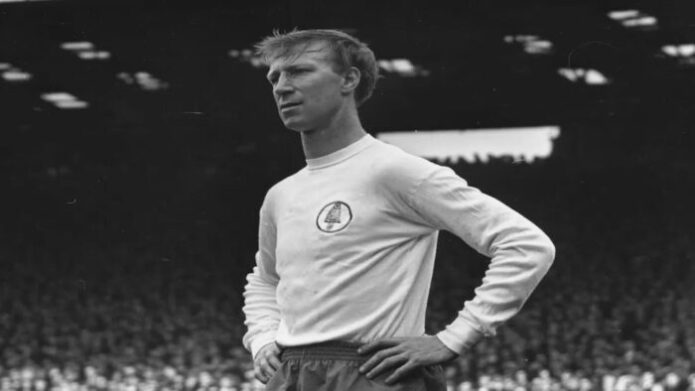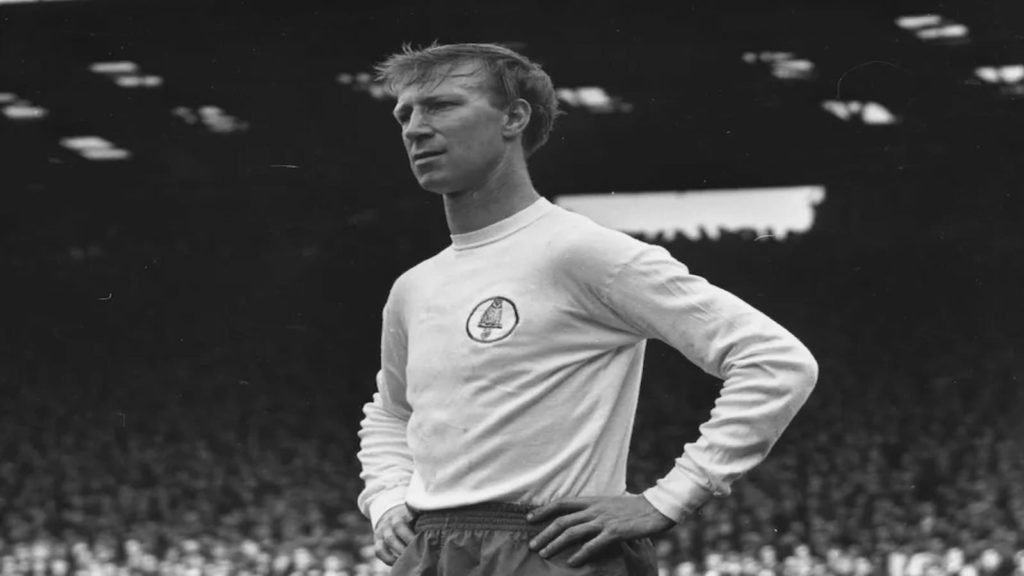 Club: Leeds united
Appearances: 744
Jack Charlton was born in Northumberland, in a footballing family on 8 May 1935. Moreover, he happens to be the younger brother of United legend Bobby Charlton. After playing for the youth team, Charlton debuted playing as a center-back for Leeds United in 1953. He never looked back playing 21 years for the club till 1973. During this time he made 744 appearances for the club winning 6 trophies. Charlton won the league cup in 1968, first division in 1969, and also won the FA Cup in 1972. Charlton defended the Leeds pride as a rock for 21 years writing down his name in club history. Apart from the club, Charlton had a remarkable international career with England. He won the world cup with them in 1966. He's 2nd on our One Club Player In the Premier League list.
#1 Ryan Giggs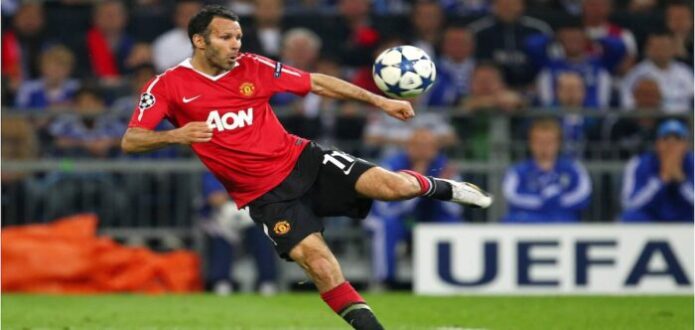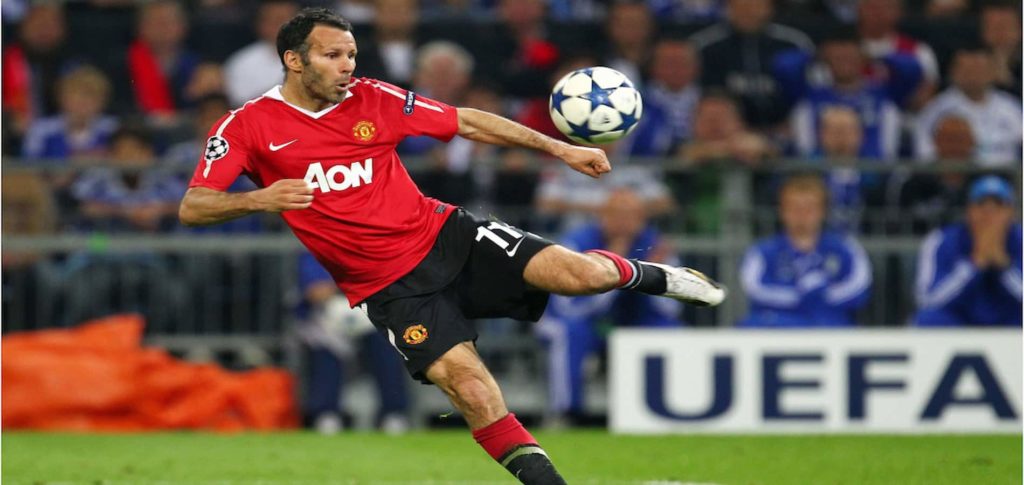 Club: Manchester united
Appearances: 963
Ryan Joseph Giggs made his debut as a midfielder for the red devils in 1990 against Everton. Giggs is one of the most decorated players, United ever saw. The fans rate him as their all-time favorite for serving the club for 24 years as a loyal servant. He won 35 titles with the club including 13 league titles, 2 champions league, 4 FA Cups, 9 super cups. The Welshman proved himself to be a true club legend as he tops the list of most appearances for the club and also only ever played for the red devils before retiring in 2014. 'Giggsy', as affectionately known by the fans also had a successful career with the Wales national team. Truly speaking, Giggs is the greatest one-club player of all time in the premier league.
Some honorable mentions include Billy Wright, Gary Neville, Gary Kelly, Ledley King among others.
Read more: Top 5 One Season Wonders In Premier League
| | | | | | |
| --- | --- | --- | --- | --- | --- |
| Serial No. | Player | Club | Appearances | Years played | No. of titles |
| 5 | Tony Adams | Arsenal | 672 | 23 | 12 |
| 4 | Paul Scholes | Manchester United | 711 | 22 | 27 |
| 3 | Jamie Carragher | Liverpool | 739 | 17 | 11 |
| 2 | Jack Charlton | Leeds united | 744 | 21 | 6 |
| 1 | Ryan Giggs | Manchester United | 963 | 24 | 35 |
Follow TheSportsLite for more such updates. Happy reading!