Asian footballer Ali Daei holds the record for the highest number of goals in international football. Which was recently surpassed by Portugal legend Cristiano Ronaldo. Indian captain Sunil Chettri is also on the list of top goal scorers from Asia. Here is the list of the top 5 Asian players with the most goals in international football:
5.Teerasil Dangda (Thailand) – 42 goals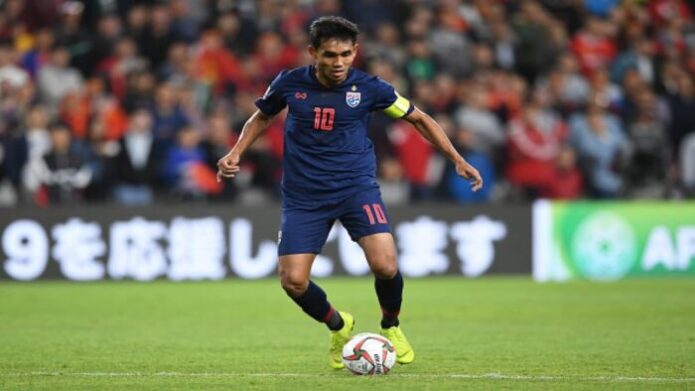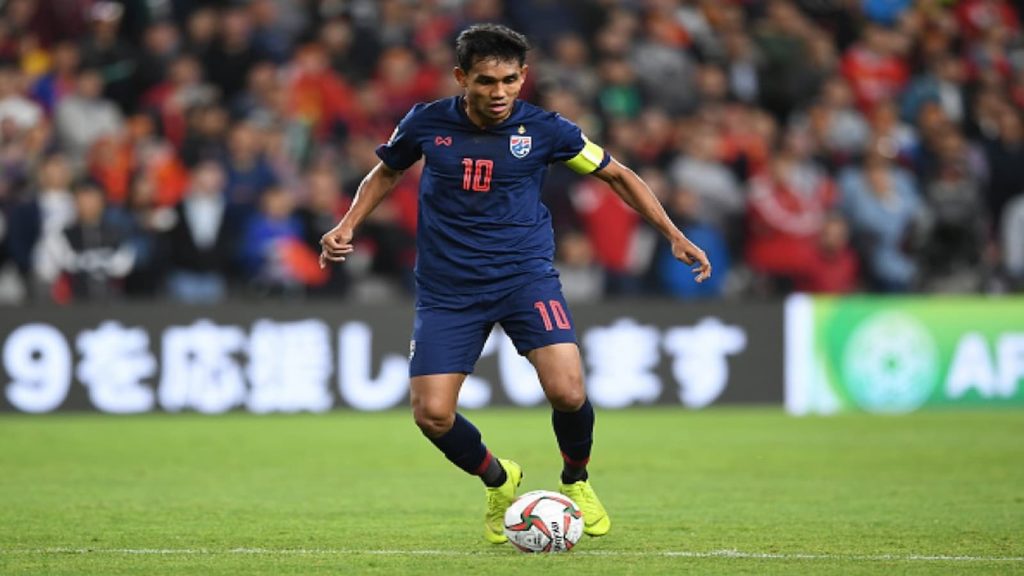 Possibly the most complete striker in the Thailand squad right now. Teerasil Dangda maintains huge influence over their game. Not only a clinical goalscorer, He often creates chances and provides assists to his fellow teammates. He has scored 42 goals in his 95 appearances for the War Elephants. He will definitely look to further raise the bar in the goal-scoring department and bring joy to his national side.
4.Ahmed Khalil (United Arab Emirates)- 46 goals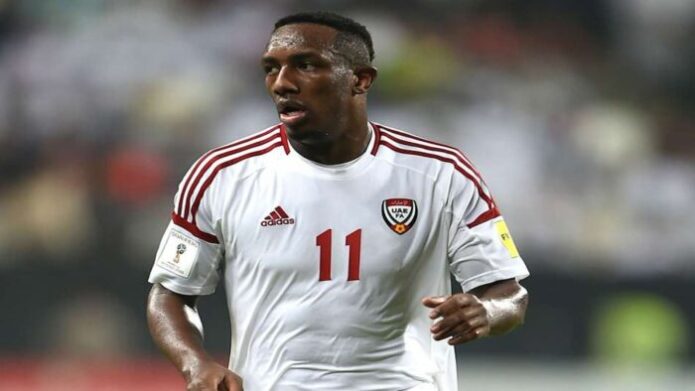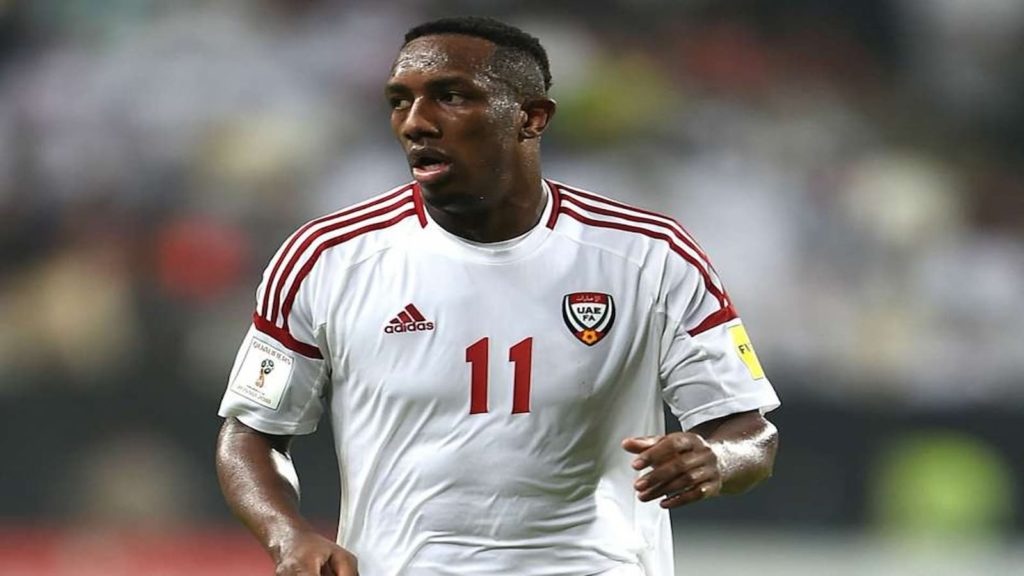 Ahmed Khalil's risen as the United Arab Emirates' most reliable striking option in recent years. The Al-Ahli academy graduate has been a key clog to his team's success, scoring goals for fun and on important occasions for his nation. Khalil has scored 46 goals in his 99 appearances for the Whites. He will definitely aim to increase his tally and thrill the fans with some spectacular goals.
Read More: Top Five Asian Players With All-Time Most Appearances In Serie A
3.Ali Mabkhout (United Arab Emirates)- 46 goals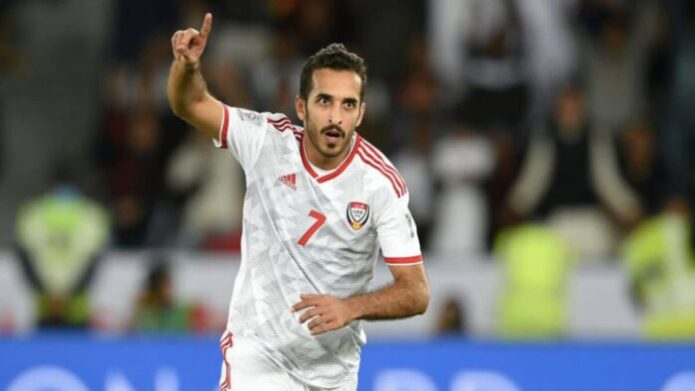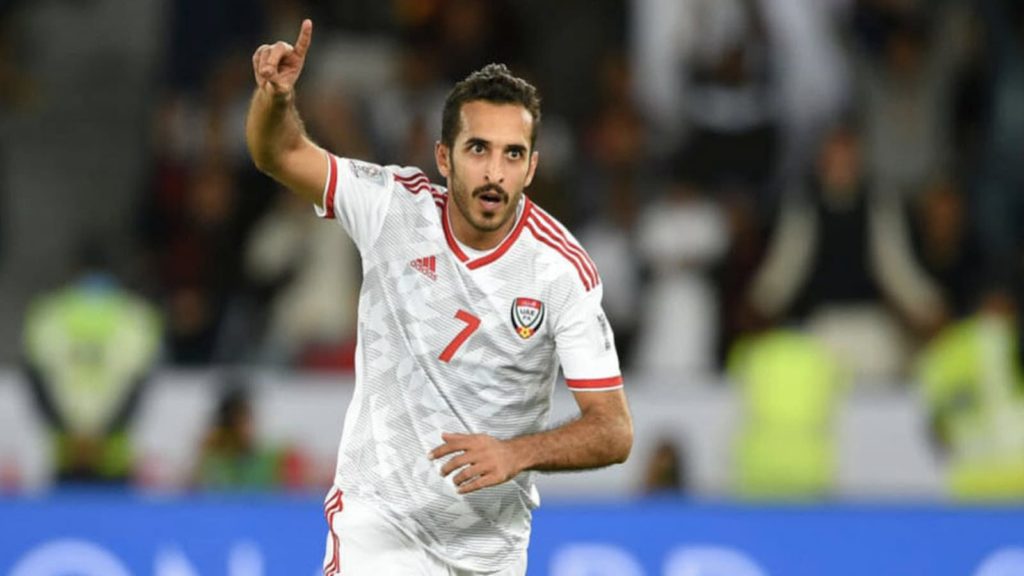 The man the whole of the United Arab Emirates will have their eyes on, star striker Ali Mabkhout has become a sensation among the football fanatics of his country. His brilliant striking ability and consistency make him their most dangerous striker. He has scored 46 goals in only 73 appearances for the Whites. Ali Mabkhout plays for UAE Pro League club Al Jazira. He has been awarded as the top scorer of UAE Pro League in 2016-17 and 2020-21 season.
2.Phil Younghusband (Philippines) – 52 goals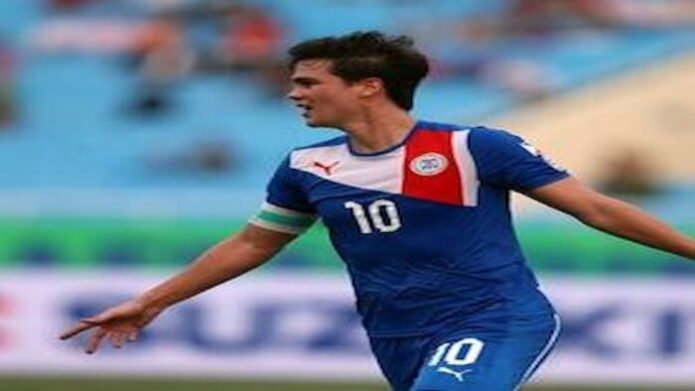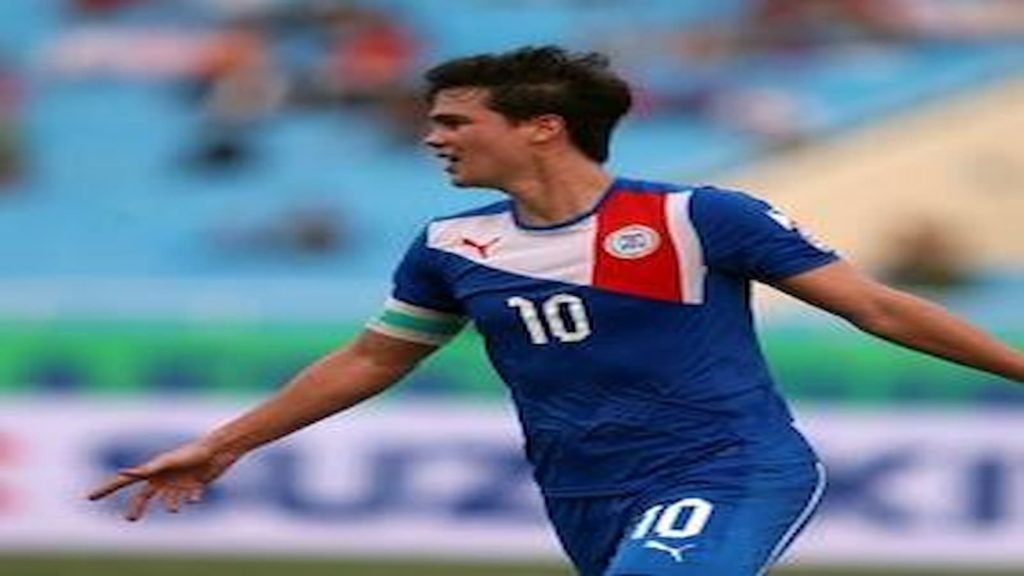 This youngster has been the target man to take the Philippines forward in recent years. The Chelsea youth academy graduate is a tireless worker and an amazing performer for his side. Phil has scored 52 goals in his 105 appearances for the Azkals. The striker will aim to add to his tally and take the Philippines as far as possible. He has played for top clubs like San Beda FC, Meralco Sparks and Davao Aguilas respectively.
1.Sunil Chhetri (India)- 65 goals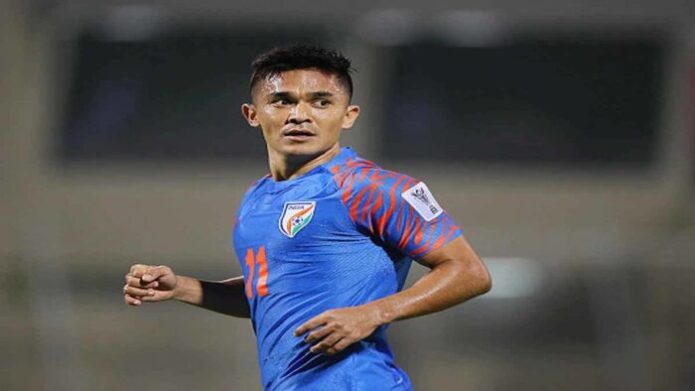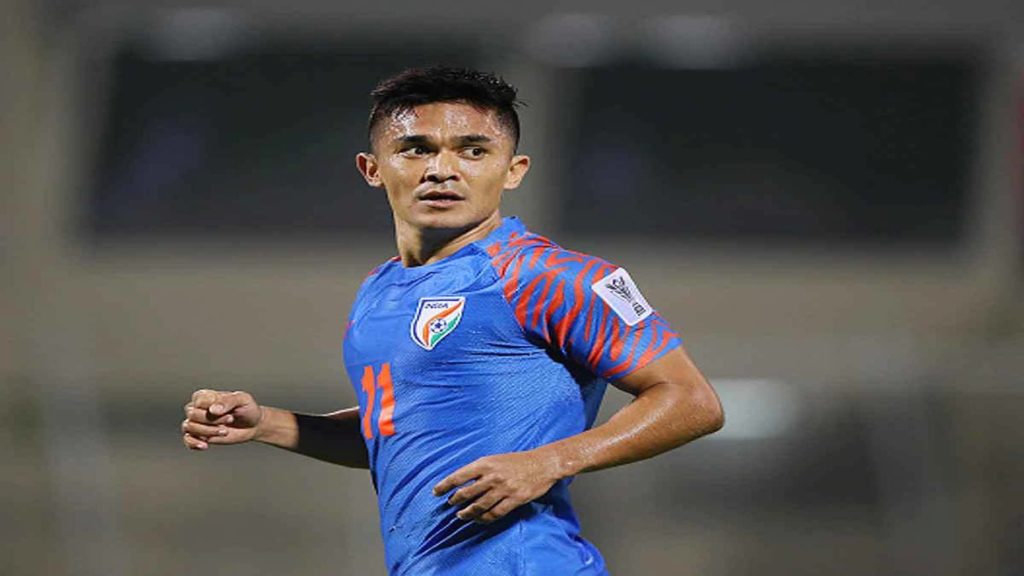 India's own captain fantastic has been the torchbearer for Indian football over the past decade so far. The Bengaluru FC striker has been in excellent form for his nation. He played a huge part in India's climb in recent years and also in their Asian Cup qualifying campaign. Scored 65 goals in his 103 appearances for the Blue Tigers. Indian Captain Still looks vigorous going forward, to increase his tally and lead his country towards success.
5 Asian Players with most goals in International football
| | | | |
| --- | --- | --- | --- |
| Number | Name | Goal scored | Matches |
| 1 | Sunil Chhetri | 65 | 103 |
| 2 | Phil Younghusband | 52 | 105 |
| 3 | Ali Mabkhout | 46 | 73 |
| 4 | Ahmed Khalil | 46 | 99 |
| 5 | Terrasil Dangda | 42 | 95 |