The Armaguerra 43 submachine gun was introduced to the meta in Call of Duty: Warzone Pacific's Season Two Reloaded update, and it has since become one of the best guns in the game. The gun is described in the game as a "very high rate-of-fire SMG" that is "effective at short to medium range engagements," which is an apt way to describe the new weapon. It's a bullet hose, especially up close, but it's not good for long-range combat on Caldera or anywhere else. So, today we are going to show you the best Armaguerra 43 loadout in COD: Warzone
The Armaguerra has become a popular pick in the Warzone meta since its inception, particularly during the summer of 2022 when Resurgence on Fortune's Keep is available. Along with the MP-40n and Marco 5, it's a top-three SMG in the game, regardless of whether players are in Caldera for BR, Fortune's Keep, or Rebirth Island for Resurgence.
According to WZRanked, the Armaguerra has nearly a 10% pick rate on Fortune's Keep and is a meta mainstay in loadouts across the game's small-scale maps.
Also Read: Call of Duty Modern Warfare 2 Cast list 2022
The best Armaguerra 43 loadout in COD: Warzone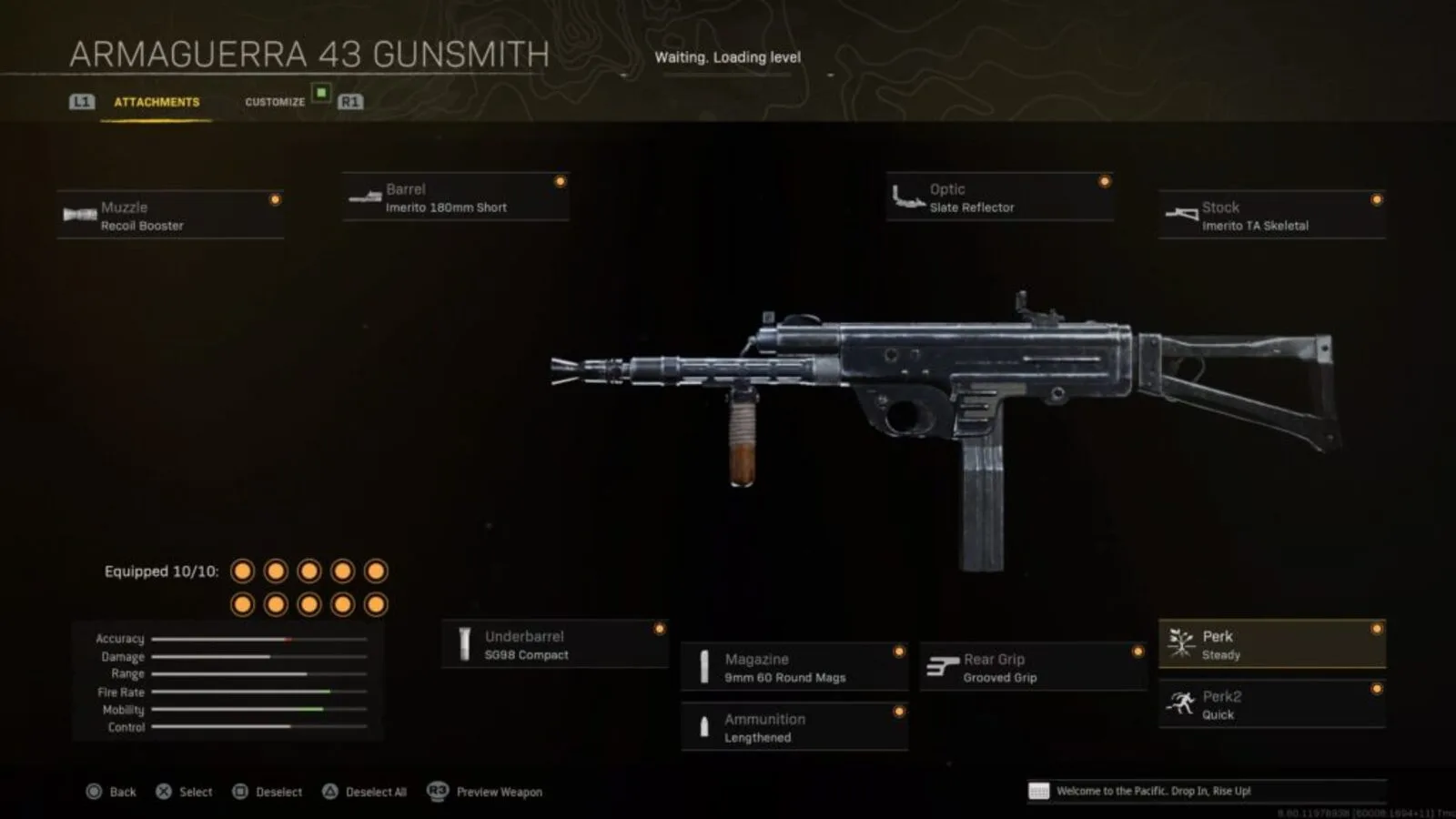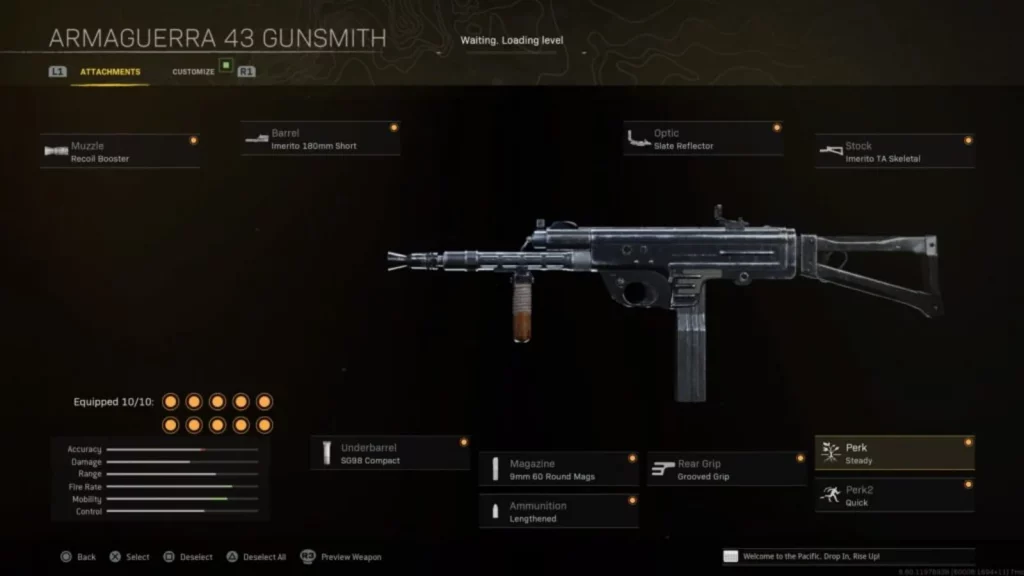 Muzzle: Recoil Booster
Barrel: Imerito 180mm Short
Optic: Slate Reflector
Stock: Imerito TA Skeletal
Underbarrel: SG98 Compact
Magazine: 9mm 60 Round Mags
Ammo Type: Lengthened
Rear Grip: Grooved Grip
Perk 1: Steady
Perk 2: Quick
The Armaguerra fits in with the rest of the current Warzone SMG meta, which means it's time to boost its already-high fire rate for even more DPS, the range for versatility, and control to reduce recoil.
Also Read: How to Slide and dive in Call of Duty: Modern Warfare 2
This set of attachments will accomplish all of those tasks. The only thing we recommend changing is the optic. If you don't like the Slate Reflector, try the MM Largo or MM SC iron sights for even faster target acquisition.
Combine the Armaguerra 43 with a long-range weapon such as a sniper, your favorite assault rifle, or a light machine gun for a deadly combination whether you're in BR or Resurgence.
Also Read: Best SMGs in Call of Duty Mobile
For More news related to the games and esports, keep checking The SportsLite