The Fortnite GOAT skin is the most recent craze to hit the popular video game. Epic Games is collaborating with Coffee Stain for Goat Simulator 3, and the new skin is the result of that collaboration.
Epic Games revealed the new crossover in a hilarious collaboration trailer on Thursday, September 29, 2022. The GOAT skin has surprised Fortnite players, but given that the developer has collaborated with a variety of games and brands, this makes sense.
The company is promoting Goat Simulator 3 because it will be released on the Epic Games Store. Anyone who pre-orders the game will receive a free GOAT skin in Fortnite Battle Royale.
So today we will tell you everything about how to get the new Goat skin for free.
How to Get the GOAT Skin in Fortnite for Free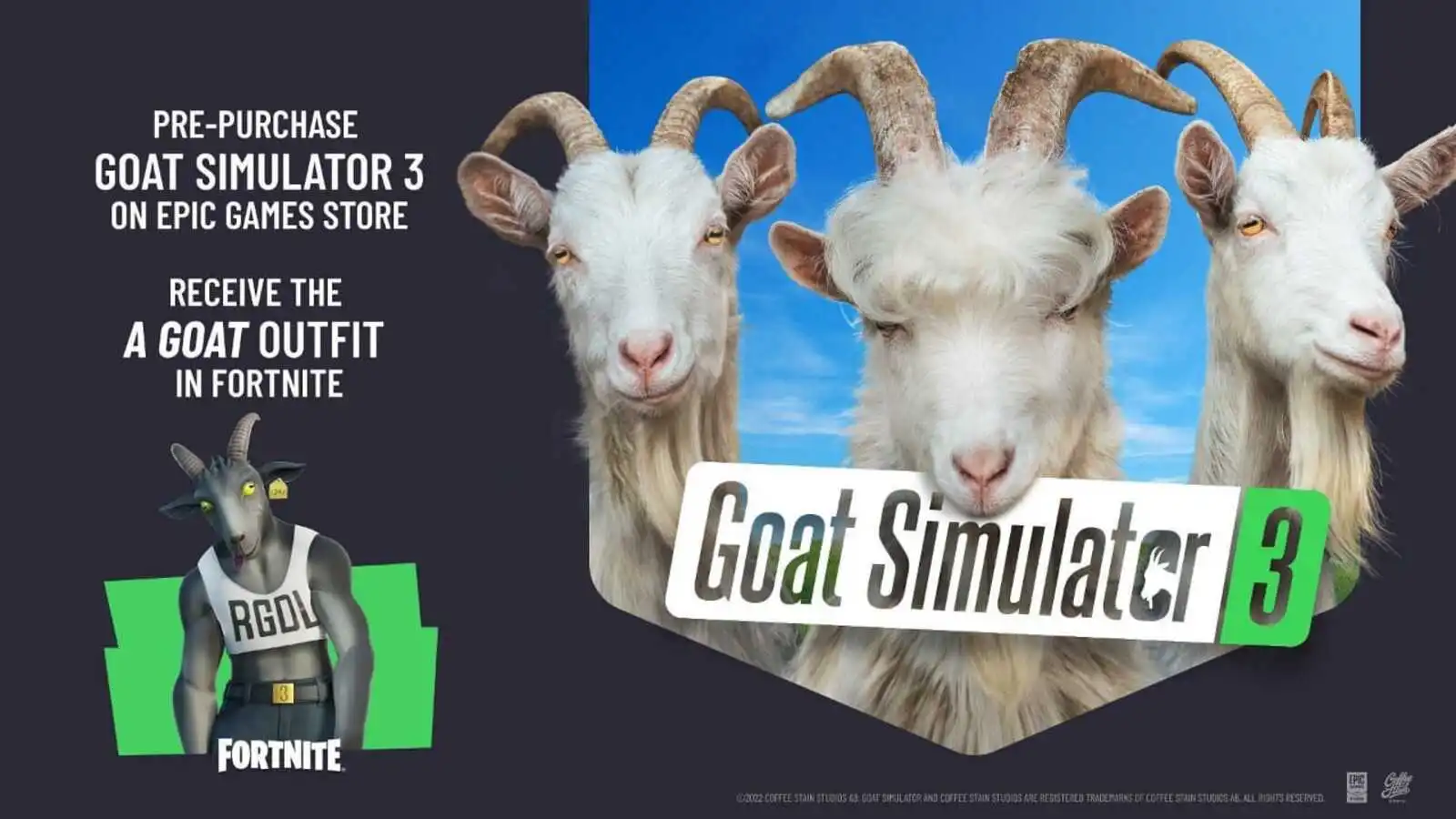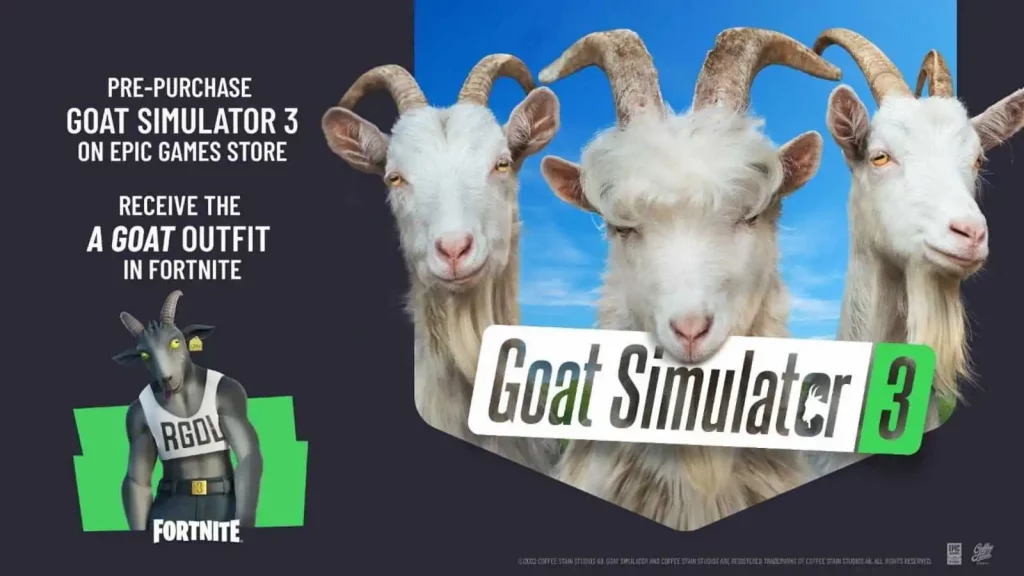 The new Goat Simulator 3 will be released on November 17, 2022. The video game will be available on the Epic Games Store for Xbox Series X/S, PS5, and PC.
The game's main character is a goat named Pilgor, on whom the Fortnite GOAT skin is based. Pilgor is the main character in the Goat Simulator series, and he enjoys nothing more than going on a rampage all over the world!
Also Read: How to resolve the "Failed to download supervised settings" error in Fortnite
Pilgor appears in Fortnite Battle Royale wearing jeans and a tank top. Despite being the game's newest skin, we expect him to be very popular because he looks hilarious.
Many Fortnite creators have also received the free GOAT skin. It is currently unknown what the requirements are for receiving free skins from Epic Games. Everyone who has received them, however, is part of Fortnite's Support-A-Creator programme and has thousands of followers or supporters.
Also Read: Easy way to get SypherPK Icon Series Skin in Fortnite chapter 3
Please visit the Epic Games Store to pre-order Goat Simulator 3 and receive the GOAT skin for free. The video game costs $29.99, but you won't be able to play it until it's released. This is simply a pre-order, and it appears that this is the only way to obtain the skin at the moment.
The Gaming Legends outfit will be available in the Item Shop at a later date, according to Epic Games. Given that the game will be released in November, we can anticipate the skin being released during the final weeks of Chapter 3 Season 4.
Also Read: Has Andrew Tate been Banned from Fortnite?
How to Get the GOAT Skin on PS5 and Xbox
PC Players can get the new skin by purchasing the video game from the Epic Games Store. Unfortunately, console players will not be able to get early access to the outfit for the time being.
The Fortnite x Goat Simulator 3 collaboration is only available for a limited time, and the skin will no longer be available for free once it has expired.
For More news related to the games and esports, keep checking The SportsLite