As you know, the OB36 patch update added a slew of new features to Free Fire and Free Fire MAX. Players have seen the introduction of Social Island, the new gun skin system, weapon balance changes, ability adjustments, and, most importantly, the introduction of a new character, Tatsuya. Garena has also introduced a special series of events, Double Trouble, to commemorate the introduction of Tatsuya. The Tatsuya-themed events began on September 23, 2022, and are expected to last until October 6, 2022, during which time players can earn a variety of rewards, including a free Nutty Quirk pan skin.
According to the game's information, the "Free Nutty Quirk Pan" event will begin on 2 October 2022 at 4 a.m. (IST) and will last 24 hours before ending on 3 October 2022 at 3:59 a.m. (IST). So, players can only complete the task after logging into the game and grabbing the free Nutty Quirk pan skin when the event is live.
Also Read: Who is the Richest Noob in Free Fire?
How to get Nutty Quirk Pan for free in Free Fire MAX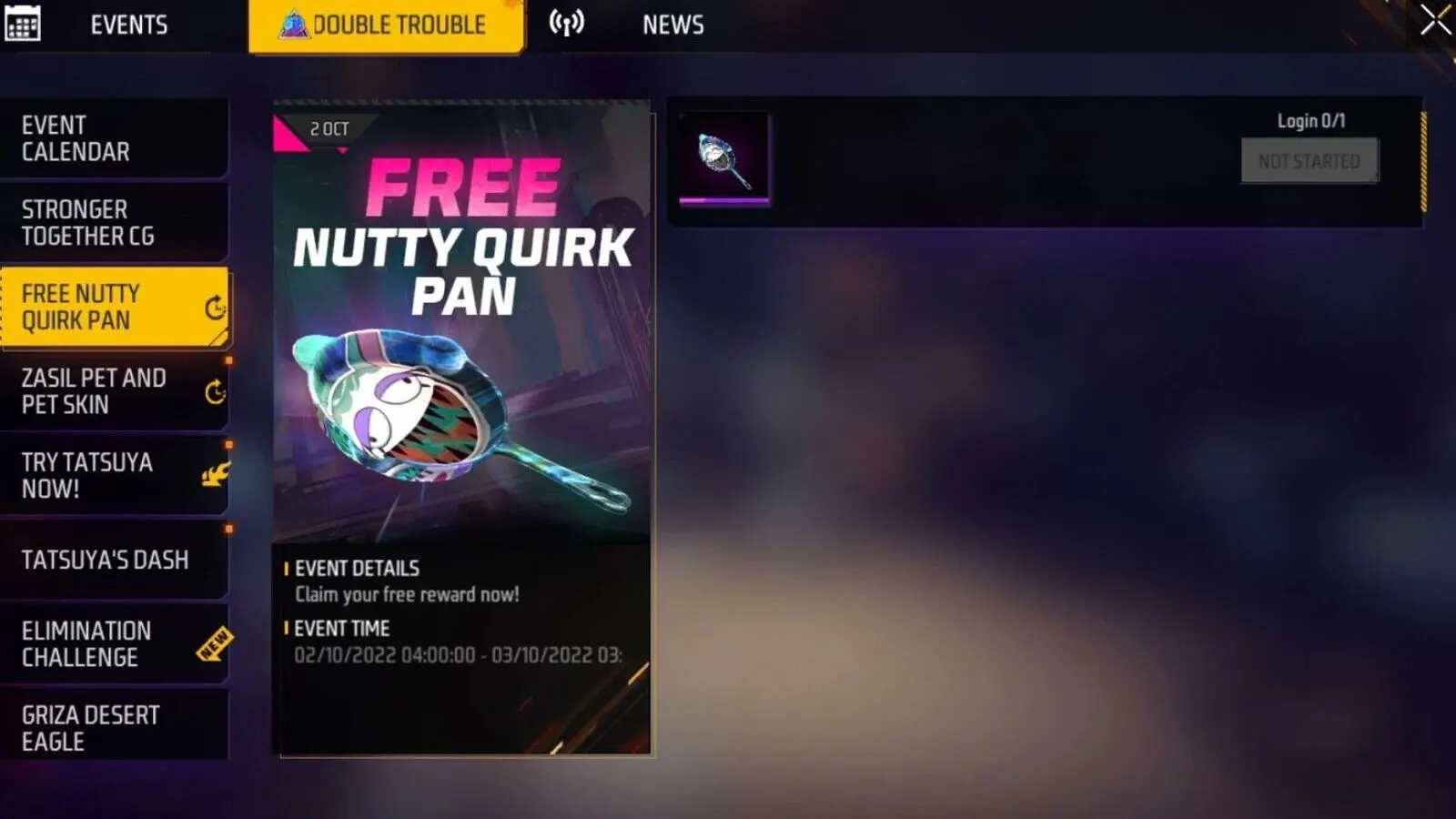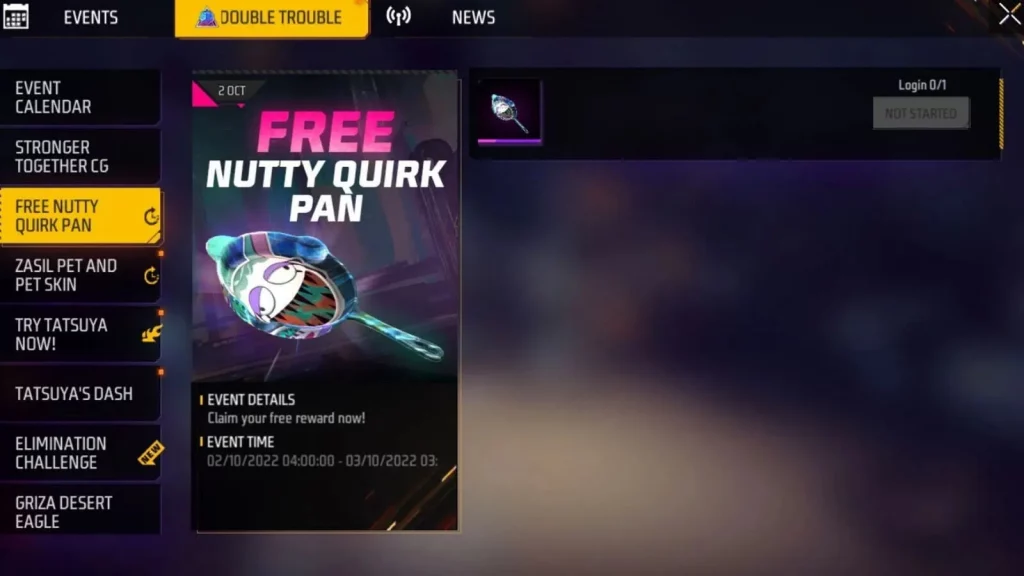 Here's a step-by-step guide to get the free pan skin in the game:
On your devices, launch Garena Free Fire or Free Fire MAX.
If you haven't updated your game to the latest OB36 version, you'll need to open the Google Play Store/Apple App Store to finish the update before you can launch the game's application.
Sign in using your preferred method.
To access the in-game event section, tap on the calendar icon on the right side of the main lobby.
Go to the "Double Trouble" tab and find the "Free Nutty Quirk Pan" event, where you can claim the free pan skin by clicking the "Claim" button.
Also Read: What is Amit Bhai Free Fire phone number?
You must follow the procedure on October 2nd because the event is going live on that day. Meanwhile, you can associate your Free Fire MAX guest account with a specific platform to keep your in-game progress and claim free rewards.
Also Read: Top 50 Best and Stylish names for Free Fire in 2022
For More news related to the games and esports, keep checking The SportsLite