No part of the world is left untouched from the digital revolution. One of the widely loved played sport in the world: cricket has had its growth with tech-volution. The fans love to not only watch or talk about it but also play the sport. Online games have served them with all dignity and pride in this area! Over the years fans have preferred to play cricket on their devices when they cannot play it physically. With improved RAM, technology and high-quality graphics many game developers have captured the android market. Let's check out the top five best cricket online games for android in 2022.
List of Best Cricket Online Games For Android In 2022:
5. Sachin Saga Cricket Champions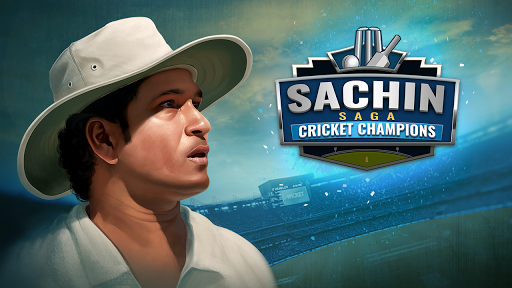 This game is a refreshing take on mobile cricket games. Unlike other online games, that use distinguished games to attract downloads and players, this game is based on real-life experiences of Sachin Tendulkar- The God of Cricket.
With 1cr+ downloads on play store, the game has two modes- legendary and event. The legendary mode is divided into hundreds of scenes that are based on real-life scenarios. These matches are short and involve achieving target scores without losing Sachin's wicket. Though it is one of the best online cricket games it has its own cons. Its gameplay is limited to batting and deprives players from an all-over, full-fledged gaming experience. The Events mode is more flexible comparatively. It allows the users to play full matches. The users have to create their own teams and choose to add their favorite cricketers in their team.
One of the most widely received positive feedback of this game was- licensing of players and uncanny resemblances. In terms of visuals, this game is in par with many of the top-tier games. The game has an introductory video. The controls are touch based and really easy to understand and use. The game has 4 star rating on Play Store and is of about 181mb. The historical accuracy, worthy and impressive graphics and career mode based gameplays makes Sachin Saga Cricket Champions more refreshing than any of the existing crop of cricket games on the small screen.
Download Sachin Saga Cricket Champions by clicking here
4. Real Cricket 20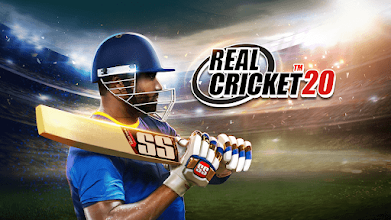 This game franchise has grown faboulosly over the years. Not only has it acquired player's support and affection but it also has won several awards. The game has been awarded with "People's Choice Game of the Year-2014" "India Gaming Week Sports & Debut Game of the Year-2015" and many others.
Owned by Nautilus mobile, Real Cricket 20 is the latest edition of the franchise. This game has more than 10 millon dowloads and a 4.1 rating on Google Play Store. This game uses up 423MB of the storage space. The game has longest and the purest form of cricket for the players in RC 20. It has life-like match conditions and improved gameplay. Real Cricket 20 now has an option of field-setup and new commentary. There are several modes in this game-
Challenge mode on which one can complete games from cricket history in their own way.
Road to Worldcup in which the player can play all the ODI World Cup.
Real Time Multiplayer 1P vs 1P that is classic one on one player, 2P vs 2P in which you can team up with your friends and play, Co-op where you can team up to challenge AI and spectate to stream your friend's live matches in any of the Multiplayer modes.
Highlights in which one can save and share matches.
Ultraedge – Snickometer and Hotspot where the players have the authority to revoew the umpire's decision. And many more…
Download Real Cricket 20 by clicking Here
3. WCC Rivals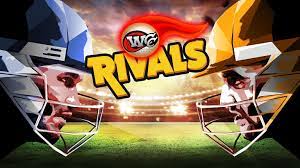 This WCC game is a 3 dimensional game developed by the makers of World Cricket Championship (WCC). Users can play against other online players by creating their own teams. The game gvies an opportunity to the players to create their own team, type in a name, an abbreviation, shield and colors for their team. If needed customisation patterns can be changed anytime from the menu.
Offered by Nextwave Multimedia, it has 1,000,000+ downloads till now. This is the first ever 2v2 multiplayer in a cricket game. It has an all-round experience of cricket with batting, bowling and team play.
WCC Rivals os an actual real time multiplayer with dynamic and balanced ranking system. It has butter-smooth, realistic gameplay from a world-class, multi-award winning game engine. Players get an opportunity to face many challenges which makes the game more exciting. It claims to train the users in batting, bowling and fielding with special skills like power drive, diving catches, reflexes and special delivery! WCC Rival is e-sports ready as one can conduct/host their own tournaments and invite players and manage multiple matches at the same time.
Download WCC Rivals by clicking here:
2. Stick Cricket Super League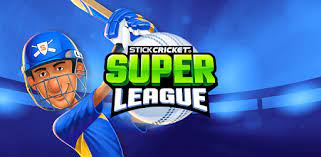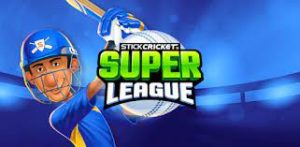 SCSL is a renowned online cricket game. It lets the user experience the best of both worlds, that is the most entertaining aspects of both when the player is in the game or outside of it. When the player is inside, they bat and when they're outside, they can pick a team and customize their own player.
With 5,000,000+ downloads the game also includes in-app purchases. The game has several features such as:
Create your player
Choose from 70 teams
Sign superstars
Smash sixes
track your career, and many more…
Download stick cricket super league by clicking Here
1. World Cricket Champion 3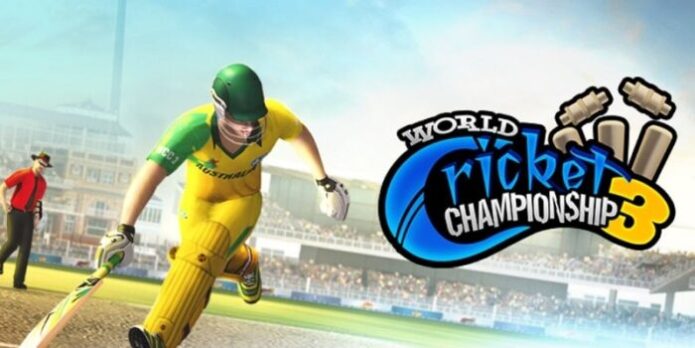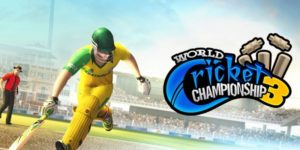 WCC3 is a next-gen sequel to the World's No. 1 mobile cricket game – World Cricket Championship 2 (WCC2). WCC3 is the most downloaded and awarded game of this generatio. It takes the realism of online games in mobile to a notch higher. It is one of the best and most recommended game for online cricket in android.
There are a hundreds of brand new actions of batting, bowling and fielding. There is a professional commentary from Matthew Hayden and Aakash Chopra. The game has a new stadium, lighting and pitches in the upgraded gameplay. The players get to experience World Cup, Tri Series, ODIs, Ashes, Test Cricket and more!
The players get to prove their mettle across all formats. They also enjoy the stunning visuals that convey their story contextually at every stage. With 10,000,000+ downloads and 97MB is a game by cricket lovers for cricket lovers!
The players also have the option to build and manage their own ultimate team as a cricket team captain, manager, player, and coach! They can customize their squad with new jerseys and cosmetics.
Download WCC3 by clicking Here
Lets get right into the action for a holistic mobile cricketing experience. a good game is one that is built to thrills, challenges, and rewards the players in the best possible way! Do you agree with this list of best cricket online games for android and know any other great online cricket games? Let us know!
Best Cricket Online Games For Android in 2022:
| | | | | |
| --- | --- | --- | --- | --- |
| Rank | Cricket Games Name | Play Store Downloads | Ratings | Memory Required |
| 5 | Sachin Saga Cricket Champions | 10 Million+ | 3.9 | 181MB |
| 4 | Real Cricket 20 | 10 Million+ | 4.2 | 563MB |
| 3 | WCC Rivals | 1 Million | 3 | 162MB |
| 2 | Stick Cricket Super League | 5 Million | 4.4 | 33MB |
| 1 | World Cricket Champion 3 | 10 Million+ | 4.3 | 548 |